information
January 24, 2020 JST
End of Sales Announcement: [publisher] Bevy Manga (3 titles) (January 24, 2020 JST)
View details

Staff Awards
Updated every Wednesday!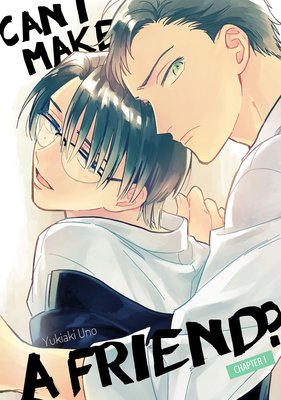 A straight-laced Mr. Perfect falling for a slightly debauched guy can definitely be called a trope, but it's a joy to read when it's well-executed! "Can I Make a Friend?" is a short but sweet series about two teenagers that grow to overcome their differences and give in to their feelings. There is a slightly bittersweet realism to the situation that many people can relate to- when you end up getting a crush that's probably not a great idea, but the heart wants what it wants! The protagonist, Akira, catches a guy at his school in a very compromising situation, and although he feels confused and a bit outraged, it stirs something in him. Mitsuru, who seems to care about nothing but carnal pleasure and mocks emotions, also starts to change due to that chance meeting. But, it's not so easy to become friends when everything seems to stand between them and the quickest way to deal with treacherous feelings is to deny their very existence. If you're looking for something angsty but rewarding, with a side of mutual pining, you've come to the right place!
Read more
Recently Viewed
You have not checked any titles recently.