You will receive New Release Notifications for this item.
This item has been added to your Wish List.
When the latest volume of an item that you have rented and/or added to your Wish List is available, you will receive a New Release Notification.
NOTE: If you do not wish to receive New Release Notifications, you can change your settings here.

Tea Cup Toy Boy
View

_

Series

_

▾
Tea Cap Toy Boy
Vibes:
What
vibes
did you get from the list below?
Must_read (2)
Share your Vibes!
Story :
17-year-old Kento Toi awakes one morning to find he's shrunk down to the size of a doll, but his doctor says he's in perfect health... Except for one thing: Kento's love for an older boy at school has made his heart grow bigger, which could be perilous! Now, he's got to either get a boyfriend or get shot down, or the swelling could be his doom! Talk about an awkward first crush! Not to mention, his childhood friend Yuki seems to have something in mind for Kento as well... A thrilling, fantastical love story! This manga also contains the following works: "Happily Ever After, Prince-Style" and "How to Discipline a Bad Boyfriend"
"I... I can't even say it... That I might die from falling in love!" A story of first love, starring a miniature boy with a big heart.[166pages]

3
Close
Write a review
View All Reviews
Customers Who Rented This Item Also Rented
Titles You Have Viewed Recently
You have not viewed any titles recently.
You might be interested in these.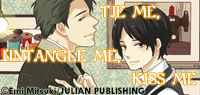 TIE ME, UNTANGLE ME, KISS ME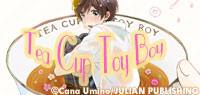 TEA CUP TOY BOY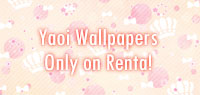 Yaoi Wallpapers Only on Renta!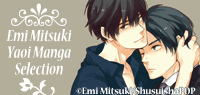 Yaoi Manga Emi Mitsuki's Collection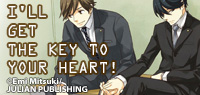 I'LL GET THE KEY TO YOUR HEART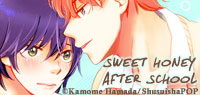 SWEET HONEY AFTER SCHOOL -THE LONER JUST GOT STUNG BY A HANDSOME BEE.-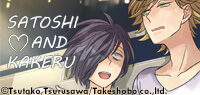 SATOSHI AND KAKERU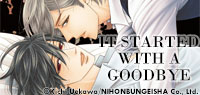 IT STARTED WITH A GOODBYE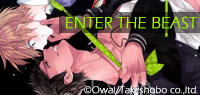 ENTER THE BEAST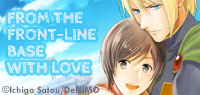 FROM THE FRONT-LINE BASE WITH LOVE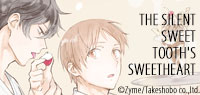 THE SILENT SWEET TOOTH'S SWEETHEART [PLUS Renta!-ONLY BONUS]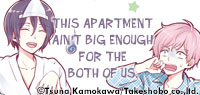 THIS APARTMENT AIN'T BIG ENOUGH FOR THE BOTH OF US.