You will receive New Release Notifications for this item.
This item has been added to your Wish List.
When the latest volume of an item that you have rented and/or added to your Wish List is available, you will receive a New Release Notification.
NOTE: If you do not wish to receive New Release Notifications, you can change your settings here.

DragoStarPlayer ROMEO
( Current vol 4 )
View

_

Series

_

▾
Story :
"Kouyou, you're at your limit." Kouyou is a male beast known as a Lycan with very powerful sex hormones. Jade is the beautiful and macho one being driven crazy by those hormones as they are as strong as the hormones produced by a male cat in heat. Jade helps Kouyou relieve his sexual tension, but only to avoid the trouble that comes with the other males around him being driven insane. He does it as a medical service and only engages in foreplay. A new powerful and erotic BL fantasy from Asia Watanabe is here!
DragoStarPlayer ROMEO (1)
Doujinshi Vol.1 and Vol.2 included[66pages]
DragoStarPlayer ROMEO (2)
Doujinshi Vol.3 included[59pages]
Doujinshi Vol.4 included[79pages]
DragoStarPlayer ROMEO (4)
Doujinshi Vol.5 included[61pages]

5
Close
Write a review
View All Reviews
Customers Who Rented This Item Also Rented
Titles You Have Viewed Recently
You have not viewed any titles recently.
You might be interested in these.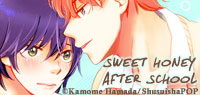 SWEET HONEY AFTER SCHOOL -THE LONER JUST GOT STUNG BY A HANDSOME BEE.-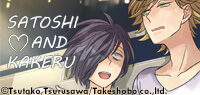 SATOSHI AND KAKERU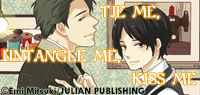 TIE ME, UNTANGLE ME, KISS ME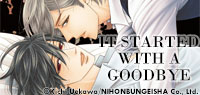 IT STARTED WITH A GOODBYE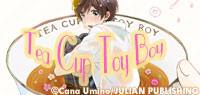 TEA CUP TOY BOY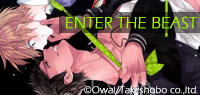 ENTER THE BEAST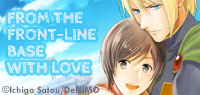 FROM THE FRONT-LINE BASE WITH LOVE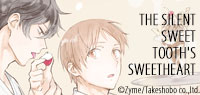 THE SILENT SWEET TOOTH'S SWEETHEART [PLUS Renta!-ONLY BONUS]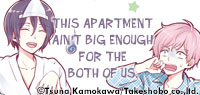 THIS APARTMENT AIN'T BIG ENOUGH FOR THE BOTH OF US.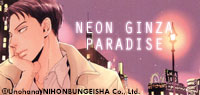 Fujoshi Fangirl Party 03 : NEON GINZA PARADISE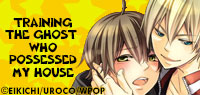 Training the Ghost who Possessed my House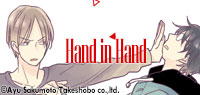 HAND IN HAND