You will receive New Release Notifications for this item.
This item has been added to your Wish List.
When the latest volume of an item that you have rented and/or added to your Wish List is available, you will receive a New Release Notification.
NOTE: If you do not wish to receive New Release Notifications, you can change your settings here.

Endless Love Call from Your Lips
View

_

Series

_

▾
Kuchibiru kara Endless Love Call
Write a Review
Let us know what you think!
Vibes:
What
vibes
did you get from the list below?
Share your Vibes!
Story :
Shimizu is a college student who loves rock music and plays in a band, but the band still doesn't have a vocalist. But then, a chance meeting steals his heart... and turns him on!! Enter Kuroiwa, a boy with a voice that makes Shimizu weak in the knees. Shimizu comes on strong, but Kuroiwa says he's only interested in classical music... And so begins hot animal magnetism between a silly rocker and an intelligent classical fan!
Endless Love Call from Your Lips
Shimizu's looking for a vocalist for his band when he falls in love with Kuroiwa's voice and tries to snatch him away.[39pages]
Write a Review
Be the first to write a review!
Titles You Have Viewed Recently
You have not viewed any titles recently.
You might be interested in these.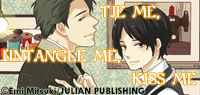 TIE ME, UNTANGLE ME, KISS ME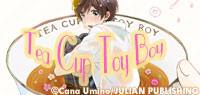 TEA CUP TOY BOY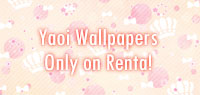 Yaoi Wallpapers Only on Renta!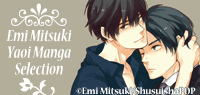 Yaoi Manga Emi Mitsuki's Collection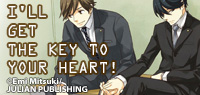 I'LL GET THE KEY TO YOUR HEART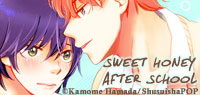 SWEET HONEY AFTER SCHOOL -THE LONER JUST GOT STUNG BY A HANDSOME BEE.-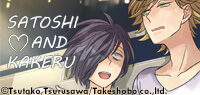 SATOSHI AND KAKERU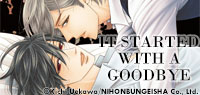 IT STARTED WITH A GOODBYE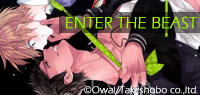 ENTER THE BEAST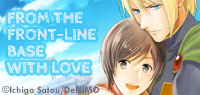 FROM THE FRONT-LINE BASE WITH LOVE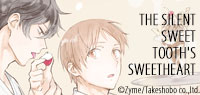 THE SILENT SWEET TOOTH'S SWEETHEART [PLUS Renta!-ONLY BONUS]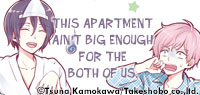 THIS APARTMENT AIN'T BIG ENOUGH FOR THE BOTH OF US.