You will receive New Release Notifications for this item.
This item has been added to your Wish List.
When the latest volume of an item that you have rented and/or added to your Wish List is available, you will receive a New Release Notification.
NOTE: If you do not wish to receive New Release Notifications, you can change your settings here.

The Secret of the Mamiya Bookstore
View

_

Series

_

▾
Mamiya Shoten no Himegoto
Vibes:
What
vibes
did you get from the list below?
LOL (1)
Share your Vibes!
Story :
Tarou Kusunoki, who by nature is an introverted and quite gloomy person, is a university student working at a small bookstore. His coworker Souta Tsuji, on the other hand, is a very attractive and friendly (and gay) young man. Souta falls in love at first sight with Tarou and now Tarou has to deal with the confusing feelings and touches that Souta gives him. In the end, he decides to test out Souta's feelings in a rather unusual way. Here at the bookstore, all employees participate in a cute and sexy love story.
The Secret of the Mamiya Bookstore

5
Close
Write a review
View All Reviews
Customers Who Rented This Item Also Rented
Titles You Have Viewed Recently
You have not viewed any titles recently.
You might be interested in these.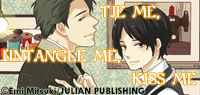 TIE ME, UNTANGLE ME, KISS ME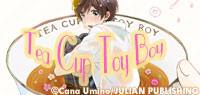 TEA CUP TOY BOY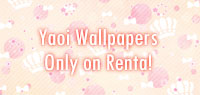 Yaoi Wallpapers Only on Renta!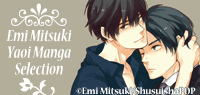 Yaoi Manga Emi Mitsuki's Collection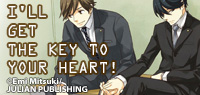 I'LL GET THE KEY TO YOUR HEART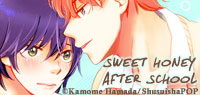 SWEET HONEY AFTER SCHOOL -THE LONER JUST GOT STUNG BY A HANDSOME BEE.-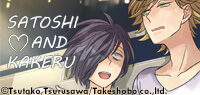 SATOSHI AND KAKERU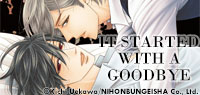 IT STARTED WITH A GOODBYE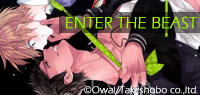 ENTER THE BEAST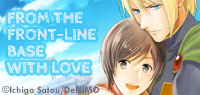 FROM THE FRONT-LINE BASE WITH LOVE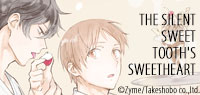 THE SILENT SWEET TOOTH'S SWEETHEART [PLUS Renta!-ONLY BONUS]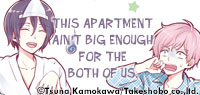 THIS APARTMENT AIN'T BIG ENOUGH FOR THE BOTH OF US.