Puppy Love

Take a Peek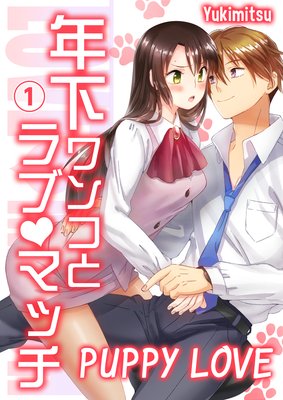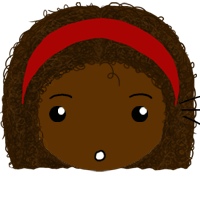 It's hiring season at Yuki's company, and some of the new hires are pretty handsome! The young Nobuteru acts like a younger brother, while Hirotaka is hard-working and diligent. At the company party, Yuki gets swept up in the moment and has a few drinks too many. The next morning, she wakes up in Nobuteru's bed! If only she could remember what exactly happened last night...! Did she do anything with him? Nobuteru is definitely handsome and kind, but he's five years younger than her! Will they be able to put aside their feelings and have a normal working relationship after this? Or is this the start of a budding office romance?
READ THIS TITLE >
I Was Reborn as the Heroine of an X-Rated Game... Now I Run from Princes

Take a Peek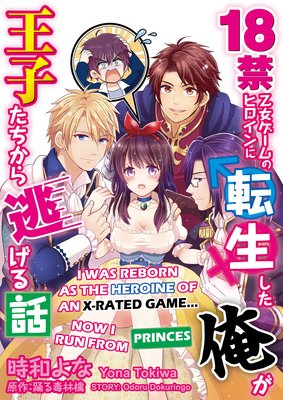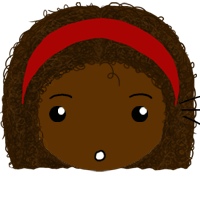 "Someday, my prince will come..." But no one expected that it would be in a situation like this! In a strange (but heretofore unexplained) series of events, 18-year-old virgin Akira Miura has awoken to find himself reincarnated inside of a video game. Awesome, right? But unfortunately for him, it's not just any video game... he has found that he, or rather, she, is now Snow White, the hapless heroine/eye candy of "Snow White's Seven Lovers," a fantasy porn game! Right from the outset, Snow White finds herself face to face with all those fantasy tropes we all love: handsome princes with fancy outfits and long... names, magic poisons that can only be cured by making love, mind control bugs, and more! Just like I remember from grade school! Given the premise, it's only natural that it should contain plenty of fourth wall-breaking dialogue and of course, all the spicy love and romance that we all crave! Will Snow White be forced to endure the love of the seven princes, or will she (he?) be able to escape and make his own happy ending?
READ THIS TITLE >
Buckle up, Captain! -Animal Instinct Flies First Class-

Take a Peek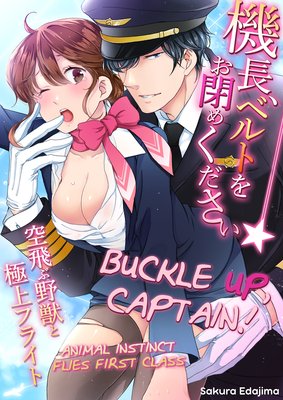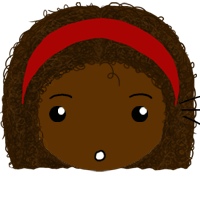 Anna is excited for her first assignment after finishing the flight attendant training. She made sure she got on the same flight as the hot pilot she met earlier and on top of that, because of her low grades and lack of experience, other flight attendants won't let her interact with the passengers. Instead, she's assigned to the "special section" and has to take care of the pilots. This should be a punishment, but she actually couldn't be happier... When the pilots ask her to bring them some coffee, however, it turns out that isn't the only thing they expect of her.
READ THIS TITLE >
Pay with Your Body -Adventures in After-Hours Service-

Take a Peek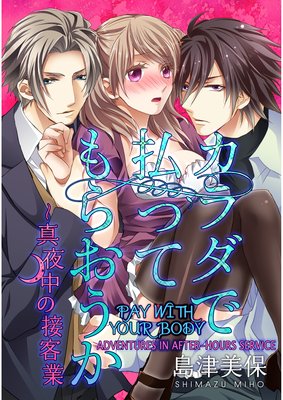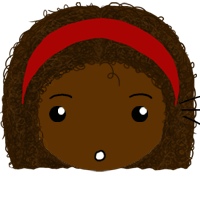 One day, two guys come to Miyabi's house and tell her that her late father owed them a hefty amount of money. When they find out that there is no way Miyabi could come up with that kind of money, they suggest that she could work at their club instead, and Miyabi can't really turn down this offer. Reluctantly, she becomes a hostess at their club, but it turns out that the place is just as shady as she had feared. Nevertheless, when a client gets too grabby, one of the guys who came to her house comes to her rescue... Only to start her training, though...
READ THIS TITLE >
I'll Show You Everything -Train Me, Mr. Yoshizaki-

Take a Peek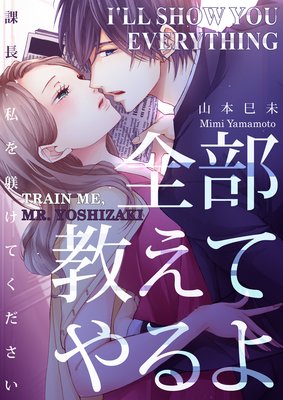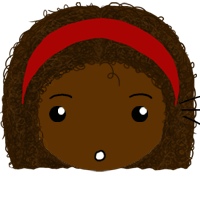 The 29-year-old Yuriko never had much luck with men, so she's still a virgin. On top of that, she's a very kind person who finds it hard to turn people down when they ask for help, so her coworkers keep taking advantage of her. Finally, Yuriko decides to turn her life around and applies for a company-sponsored adult tutoring course. Nevertheless, when she goes to the first tutoring session, she finds herself alone in a room with no other than her boss. He asks her to fill out a form, but the questions on it keep getting more and more personal...
READ THIS TITLE >
Forbidden Training -She's So Wet!-

Take a Peek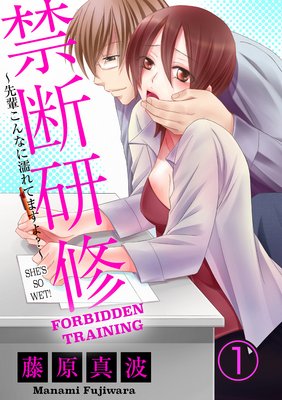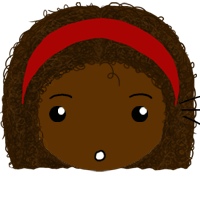 Yuka is having an affair with her married supervisor Todo, who had to leave his family behind when he relocated for work. They have been seeing each other for three years now and even though Todo seems to like Yuka quite a lot, it is him who suggests that she should train the new employee, who happens to be the son of their CEO. The man seems nice at first, but very soon things take a sudden turn...
READ THIS TITLE >
Hey, Wanna Do Me Too? -The Loving Beast and the Rival-

Take a Peek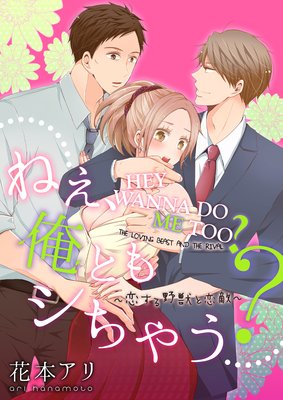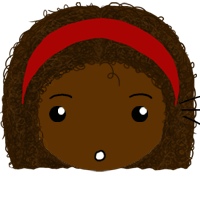 Tsukasa really likes her kind and quiet co-worker Mr. Suga, who helped her a lot when she started working at her current company. He isn't too popular with women, but to her he's the most charming man on Earth. It is thus no wonder that she's very excited to learn that they'll be working together on the same project. Yet, life is never that easy... There is another person on their team, and he's one of the hottest guys in the office. Before long, the new guy makes a move on Tsukasa. But, is it really her that he's interested in...!?
READ THIS TITLE >
The Gangster, the Girl, and the Scent of Love and Money

Take a Peek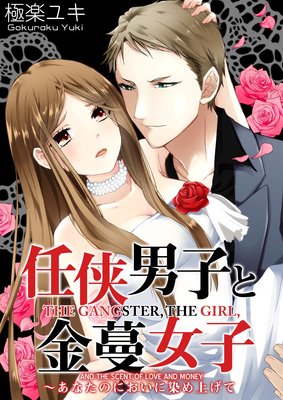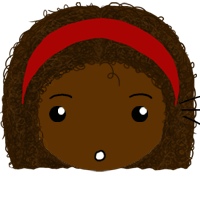 It was supposed to be the best day of her life, but when her fiance didn't show up to their wedding, Tsubaki realized that she's been scammed. She gave all of her savings to her boyfriend and now that he's run off, she's completely penniless. On top of that, she even quit her job... Completely devastated, Tsubaki chugs down a bottle of wine and decides to end it all by jumping in front of a car. Luckily, the driver notices her and manages to stop just in time, damaging only the car. (Un?)fortunately for our heroine, though, it's not just anybody riding in that car, but a mafia boss... And just like that, Tsubaki suddenly finds herself in a completely different world.
READ THIS TITLE >
Give Me Naughty and Nice Care -An Enchanting Night at the Heartbreak Bar-

Take a Peek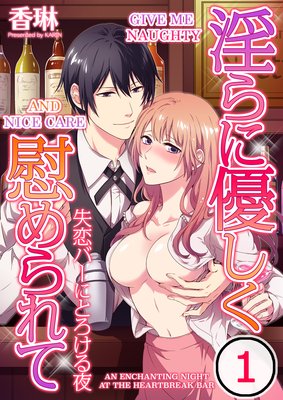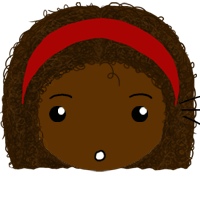 READ THIS TITLE >
Please Don't Take off My Towel...!!

Take a Peek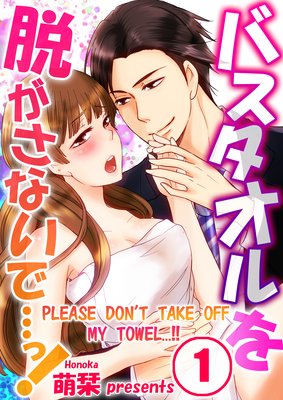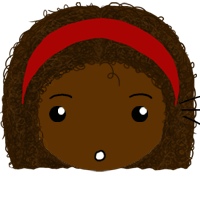 You know how sometimes you see two people that are constantly fighting and it's clear as a day that they actually like each other? Well, sometimes it's really hard to see this if you actually find yourself in such a relationship. This is exactly the case with our heroine, who thinks her mean boss just won't stop teasing her. To make matters worse, during a weekend event, she locks herself out of her hotel room wearing nothing but a bath towel... Can you guess who she's going to meet in the hallway?
READ THIS TITLE >
MY RENTAL BOYFRIEND'S SECRET SADISTIC SERVICE

Take a Peek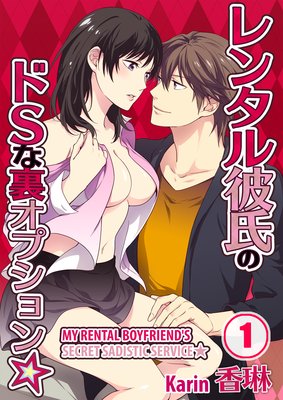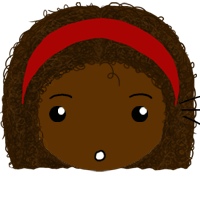 READ THIS TITLE >
HOLD ME, BABY, AS A LADY... -FIRST LOVE AGAIN IN THE BODY OF A WOMAN.-

Take a Peek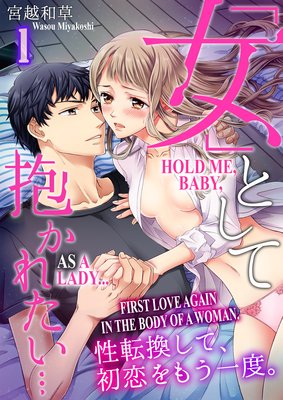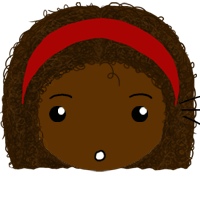 READ THIS TITLE >
SHARING A BED! LIVING WITH A PHONY FIANCE STILL MEANS GETTING BUSY

Take a Peek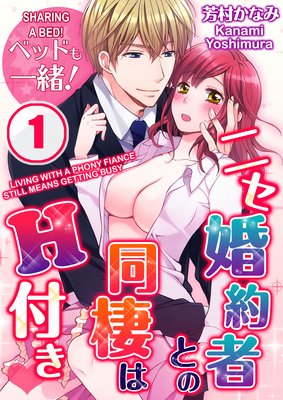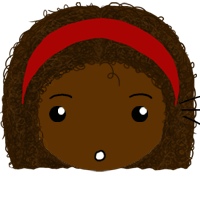 READ THIS TITLE >
DEBAUCHED ON THE NIGHT BUS -A SLEEPLESS NIGHT WITH A GUY BESIDE ME...-

Take a Peek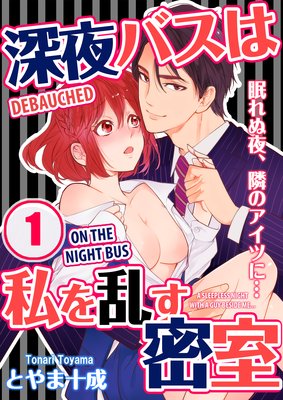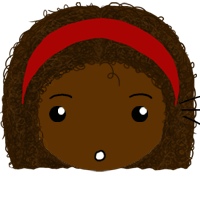 READ THIS TITLE >
NO ONE SAID MY ROOMMATE WOULD BE A GUY!

Take a Peek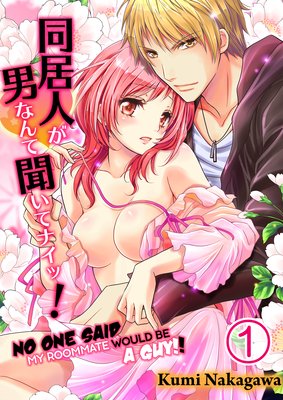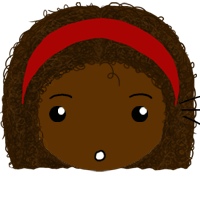 READ THIS TITLE >
GEMINI'S NASTY PRANK -SEX WITH MY FIANCE'S BROTHER-

Take a Peek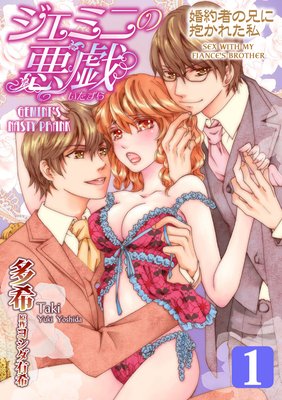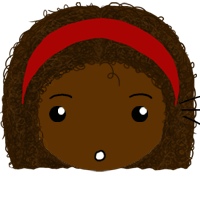 This is a delightfully naughty manga about, as you might have guessed from the subtitle, a woman who has sex with her fiancé 's brother. The brother in question steals the show, and manages to be both really creepy and really hot at the same time. He's kind of like a good Hollywood villain in that you like him because you hate him. Like many manga that involve women cheating on their partners, the main character in this story is constantly telling herself no, but getting turned on anyway, which can get a little irritating to be honest, but the sex scenes are really good, especially at the end of the first chapter where she's getting busy with the brother right in front of her sleeping fiancé .
READ THIS TITLE >
MY SADISTIC PET: DISCIPLINE ME IMPROPERLY

Take a Peek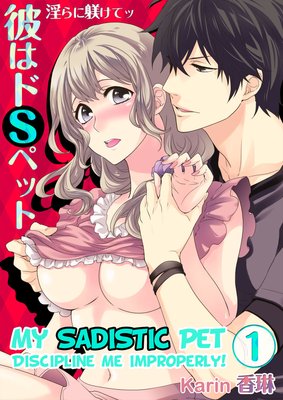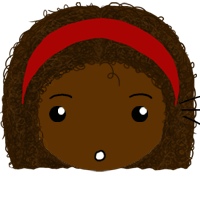 Like many spicy manga, when reading My Sadistic Pet, I often found myself asking the question "Why is this happening?". The main character, Yuri, comes into some money, and decides to spend it on a pet to keep her company. However, the pet shop she walks into is no ordinary pet shop. It's a pet shop that sells handsome guys. She then somehow gets roped into buying "Yuki", a sexy tsundere who's just been returned by his previous owner. At this point the plot was getting a little bizarre, even for my tastes. Fortunately, however, the brilliant artwork and super erotic sex scenes instantly made me forget any problems I had with the story. The main characters do it several times in the first volume alone, and they waste no time getting started. They literally get it on the minute Yuri brings Yuki home. Yuki is slightly on the forceful side, so if that's not your thing, then you may want to give this one a miss. However, if you like your spicy manga to be really spicy, then this is the one for you.
READ THIS TITLE >
THE SEXORCIST

Take a Peek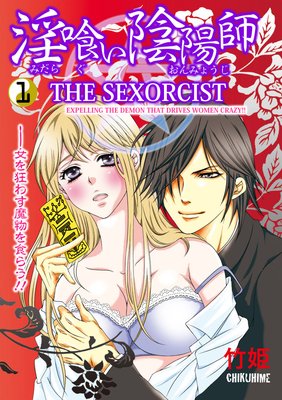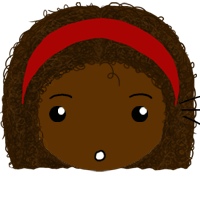 This is one of those series where the premise alone is enough to make you want to read it. Seishiro Abe, the male lead, is an exorcist with a rather unusual way of exorcising demons. Basically he gets the demon sexually aroused and then sucks it out of the possessed's body with his penis. Yup, you read that right. He uses his penis to suck up demons (The power of cock compels you!). If you're looking for an intricate plot or good character development, then this isn't the one for you. However, if you want to read a sex-demon filled story with magical demon-sucking penises (and why wouldn't you?), then look no further.
READ THIS TITLE >
SADISTS IN UNIFORMS -OBEY ME!-

Take a Peek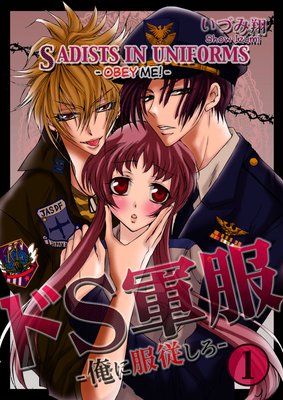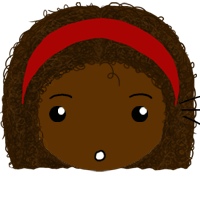 READ THIS TITLE >
THE BEAST BENEATH THE SKIRT

Take a Peek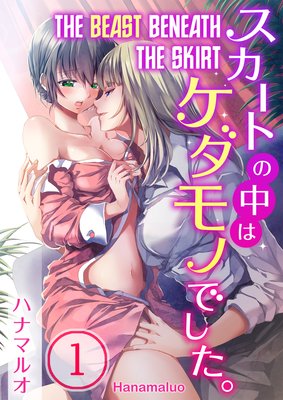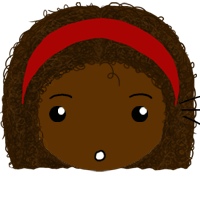 So I'm gonna be honest with you, when I first saw the cover for this manga, I thought, "Hey, wow, we're finally getting some yuri on the site like some readers requested!", and then I read the first chapter and it turned out to be another spicy love manga (which isn't a bad thing!) with a great twist! The main character, Shizuka, is a little socially awkward and especially bad around men, but she ends up going to a party with her friend and meeting a girl who, of course, turns out to be a man named Ryou. He dresses like a woman because *spoilers*, and it turns into quite the cute and steamy relationship. I've yet to meet a man who can convincingly dress like a woman, but lately, beauty salons specifically for men are popping up in Japan, where they can go and get their eyelashes and nails done. It's such a trope in Japanese media, but I really hope I can actually meet a guy who can fool me by dressing up as a girl! And maybe he'll be my own beast in a skirt! *wink*
READ THIS TITLE >
THE SERIOUS CASE OF MR. LEONHARD'S DYSFUNCTION

Take a Peek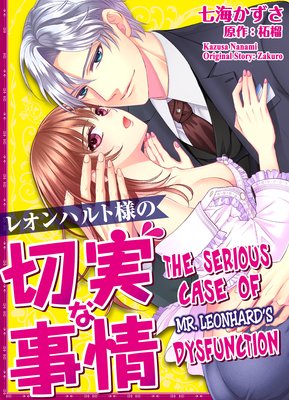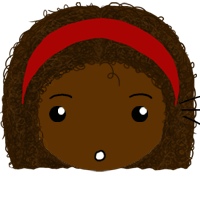 It's incredibly refreshing to have a dose of comedy on top of your spicy manga! This week's pick is one of my favorites! Through a series of misunderstandings and miscommunication, Haruka ends up almost being devoured (not literally, of course) by a very handsome foreigner named Mr. Leonhard. My favorite parts are delivered through his interpreter and butler, A.J., who also happens to be quite handsome (of course). The banter between Haruka, Mr. Leonhard, and A.J. really set the tone and make this a breath of fresh air compared to other series and their heavy doses of love and seriousness. I'm sure you can tell from the title what Mr. Leonhard's "dysfunction" is, haha. If this was a super serious manga, the premise would be really weird, but as a comedy, it completely works! The series is still going on (even in Japan) but it's actually based on a novel. One of these days, I'm going to get tired of waiting for the next chapter to come out and just go read the novel...
READ THIS TITLE >
PUT A COLLAR ON IT -HUMILIATED BY MY MASTER-

Take a Peek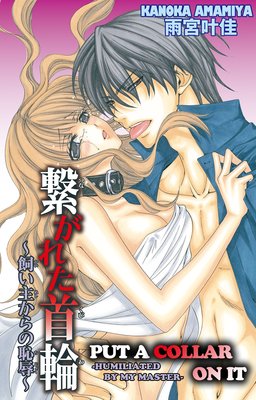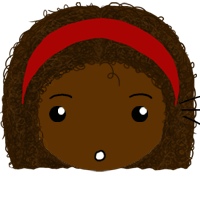 I helped translate and edit this manga, so it's kind of not fair that I'm reviewing it, but I thought it'd be nice to have some deeper insight into how it was made along with the review. I have to admit, at the time I was getting kinda tired of these "business marriage" types of premises. However, the ones I read are usually short stories with little time for character development and growth, so it was nice having a full volume dedicated to showing how their relationship grows. I put a lot of time in this manga trying to get all the nuances of their relationship across in the translation, so I apologize if it didn't turn out that way! Ryouya starts off as a jerk, but I think the story really shines when Shion stands up for him and shows her strength of character. The Japanese title literally translates to something along the lines of "The Collar the Connects Us" but it didn't seem catchy enough to me, and that's when a certain song about ladies who are single by a certain queen of music popped into my head, so that's how the title was born. I really worked hard on this translation so I hope everyone enjoys it!
READ THIS TITLE >
FINGERTIP PRINCE -WHERE DO YOU WANNA BE TOUCHED?-

Take a Peek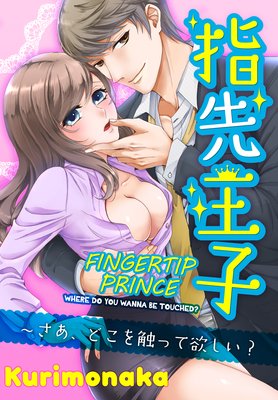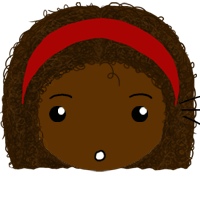 So I was curious about this manga because my co-worker had been checking and editing the English version, and she told me about how crazy this manga is. I mean, the hand-fetish heroine has a 3D-printed model of her boss's hand!! It's so hilarious and out there that I loved every bit of this manga I've read so far. Sure, it's a bit stalker-ish how she takes pictures of his hand from different angles and has a whole collection of them, and you kinda wonder how she was able to 3D print an accurate model of his hand, but her interactions with her boss are hilarious! Especially when he starts using his real hands on her. It's pretty crazy but extremely entertaining to read. Deep down, we're all a little crazy, aren't we? Or in the words of a certain cat of the cheshire variety, 'We're all mad here. I'm mad. You're mad.'
READ THIS TITLE >
THE MAID AND THE BEAST

Take a Peek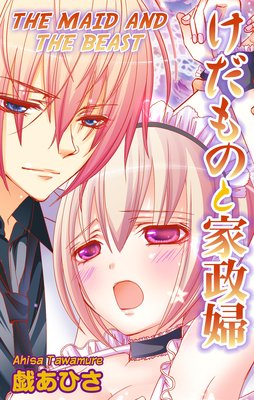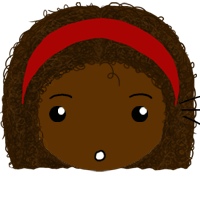 Did anyone have parents who watched those daytime hospital soap operas while growing up? Y'know, the ones with dark family secrets and stuff that go on and on forever. Well this manga is like that, except it doesn't go on forever and has a proper ending. Mitsumi's mom gets sick and has to stay in the hospital, so to help pay the bills, her mom's doctor offers to hire Mitsumi as a maid for his super fancy mansion. There, she meets his super hot playboy son who also happens to be a doctor. I didn't think I was into doctors, but the white coat look is much hotter than expected. I think I developed a thing for doctors after reading this manga... The dark family plot doesn't really develop until later, so keep reading on if you want to find out what happens!
READ THIS TITLE >
SILENT SUBMISSION

Take a Peek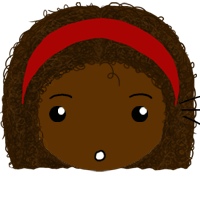 Good ol' college days... I miss the days of being able to sleep in and go to class whenever I felt like it... I guess that means I'm properly adulting... Anyway, this manga revolves around Michiko, college student who's in love with her professor... It's all going well until one day when she catches him rubbing one off! It's a funny twist to the typical student-teacher relationships in love manga. I like how more assertive she is than most other heroines and goes after what she wants! There's another funny twist at the end that was really hard to translate... Japanese language and gags are so hard to put into English! I can totally see a twist like that happening in real life though (read to find out what it is!). It's nice for a quick read and may end too abruptly for some people, but if you need a quick jolt of spice to get through your day, check this one out!
READ THIS TITLE >
THE EPHEMERAL LOVE OF A HOSTESS -HOLD ME BEFORE I GO MAD!-

Take a Peek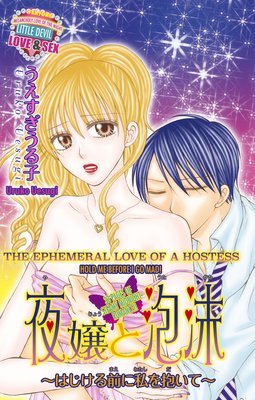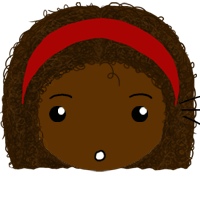 We don't really have the concept of hostess clubs in the West, do we? They're establishments where women serve up drinks and chat with their male customers. I've heard that people sometimes do business deals there or bring their underlings there for a night out. I have a few Japanese friends who used to work as hostesses and it's a quick way to make money if your clients like you. You get more money the more they like you, which can also involve hanging out with them outside of work as way of building a relationship with your clients. In the end though, it's still a business relationship, which means no getting attached. In the cover story, Yurika works as a hostess and gets off on the wrong foot with a new client. On her way home, she gets attacked by a stalker and her fussy client, Mr. Fujiki, happens to come to her rescue. She repays him with dates here and there, but eventually she falls for him. I just love forbidden romance (but not too forbidden if you know what I mean)!
READ THIS TITLE >
VIRGIN X MAID FETISH -THREATEN ME, PLEASE ME-

Take a Peek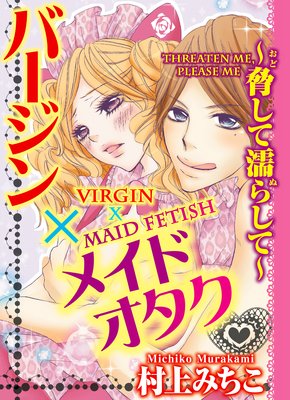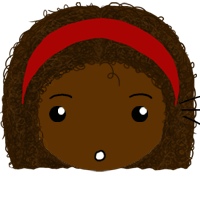 Blackmail gone wrong is always a beautiful disaster, don't you think? Chika is well-known amongst her friends as a master of the nightly arts of pleasure and they always come to her for advice. Her supposed mastery comes from just reading magazines though, and she always feels guilty about lying and confesses to a school toilet (not the most sanitary confession room). She finds out one of her hot classmates is super into maids though and tries blackmailing him into sleeping with her, but she ends up falling for him instead. The second story is a continuation of the first one and shows how the two deal with a new rival appearing on the scene. This one is more about their relationship and I liked seeing how their relationship grew into something more than what it started as. It definitely loses the humor of the first one but I enjoyed both stories for the different sides of the characters they showed. The last story is unrelated but it has an adorable heroine who just wants some and a boyfriend who seems to only like studying. The expressions she makes are so funny! If you need some lovely spiciness mixed with a healthy dose of humor, I highly recommend this manga!
READ THIS TITLE >
MY SERIOUS BOSS TURNS INTO A WILD BEAST WHEN HE'S DRUNK!

Take a Peek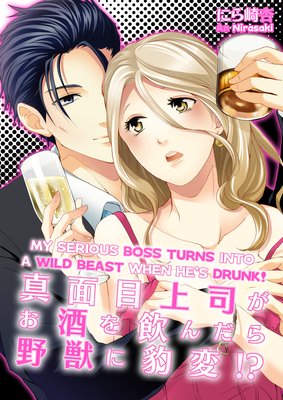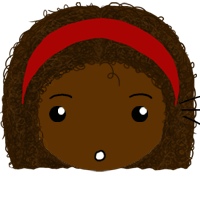 Back in the day, I was never really into the intelligent-and-cool glasses look. The hot-and-wild look was more my thing, but as I've gotten older I've come to appreciate glasses. I mean, not when the glasses are on, which is hot by itself, but when guys take their glasses off... It's like you get to have your cake AND eat it too. In this manga, Mr. Sakaguchi is your typical hard-working glasses man. Pretty cool, not bad looking. Wearing a suit is a plus. But once he drinks even a small sip of alcohol, off come the glasses and out comes the beast slumbering within. That's what Momoko finds out when she goes back to a bar after a staff party to get her phone and finds Mr. Sakaguchi sleeping drunk. She's always found him attractive but a little too passive. But once she's had a taste of the beast, she can't go back!
READ THIS TITLE >
DO YOU WANT ME TO UNDRESS YOU? -THE DOMINEERING DIRECTOR AND THE CONFINING CONTRACT-

Take a Peek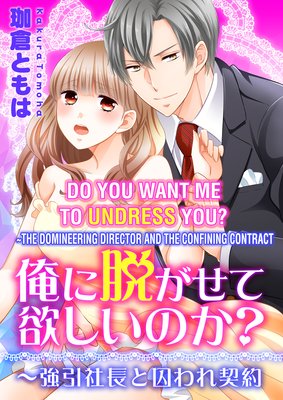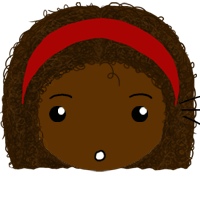 A poor but hard-working heroine! Selfish billionaires! A familiar but mysterious face! Corporate espionage! And of course, steamy love scenes! This manga has got it all! Mio has been slaving away at a restaurant to help pay her brother's tuition when a young guy in a suit suddenly grabs her and declares that she's his lover. He's trying to escape a marriage arranged by his family and offers to give her so much money that she'll never have to work again... as long as she acts as his lover. I actually like my handsome manga guys as the selfish, pushy types, cause we all know that deep down inside, they just need some loving, right? I wish someone would offer me a bunch of money too... Then I could just read manga and hibernate until spring...
READ THIS TITLE >
NAKED AT THE MATCH-MAKING RETREAT -PHYSICAL-COMPATIBILITY CHECKS IN OUR ROOMS!?-

Take a Peek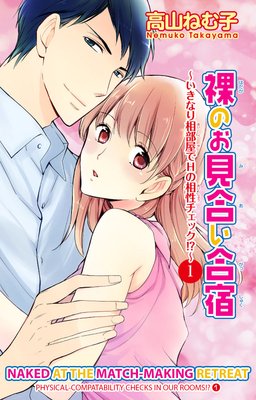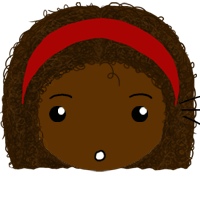 I haven't watched American TV shows in years, but does anyone remember all those reality TV matchmaking shows in the early 2000's where a bunch of men and women live together to find their match? This short series is kinda like that, except without all the cameras and with all the more spice! Nanako's at the age where all her friends are off getting married and she's getting left behind, so she decideds to participate in a three-day getaway to find a boyfriend! Except the first person she meets ends up being her boss from work...! Of course we all know that looks aren't everything, right? Bodily compatilibility is a must! And of course those old TV shows couldn't show any of that funky stuff on or off camera, which is where manga comes in, right!? Who is Nanako's body compatible with!?
READ THIS TITLE >
THE SECRET LOVE CONTRACT

Take a Peek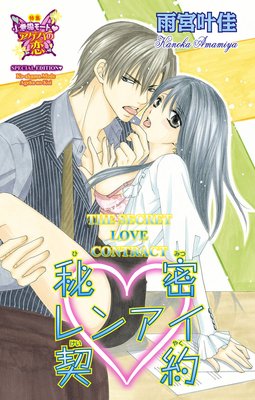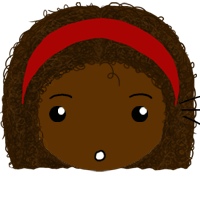 This time I have an anthology for you all. I love anthologies because you get short, sweet (or should I say, spicy?) bites of lots of different stories, kind of like a sample course at a restaurant! My favorite story in this bunch is MY BOYFRIEND IS ALL WRONG. Rie likes talkative guys who take the lead, but at a mixer she gets paired up with Shinji, a quiet, video game-loving nerd and rejects all of his advances. It's all about falling for someone you thought you'd never fall for. Life is kind of like that, don't you think? It's important to have ideals and standards, but if you keep them up too high, you may miss out on the perfect chance for love!
READ THIS TITLE >
PLEASURE CONTRACT - I'M A NAUGHTY, WET PRODUCT FOR SALE -

Take a Peek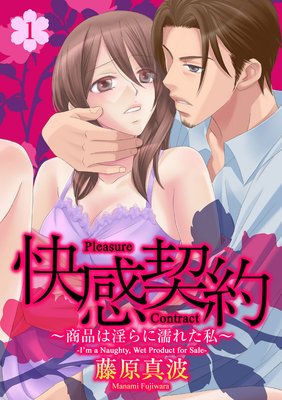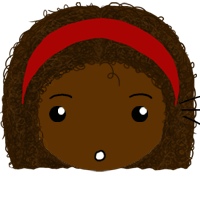 One thing I really like about spicy love stories is that no matter how crazy or unrealistic the situations are, there's always love to be found. Yui's a sweet girl who just wanted to do anything to make the man she loved happy, which included lending him money and being his guarantor... And being the jerk that he is, he bails out on her, leaving a debt collector named Andou to come and collect the money from Yui. What really struck me was just how sad she was, knowing that her boyfriend wasn't coming back and taking responsibility. When worst comes to worst, sometimes you just gotta buckle down and work it out with whatever you got. And you just might find love along the way!
READ THIS TITLE >
PRINCESS OF THE NIGHT -IMMORAL AND FORBIDDEN LOVERS-

Take a Peek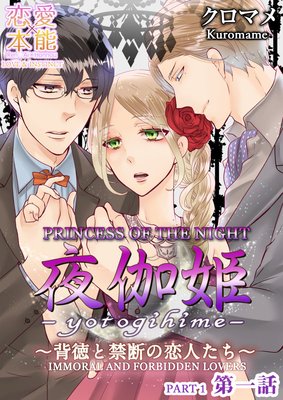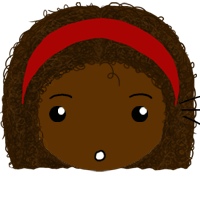 Kazuma, an average, everyday hair stylist, gets called for an at-home appointment, which turns out to be more of an at-shady-mansion appointment. There he meets the mysterious owner of the mansion, Akihito, and the client, a scantily-clad, enigmatic woman named Sakura. While doing her hair several times a week and rebuffing her advances (at the risk of death by Akihito), Kazuma starts to fall for the mysterious Sakura and slowly uncovers the secrets of the mansion and the relationship between Akihito, Sakura, and the dark business they're involved in. If you need some darkness and mystery in the middle of summer, I highly recommend this title!
READ THIS TITLE >
WHEN HE EMBRACED ME...

Take a Peek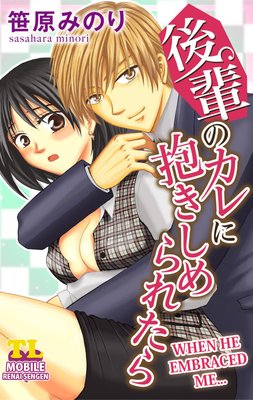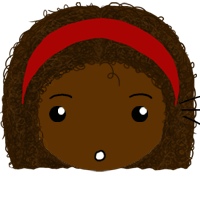 I had quite a few crushes back in high school. Nothing ever came of them because I was too shy to say anything to them, but if I had a second chance now, how would things turn out? That's what happens with Sanae and Fumiaki, how would things turn out? That's what happens with Sanae and Fumiaki, who were knew each other through high school and ended up in the same company. Sanae only remembers him as a little brother-like figure, but Fumiaki has deep feelings for her he's been keeping for all these years. At a welcoming party for new co-workers, she decides to break the tension between them with some "liquid courage" (one of my favorite lines ever) which gets her a little tipsy, and one thing leads to another (in typical manga fashion!). It's fun seeing a reunion spark something new. In a few years it'll be time for my own high school reunion, so I hope I can make sparks with liquid courage then too!
READ THIS TITLE >
BONDAGE ADDICTION -THE PET GIRL'S IMPRISONMENT- (1)

Take a Peek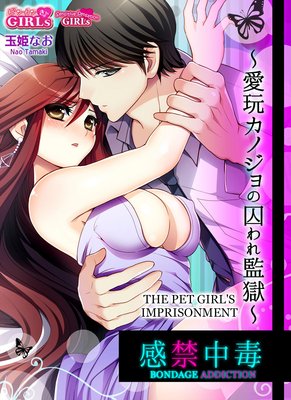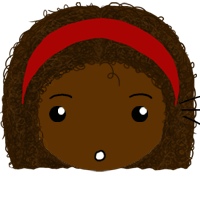 Don't let your eyes fool you. Although there are a lot of steamy sex scenes, there's also a touching story behind it all! The heroine is the daughter of a CEO and lived her life in luxury until her father's business went bust. Now she works as a hostess and sells her body to make ends meet. One night, she meets a CEO who turns out to be her former servant (and her first love!). This manga is perfect for those looking for both smut and a charming story about turning life around through love.
READ THIS TITLE >
MORE THAN A ONE-NIGHT STAND? -SWEET LESSONS FROM A CRAFTY BOSS-

Take a Peek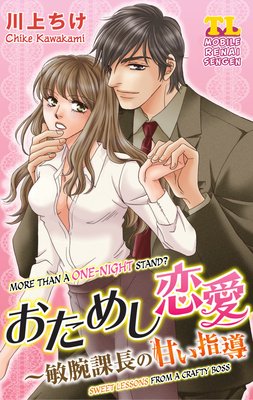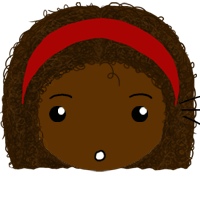 I recommend this to those spicy manga fans that enjoy a bit of story with their smut. A girl drinking away her sorrows at a bar after getting dumped has a one-night stand with a handsome man. However, the man she slept with turned out to be her new boss. The emotions of the female lead, who after what was supposed to be a one-time thing, finds herself falling deeply in love, are brilliantly depicted. I really recommend this if you like to get inside the heads of the characters.
READ THIS TITLE >
A TASTE OF ADULTERY

Take a Peek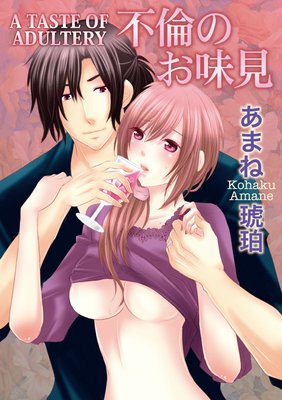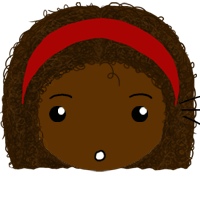 This manga isn't perfect, but its great spicy scenes make this a must read! I do wish that there were a few more scenes showing the affair between the Akito and Riko, but the twist at the end took me by surprise, and I felt it worked really well. By the way, affairs are something of a hot topic recently in Japan. There have been a number of scandals involving high-profile celebrities. I had thought that Japan was quite a free and open country, but considering how everyone's been reacting to these stories, maybe I was wrong. I don't know whether some other women genuinely do hope to have an affair or not, but I do know that there are a lot of spicy manga, like this one, that cover the subject.
READ THIS TITLE >
HUH? ROOM FOR RENT, BOYFRIEND INCLUDED?!

Take a Peek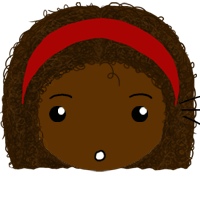 READ THIS TITLE >
COHABITATION GAME - SEXUAL LESSONS FROM A DASHING WOLF -

Take a Peek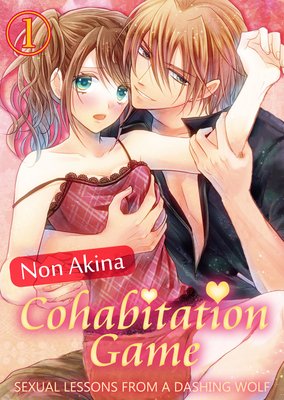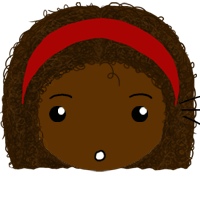 READ THIS TITLE >
HONEY-LOVE GIRL: THE HORNDOG BOYFRIEND

Take a Peek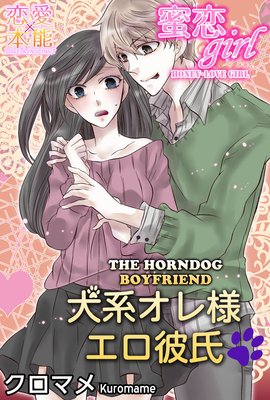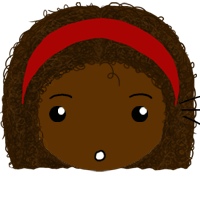 Bravo! Bravo, Kuromame-Sensei! Leave it to you to create such a cute hero. He's so sweet-but-direct with his sexual advances; like when he begs the heroine to let him go down on her, and then proceeds to lick her all over like a dog. If only he had a tail it would make him perfect! Thank you so much Kuromame-Sensei!
READ THIS TITLE >
Forbidden DNA - A Society Where Sex is Forbidden

Take a Peek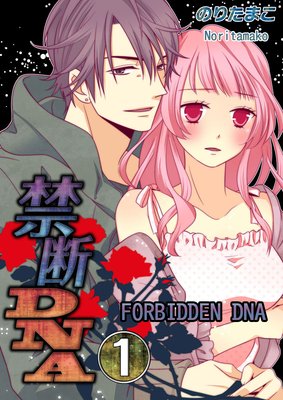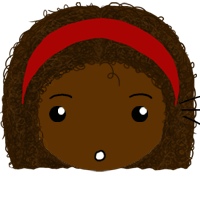 In a dystopian future where sex is forbidden, one girl discovers the true meaning of love... Well, it's not really as epic as I just made it sound, but it's a nice story, though less spicy than some of the manga I've picked out for you before. It has a nice happy ending, although at one point it seems like things might not work out between the leading lady and her man because he's actually... (Don't worry. I won't spoil it.) It keeps you guessing with numerous plot twists, and the artwork is a pleasure to look at. You can even read the first chapter for free! What are you waiting for?
READ THIS TITLE >
AT NIGHTFALL THE HAUGHTY STYLIST TAKES OVER THE BEAUTY SALON

Take a Peek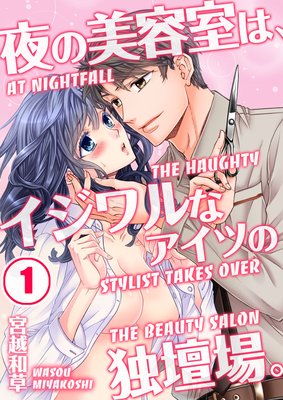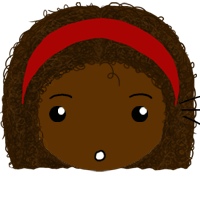 READ THIS TITLE >
MY OBEDIENT LOVE PET

Take a Peek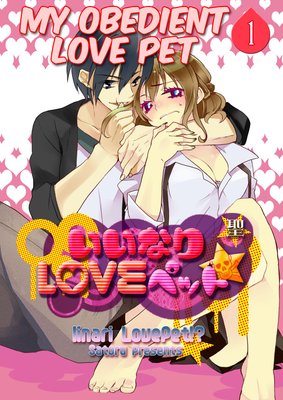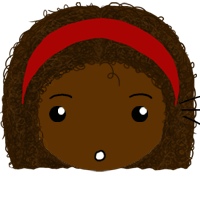 First of all, let me say that the art style in this manga is really cute, which is a must for all lovers of erotic manga. You just can't have a spicy manga without good art. The story is of the "childhood friend" type. The main character, Itoko, is a country girl who goes off to start her college life in the big city. Unfortunately, her childhood friend, Kei, happens to be in the club she joins, and he threatens to tell everyone she's a country bumpkin unless she does exactly as he says. I just really loved the interplay between the main character and her friend. I couldn't get enough of it. This is a great cute and sexy read for all you spicy lovers.
READ THIS TITLE >
No Way! He's My Husband!? My Life, Ten Years Later

Take a Peek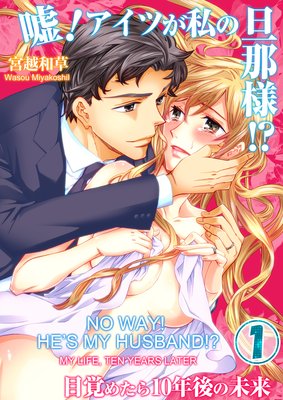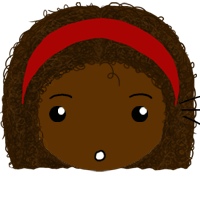 This week's spicy manga is the worldwide smash hit "No Way! He's My Husband!?". Haruka, the main character, on her way to ask out the hot guy she likes, leaps forward in time to find to find that that she's married to her childhood friend. "This can't be real!" she thinks, but her very sexy and fully-developed body says otherwise, as it eagerly accepts her friend's touch. How did Haruka end up in the future? Why did she get married to her childhood friend? What happened to the hot guy she liked? You'll have to read it to find out. This is a brilliant erotic manga which is full of both suspense and sex.
READ THIS TITLE >
Bloody Lover: Forbidden Tryst

Take a Peek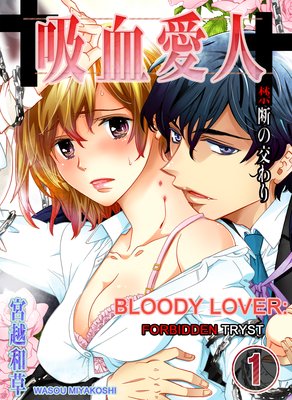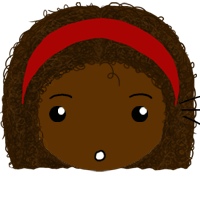 As a lover of erotic fiction I really recommend this manga. Even the cover is exiting enough to get your pulse racing. The main character is a young office worker who sees her co-worker sucking someone's blood. The co-worker then threatens her and sucks her blood to keep her silent. One of the big draws is the cute and upbeat main character; she's just so airheaded that you can't help but like her, and want to read on to find out what happens to her. The artwork's a little lighter in tone than most vampire stories, and is overall neat and aesthetically pleasing, making the sex scenes alone worth a look.
READ THIS TITLE >
Elevator Sex, Caught in the act!

Take a Peek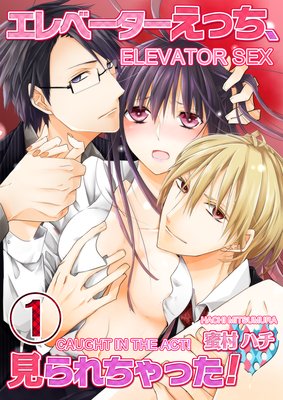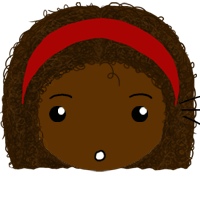 READ THIS TITLE >
View other Staff Awards