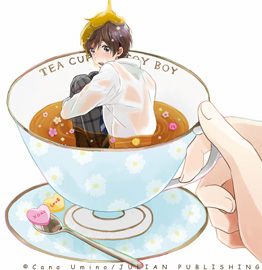 TEA CUP TOY BOY
NOTE: This is a preview. Please read the art from right to left.
So, we explained the situation to the school and I went back to class like nothing happened. (Well, kinda.)
Momo, our dog, became my trusty steed for getting to school.
This is the end of the preview. Click here to carry on reading.