Posted: Jan 18th
Genre: Sweet
Staff Comment
This has to be one of the funniest and sweetest love manga I've read in a long while. It's an anthology featuring four different stories. I liked all of them, but I would have to say that the first one, which is the titular "A Clumsy Cinderella" was my favorite. The main character is a girl who's really self-conscious, gloomy and likes to keep to herself. To make matters worse her name's Hime, which means princess in Japanese, and is a stark contrast to her dull, quiet and grumpy image. One day she bumps into this totally hot guy who all of a sudden declares his love for her. Of course, Hime thinks he must be trying to play some cruel joke on her and runs away, but he steals her notebook to force her to get a haircut and turn her life around. It's a really heartwarming story, because not only does she find love with her mysterious Prince Charming, but thanks to him she also manages to improve her social skills and make some friends. There are also plenty of laugh-out-loud funny moments, like the one in the picture above, where Hime tries putting on makeup for the first time and fails miserably. In addition the artwork is great, and does a brilliant job of making an already funny manga even more hilarious. If you're looking for a great romantic comedy this is for you.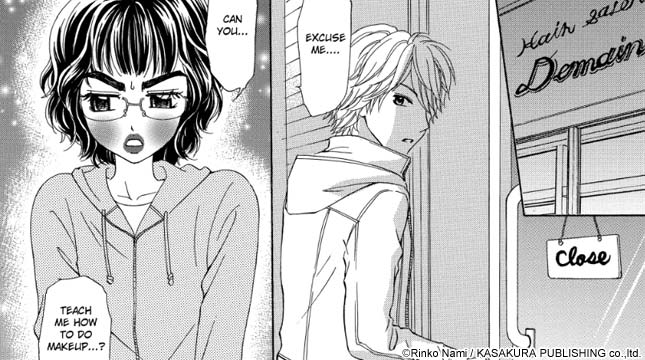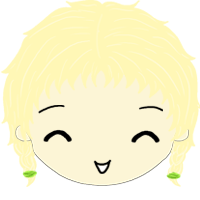 I made pizza at the weekend... in a toaster oven! I know. I didn't think it was possible either, but it turned out pretty darn tasty. I also discovered that fries taste pretty good as a pizza topping.
Name

: Candi

Likes

: Window shopping and watching movies (especially rom-coms)

Skills

: Makes friends easily and does great impressions of famous people

Favorite Manga Genre

: Sweet Love Manga

Favorite Food

: Junk food (hot dogs, hamburgers, etc.)

Can often find her

: Out shopping with her friends and watching movies at home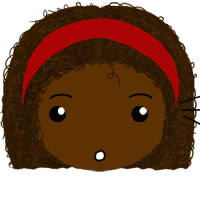 See you for the next update on Jan 25th!