You will receive New Release Notifications for this item.
This item has been added to your Wish List.
When the latest volume of an item that you have rented and/or added to your Wish List is available, you will receive a New Release Notification.
NOTE: If you do not wish to receive New Release Notifications, you can change your settings here.

This Is My Child
View

_

Series

_

▾
Write a Review
Let us know what you think!
Vibes:
What
vibes
did you get from the list below?
Share your Vibes!
Story :
Giles, a renowned businessman, hired Melanie as his nanny to take care of his adopted son, David. Little does he know that Melanie is actually David's mother and gave birth to him when she was just sixteen years old. At the time, she had no choice but to put him up for adoption. All Melanie wants now is to be with her son, even if it means concealing her true identity. Although the relationship between Melanie and the dominant Giles started off as a hostile one, the three of them have since begun living together like a real family. Melanie comes to realize that Giles isn't devoid of love, just protecting himself. She falls in love with him, but is uneasy knowing that the truth must eventually be revealed...

(c)YUKI MIZUSAWA/LUCY GORDON
Write a Review
Be the first to write a review!
Customers Who Rented This Item Also Rented
Titles You Have Viewed Recently
You have not viewed any titles recently.
You might be interested in these.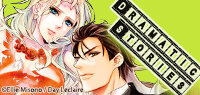 Harlequin - Dramatic Story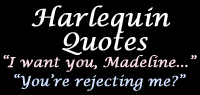 Harlequin Quotes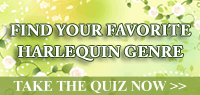 Find Your Favorite Harlequin Genre!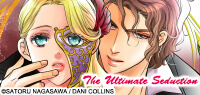 The Ultimate Seduction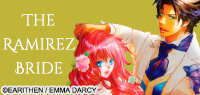 The Ramirez Bride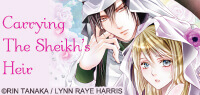 CARRYING THE SHEIKH'S HEIR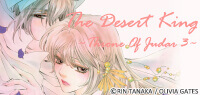 The Desert King Throne Of Judar 3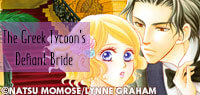 The Greek Tycoon's Defiant Bride The Rich, the Ruthless and the Really Handsome II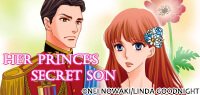 HER PRINCE'S SECRET SON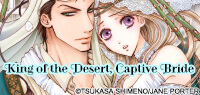 KING OF THE DESERT, CAPTIVE BRIDE Desert Kings 2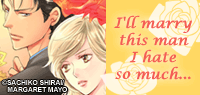 THE TWELVE-MONTH MARRIAGE DEAL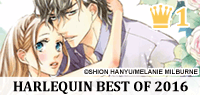 Harlequin Best of 2016