Information
March 5, 2021 JST
End of Sales Announcement: "Beware of Frivolous Girls"
March 5, 2021 JST
New Releases Page Error
View details

Recently Viewed
You have not checked any titles recently.
Staff Awards
Updated every Wednesday!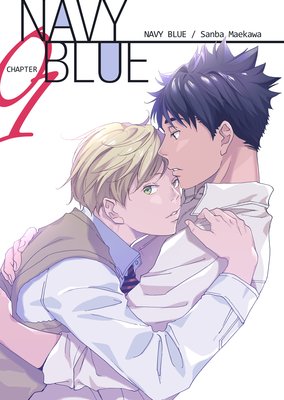 Navy Blue is the ultimate in sweet, silly slice of life yaoi manga. The series revolves around the lives and relationship of Aki and Nao, two ridiculous high school boys who're childhood friends and have been in 'one-sided' love with each other for as long as they can remember. While it's a long series, it's not a slow-burn?the two confess their feelings early on (in a very cute, shojo-esque way might I add) and the following chapters simply follow their lovey-dovey life in which they try to spend as much time with each other as possible while also navigating the difficulties of being a young, gay couple: not being out to their friends and family, having social obligations outside their lives together, fending off love rivals, going to separate schools, and figuring out their future together. The series has its fair share of drama, and the pair do occasionally have spats, but Sanba Maekawa is good at keeping things sweet and light-hearted and resolving their issues quickly. Maekawa's art is simple and cute, and matches perfectly with the tone of the plot and characters. Definitely an ideal yaoi manga to relax and unwind when real life stress has got you down.
Read more