Information
July 31, 2020 JST
Add New Release Notification
July 27, 2020 JST
Regarding "A Naughty Lunch Meeting -Let's Get Down to Business, Boss!- (4)"
View details

Staff Awards
Updated every Wednesday!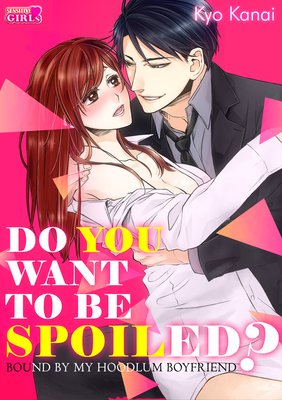 Hana Ooyagi, 25, is in the middle of a quarter-life crisis. Her company's gone bankrupt and, to top it off, she's been evicted from her apartment. As she drags her luggage out of her apartment and crosses the street, she sees a car coming and steps in front of it! Out of fear of dramaging the expensive-looking car, however, she jumps out of the way and blacks out. When Hana comes to, she finds herself in a fluffy bed and with a hot, somewhat intimidating man standing at the end of the bed. The man asks Hana what she wants. Hana blurts out, "to marry you!" but later retracts the statement, saying she would like to marry a man LIKE him. The man has his way with her to test out their compatibility. Pleased with how Hana performs, he rushes her to get dressed and whisks her off to a fancy house and introduces Hana as his fiancee to his parents! Hana gets the feeling she'll be marrying into the underbelly of the world, and her suspicions are confirmed when Ryogo Shirakawa's (the man's name, as she then learns) cousin, Yosuke Kamiya comes to her rescue. Will Hana go through with her marriage to Ryogo?
Read more
Recently Viewed
You have not checked any titles recently.