Staff Awards
Updated every Wednesday!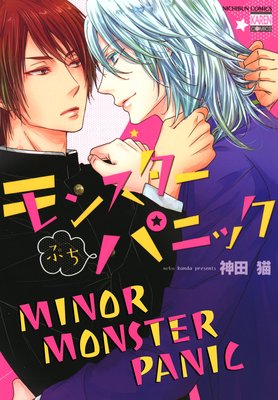 In this world, humans possess a power known as "Divine Protection." These divine protectors take the form of demons, gods, and spirits, among other things, though they often aren't very powerful. However, some individuals, like Kojiro Suzuki, are particularly strong and attend special schools for kids with powerful protectors. Kojiro's protector is the fire demon god Ifrid, which allows him to manipulate smoke, a power strong enough to get him put on the school's Discipline Monitoring Committee. Alongside him on the committee is Chairman Lauri Asagiri, who's protected by the water god Leviathan, and perhaps more importantly has a huge crush on Kojiro! But when fire and water mix, will things get steamy? There's only one way to find out...!
A sweet rom-com with a fantasy twist, the "Divine Protection" setting not only adds a little more flavor to this school-based story, but also provides an excuse for making flaming hot protagonists! Although there are some sexy scenes towards the end, this is more of a light-hearted read for anyone interested in some beautiful boys and easy laughs.
Read more
Recently Viewed
You have not checked any titles recently.