You will receive New Release Notifications for this item.
This item has been added to your Wish List.
When the latest volume of an item that you have rented and/or added to your Wish List is available, you will receive a New Release Notification.
NOTE: If you do not wish to receive New Release Notifications, you can change your settings here.

Lust vs. Love [Plus Digital-Only Bonus]
View

_

Series

_

▾
Story :
It's Leo's first trip to a hot springs resort with a boyfriend, and although he wants to P.D.A. all over the place, his boyfriend only cares about what other people will think. As a result, Leo is completely turned off. Who could blame him when he then starts eyeing up a good-looking guy while they're out for a walk? Leo's boyfriend doesn't even want to cuddle in the privacy of their own room, so Leo leaves and fate steps in! As he's enjoying the hot spring, he meets the handsome guy, Ryota. Leo makes a move on Ryota, who seems to be into him, too! Are they going to...? Right there..!? Just as Leo starts getting his hopes up, Ryota only smiles and gets out of the hot spring, leaving Leo high and dry! Ryota seems like a nice guy, but turns out to be a real tease!! However, neither man can turn down a hot opportunity... It was supposed to be one night only, but then the unbelievable happens! Where will this relationship between two players lead??
Includes four digital-only pages.
Lust vs. Love [Plus Digital-Only Bonus]
Leo thought his amazing night with Ryota was just a one-time thing, but then the unthinkable happens![205pages]

5
Close
Write a review
View All Reviews
Customers Who Rented This Item Also Rented
Other Titles By This Artist/Author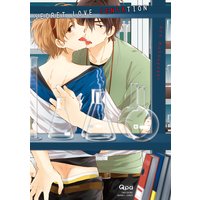 Secret Love Sensation [Plus Renta!-Only Bonus]
Family Simulation!! [Plus Renta!-Only Bonus]
Titles You Have Viewed Recently
You have not viewed any titles recently.
You might be interested in these.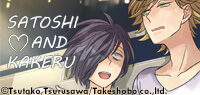 SATOSHI AND KAKERU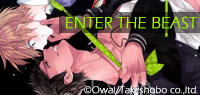 ENTER THE BEAST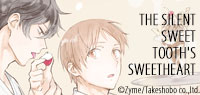 THE SILENT SWEET TOOTH'S SWEETHEART [PLUS Renta!-ONLY BONUS]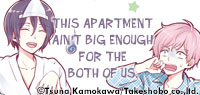 THIS APARTMENT AIN'T BIG ENOUGH FOR THE BOTH OF US.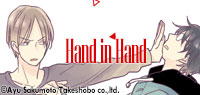 HAND IN HAND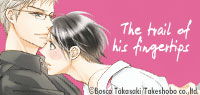 THE TRAIL OF HIS FINGERTIPS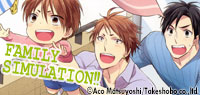 FAMILY SIMULATION!!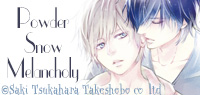 POWDER SNOW MELANCHOLY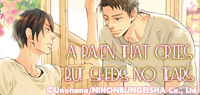 A RAVEN THAT CRIES BUT SHEDS NO TEARS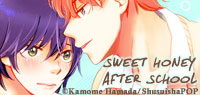 SWEET HONEY AFTER SCHOOL -THE LONER JUST GOT STUNG BY A HANDSOME BEE.-
Yaoi Manga Tomo Kurahashi's Collection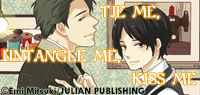 TIE ME, UNTANGLE ME, KISS ME