Careers at Renta!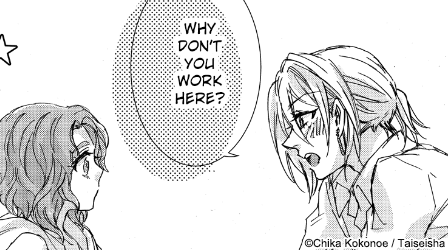 Updated January 18, 2019
Translation Proofreader (English Speaker)/Website Operational Support
Job Description
You will edit English manga translations by checking for any mistranslations, typos, missing translations or other issues and fixing them. You will compare them to the original Japanese to check if there are any redrawing issues and fix them.
Additionally, you will create banners for overseas Renta! advertisements.
Criteria
Must currently reside in Japan;
Native or Near-native of English (Visa support available upon being hired);
Ability to translate from Japanese to English and English to Japanese;
Ability to communicate in Japanese at a business level (JLPT N1 preferred);
NExperience with MS Word and Excel;
Interest in Japanese subcultures (games, anime, comics, light novels, etc.).
Ideal Candidates
Those wanting to use English at work;
Those interested in e-books;
Those who want to work in a team;
Those who like to work independently;
Detail-oriented and team-oriented individuals;
Those with experience in using image editors (Photoshop, etc.);
Those with experience translating games, literature, or films.
*Experienced translators preferred, but those with little to no translation experience are also welcome if they love to read manga.
Working Location
Headquarters in Kioicho, Chiyoda-ku, Tokyo
2-minute walk from Koujimachi station Exit 2
6-minute walk from Hanzomon station Exit 1
6-minute walk from Nagatacho station, 7-minute walk from Akasaka-mitsuke station, and 9-minute walk from Yotsuya station
Includes a spacious refresh room and a beautiful park right outside the building!
(Smoking room in the office with the latest technology to keep the smoke from leaking into the office)
Work Environment
International
Casual
Creative
Working Hours
9:00 A.M. - 6:00 P.M.
Salary
¥200,000+/month
*Negotiable based on experience, skills, and abilities.
*3-month trial period (¥1000+/hour during trial period)
Commutation fee and overtime paid during trial period.

Sample yearly salary:
¥4,300,000/28-year-old: ¥200,000 + bonuses and other allowances
Perks and fringe benefits
Pay raise once a year, bonuses twice a year
Commutation fee fully reimbursed, health insurance, and overtime pay
Days Off And Holidays
Weekends (Saturdays and Sundays) and public holidays
Summer holiday and paid vacation