Fantasy - Travel to fantasy worlds!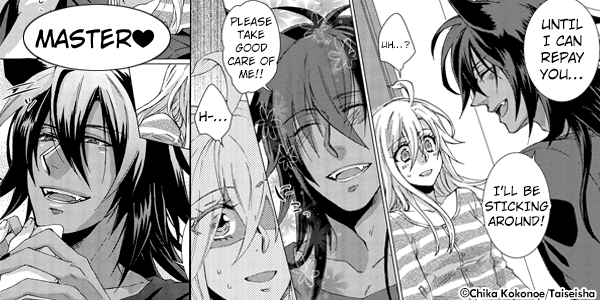 The dog I brought home turned into a man!? He's the kind of hottie who's exactly my type, and his unawareness of what intimate relations are ...
Romance Comedy - Love and laughter are the best mix!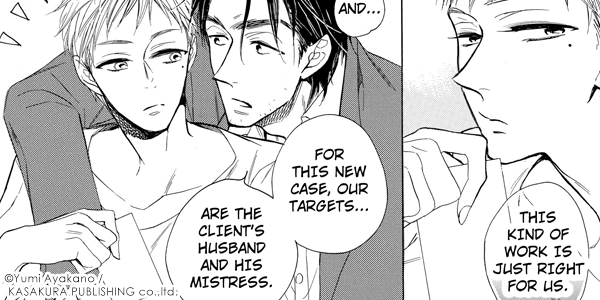 Keigo runs a detective agency in a run-down building on the outskirts of Tokyo with his assistant, Leo. They spend their days eating, sleeping, and after doing a little work...
Bestsellers - Renta!'s up-and-coming manga!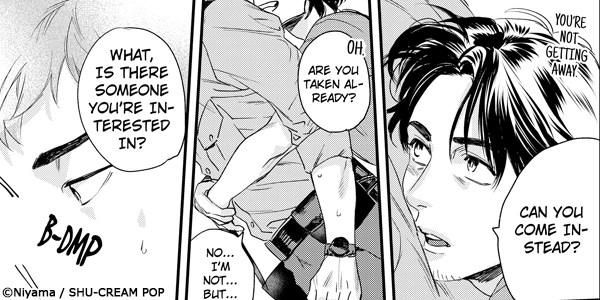 Police officer Shin Nakamoto (age 30) has held a 10-year-long torch for the laid back Seiji (age 39)! Can this odd couple make things work!?
Let's Get Started!
Every Wednesday is Premium Wednesday!
Get 10% back when you buy 1000 points anytime on Wednesday. Save big with Renta!

Fill in your e-mail address below to join Renta!