Upcoming Manga
Release Date : Feb 28
*Please note that release dates may change or be delayed without prior notice. Thank you for understanding.
Schedules for all manga >
Harlequin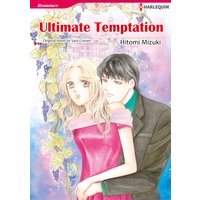 ULTIMATE TEMPTATION
[artist]HITOMI MIZUKI [original novel]SARA CRAVEN [Publisher]Harlequin
Hurt by her ex-fiance's change of heart, Lucy takes a trip to Italy. But she's swindled, loses a ton of money and is ordered to leave her lodgings. The gorgeous villa where she'd been staying belongs to Count Giulio Falcone, an Italian aristocrat with a long and noble family history. The beautiful count looks at Lucy coldly and insists that she owes him. To pay him, he says she must stay on his property and do what he says. Will she have to accept kisses from him whenever he wants, too?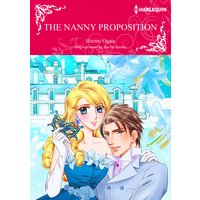 THE NANNY PROPOSITION
[artist]HIROMI OGATA [original novel]RACHEL BAILEY [Publisher]Harlequin
Discovering he's the father of a newborn, Liam hires a beautiful nanny. Despite going through a tough time as a single mother, Jenna appears to be well-bred, making it harder for Liam to resist her. For her part, Jenna is busy hiding her identity as a princess. She fled to the United States in order to hide her relationship with her deceased boyfriend. When she's obliged to go back to her own country, Jenna must fight her feelings for Liam, which she finds have grown much stronger than she'd realized...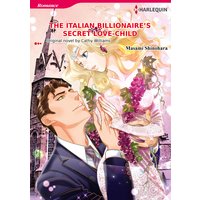 THE ITALIAN BILLIONAIRE'S SECRET LOVE-CHILD
[artist]MASAMI SHINOHARA [original novel]CATHY WILLIAMS [Publisher]Harlequin
One summer, young Charlotte met Riccardo and fell in love. Then she discovered that he, the son of a noble family in Italy, was merely enjoying summer love, and her days of devoting her heart and body ended in tragedy. Some years later, Riccardo's mean looks still haunt and pain her. Now a real-estate agent, Charlotte is shocked when she finds her next client is none other than the unforgettable Riccardo!
THE DIPLOMAT'S PREGNANT BRIDE
[artist]KASUMI KURODA [original novel]MERLINE LOVELACE [Publisher]Harlequin
Eugenia of the former Duchy of Karlenburgh, who goes by Gina, finds herself pregnant with Ambassador Jack Mason's child. However, the carefree and pleasure-seeking Gina isn't interested in marrying this potential presidential candidate. She doesn't even want to consider whether or not he actually loves her. Overwhelmed by the consequences of her wild weekend with Jack, Gina decides to become a single mother. But this plan is complicated by her growing inability to control her desire to be intimate with Jack...and then she begins to consider how he might truly feel about her. In reality, she loves Jack as much as she loves the child she's carrying, but she won't marry for the wrong reasons!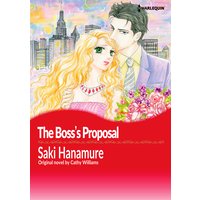 THE BOSS'S PROPOSAL
[artist]SAKI HANAMURE [original novel]CATHY WILLIAMS [Publisher]Harlequin
Vicky applied to a job, but because of her impressive qualifications, she was hired to be the president's secretary. She was shocked when she met her boss for the first time-Max and her former lover were like two peas in a pod! Her ex-lover was extraordinarily attractive, but underneath that exterior he was selfish and violent. He died not long ago in an accident, ending her hellish days, but standing in front of her was Max, his twin brother. Vicky quickly turned the job down, yet somehow she finds herself changing her mind...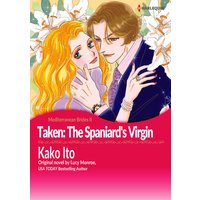 Taken: The Spaniard's Virgin Mediterranean Brides II
[artist]KAKO ITO [original novel]LUCY MONROE [Publisher]Harlequin
It's the middle of winter in Barcelona, so Amber is shivering from the cold-she's modeling for a cell-phone ad in just a bikini! She's flattered when the cell phone company's top manager, Miguel Menendez, expresses his interest in her. She's charmed by the kindness he shows, too. He doesn't try to hide his intentions, either. He's looking for a one-night stand and nothing more. Amber agrees-after all, how could she know how miserable she'd feel after giving herself to him and then losing him just as quickly?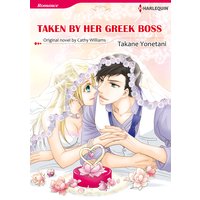 TAKEN BY HER GREEK BOSS
[artist]TAKANE YONETANI [original novel]CATHY WILLIAMS [Publisher]Harlequin
Rose is always suspicious of men who flock to her beautiful sister Lily. She's protective of her carefree sister who is striving to become an actress. One night Lily came home with a gorgeous man named Nick, and he threw vituperative words at Rose when she tried to get rid of him. The way the two met certainly wasn't ideal, but since then Nick has always been kind to the sisters. Though she's still wary of Nick, Rose now finds herself in a situation where she must ask for his help!
SECRET SON, CONVENIENT WIFE
[artist]MOTOKO MORI [original novel]MAXINE SULLIVAN [Publisher]Harlequin
Gemma and Tate, a billionaire, spent a night together after falling madly in love. However, the dreamlike days of passion lasted only a month. Out of nowhere, Gemma was accused of an affair she never had and kicked out of Tate's penthouse. She then realized she was pregnant and began to raise their son on her own. A year later, a coincidental meeting between the two made Tate realize the child was his. To keep his son and reputation, Tate will force Gemma into a marriage of convenience without a trace of love. His doubts about Gemma may not fade, but he is still prepared to wed her. Must Gemma marry this man who despises her?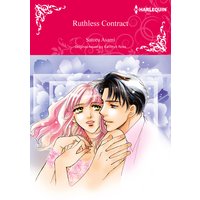 RUTHLESS CONTRACT
[artist]SATORU ASAMI [original novel]KATHRYN ROSS [Publisher]Harlequin
After receiving a call about the death of her sister and brother-in-law in an accident, Abby flies from London to New York. At the funeral she sees Greg, the brother of her sister's husband. Even though he was unfaithful to her five years ago, Abby is still hopelessly attracted to him. When she tries to take her nieces into her care, Greg steps in to keep custody for himself. There is just one way for them to share custody-they must marry one another!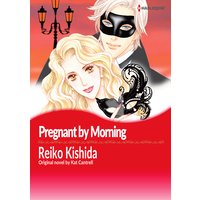 PREGNANT BY MORNING
[artist]REIKO KISHIDA [original novel]KAT CANTRELL [Publisher]Harlequin
Eva has sunk into depression. A world-famous singer, she underwent a botched vocal cord surgery and lost her beautiful voice along with her fame. When she meets a man at a masquerade in Venice, she feels the same hurt and loneliness in him. In a bid to escape her treacherous fiance, Eva pretends to be Matthew's lover...and their passionate kiss is so perfect that she's able to forget everything else. It was only a brief encounter with a man who still loves his late wife. So why has Eva started dreaming of their future?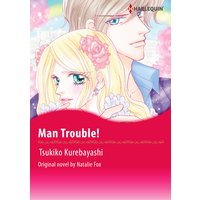 MAN TROUBLE!
[artist]TSUKIKO KUREBAYASHI [original novel]NATALIE FOX [Publisher]Harlequin
Jade and Mel were a happy couple, madly in love. On Jade's twentieth birthday, they were going to tell her father about their engagement. However, on that day, her father unexpectedly announced her engagement to another man by mistake in front of the guests. Hurt and embarrassed, Mel left her and never returned. A few years later, Jade is running her father's advertising agency, but the business is failing. On the verge of losing her company, she desperately turns to Mel, who has become a successful management consultant, in the hopes that he will help her. So they meet again and Jade immediately falls for her gorgeous ex, but Mel gives her the cold shoulder. And soon a rumor starts spreading that he is actually conspiring to take over her company!
DREAM'S END
[artist]JUN MAKIMURA [original novel]DIANA PALMER [Publisher]Harlequin
Eleanor is crushed when she learns that her boss, Curry, whom she has always longed for, has no interest in her as a woman. Especially when she has been working so hard for him. So when her good friend Jim offers her a new job, Eleanor decides to give up on love and leave her boss. The moment she turns in her resignation, Curry unleashes an onslaught of cruel, insulting words. Yet when Eleanor fights back, she's shocked that Curry responds with an intense, deep kiss!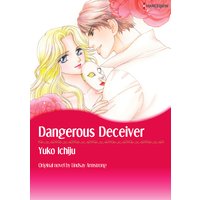 DANGEROUS DECEIVER
[artist]YUKO ICHIJU [original novel]LINDSAY ARMSTRONG [Publisher]Harlequin
Martha is working as a scantily clad server at a whiskey industry event when she meets Simon, a businessman who's none too impressed with her. After he accuses her of being a prostitute, she douses him with a glass of champagne...only for him to turn around and invite her to dinner! They're hitting it off before she knows it, but their blissful fling comes to an abrupt end when he tells her he's heading back to England. Three years later, they meet again. She may be shocked by their surprise reunion, but her heart can't help but race when she sees he's as attractive as ever. And just when she'd told herself she'd stay away from men like Simon...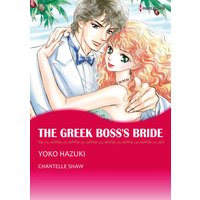 [Bundle]Rules of Office Love Vol.1
[author]Yoko Hazuki : Yuri Kanoko : Junko Tamura [original novel]Chantelle Shaw : Helen Brooks : Ally Blake [Publisher]Harlequin
This bundle contains : THE GREEK BOSS'S BRIDE, The Boss's Inexperienced Secretary, and HIRED: THE BOSS'S BRIDE.
Nik Niarchou is admired as a god by those inside and outside the international company he heads. His performance in work, and in bed, is legendary. Beautiful women are lining up, dying to be his future bride. Kezia is his personal assistant from the Greek head office, and she's heard he is efficient and sexy but also arrogant. When his usual approaches don't work, Nik can see he's going to have to try something new to capture the irresistible Kezia.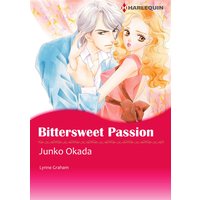 [Bundle]Heiress Heroine Vol.2
[author]Junko Okada : Natsue Ogoshi : Chikae Ide [original novel]Lynne Graham : Sara Craven : Janette Kenny [Publisher]Harlequin
This bundle contains : Bittersweet Passion, The Forced Bride, and PIRATE TYCOON, FORBIDDEN BABY.
Claire has been taken advantage of as a caregiver for her grandfather, who adopted her as a young girl. When her grandfather passes on, he leaves his fortune in her hands. But there is one condition-she has to marry one of her cousins to receive the inheritance. Nothing has been left for an old couple who served her grandfather for a long time, and Claire wishes to give them compensation in some way, so she makes a bold move-she proposes to her notorious playboy cousin Dane. How will he react?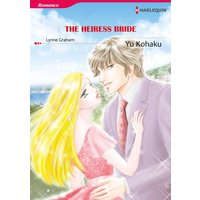 [Bundle]Heiress Heroine Vol.1
[author]Yu Kohaku : Chizuko Beppu : Tsukiko Kurebayashi [original novel]Lynne Graham : Susan Stephens : Lyn Stone [Publisher]Harlequin
This bundle contains : THE HEIRESS BRIDE, A Spanish Inheritance, and Word of a Gentleman.
"I found a husband for you. Get married within two weeks!" Ione was astonished by this demand from her Greek tycoon stepfather. Without considering her feelings, he wants to pass on his business to Alexio, a successful businessman from a prestigious family, by forcing her to marry him. What's worse, Alexio is the arrogant man who mistook her for a maid two months ago. Until now, she's been enduring mistreatment from her stepfather, but she can't take it anymore. Her honeymoon is the chance...Her chance to abandon Alexio and home, and escape for good!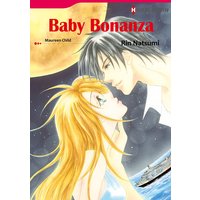 [Bundle] Moonlight Romance Vol.2
[author]Rin Natsumi : Masako Sone : Misao Hoshiai [original novel]Maureen Child : Laurie Paige : Christine Rimmer [Publisher]Harlequin
This bundle contains : BABY BONANZA, THE UNKNOWN WOMAN, and PRINCE AND FUTURE...DAD?
One moonlit night on a luxury cruise liner, Jenna, a member of the crew, is approached by the owner of the ship, millionaire and known playboy Nick. For her, it's a dream come true...but she doesn't realize that Nick has strict rules against fraternizing with the crew and has mistaken her for a guest. She knows that he's unlikely to forgive her when he finds out her true identity, but she can't bring herself to tell him the truth once she's under his sweet spell...When Nick eventually does find out, will he cast her away?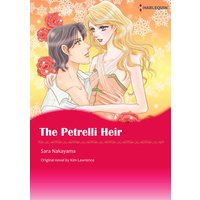 [Bundle] Kim Lawrence Best Selection Vol.7
[author]Sara Nakayama : Kuremi Hazama [original novel]Kim Lawrence [Publisher]Harlequin
This bundle contains : THE PETRELLI HEIR, Claiming His Pregnant Wife, and DESERT PRINCE, DEFIANT VIRGIN.
After the death of her mother, Izzy finally learns the truth behind her birth. Deep in despair, she is captivated by a man named Roman, and they spend the night together. However, the next morning he disappears, and their brief romance ends there. A year later, the two meet again by coincidence. Izzy is beautiful as always, but she is now carrying a baby in her arms. Roman assumes that after spending the night with him, she went and had another man's baby. And for some reason, he finds he resents her for this. Soon, however, he starts to harbor doubts...Is it just Roman, or does the baby bear more than a passing resemblance to him?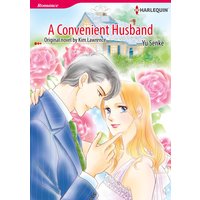 [Bundle] Kim Lawrence Best Selection Vol.6
[author]Yu Senke : Hitomi Okazaki : Masami Shinohara [original novel]Kim Lawrence [Publisher]Harlequin
This bundle contains : A CONVENIENT HUSBAND, DESERT PRINCE, BLACKMAILED BRIDE, and IN A STORM OF SCANDAL.
Tess and Rafe are childhood friends. They've never really seen each other as more than that in the past (well, almost never). When Tess returned to her hometown as a single parent, Rafe, despite being very surprised, was there to support the two of them as a friend. Until, one night, everything changes. A distraught Tess has been told that her son may be taken away from her, and Rafe is there to comfort her. And in doing so he comes to the realization that he wants to be more than just friends. Can he be the man Tess and her child deserve?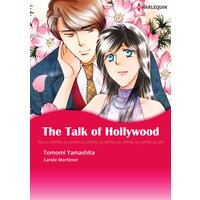 [Bundle] Artist:Tomomi Yamashita Best Selection Vol.2
[author]Tomomi Yamashita [original novel]Carole Mortimer : Nancy Warren : India Grey [Publisher]Harlequin
This bundle contains : The Talk of Hollywood, MY FAKE FIANCEE, and AT THE ARGENTINEAN BILLIONAIRE'S BIDDING.
The late Anastasia Romanski was a female spy. When the media drops that bombshell, Stazy becomes a wanted woman by the press. Holed up in her grandfather's estate, she's visited by a young movie director, Jaxon, with a proposal to make a movie about her grandmother's life. Unfazed by a glass of water to the face for an answer, Jaxon stands firm in stating he merely wants to preserve the truth. Stazy accepts his offer, hoping to take the opportunity to disperse the horrid gossip haunting her family's history. However, while the two spend time investigating Anastasia's mysterious past, Stazy finds herself falling captive to Jaxon's charms. But is the gifted actor just wearing a mask with her, as well?
Love/Erotica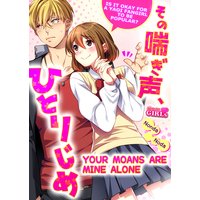 YOUR MOANS ARE MINE ALONE -IS IT OKAY FOR A YAOI FANGIRL TO BE POPULAR?- (1)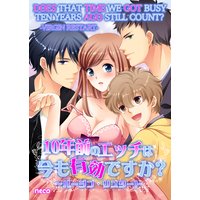 DOES THAT TIME WE GOT BUSY TEN YEARS AGO STILL COUNT? -VIRGIN RESTART- (4)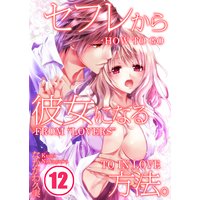 HOW TO GO FROM "LOVERS" TO IN LOVE (12)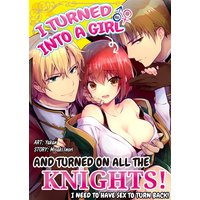 I TURNED INTO A GIRL AND TURNED ON ALL THE KNIGHTS! -I NEED TO HAVE SEX TO TURN BACK!- (6)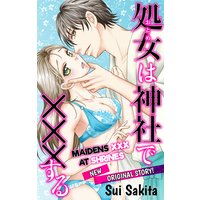 MAIDENS XXX AT SHRINES (3)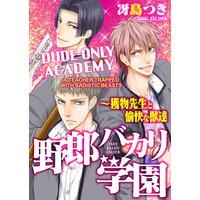 DUDE-ONLY ACADEMY -A TEACHER TRAPPED WITH SADISTIC BEASTS- (6)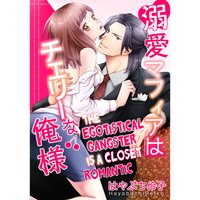 THE EGOTISTICAL GANGSTER IS A CLOSET ROMANTIC (5)
Harlequin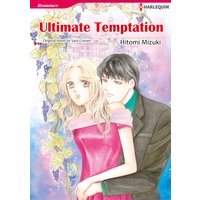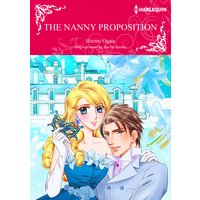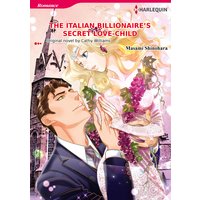 THE ITALIAN BILLIONAIRE'S SECRET LOVE-CHILD
THE DIPLOMAT'S PREGNANT BRIDE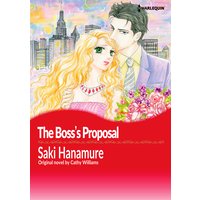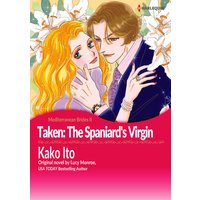 Taken: The Spaniard's Virgin Mediterranean Brides II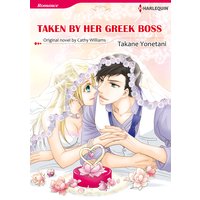 SECRET SON, CONVENIENT WIFE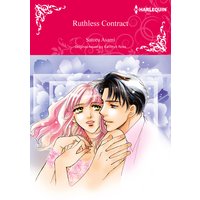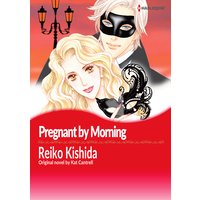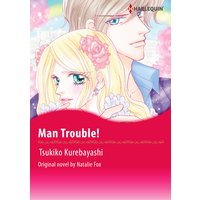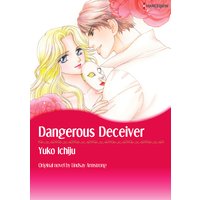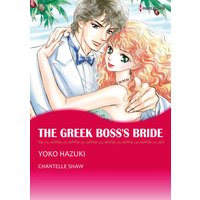 [Bundle]Rules of Office Love Vol.1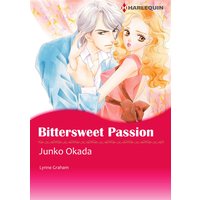 [Bundle]Heiress Heroine Vol.2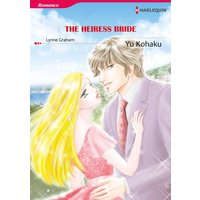 [Bundle]Heiress Heroine Vol.1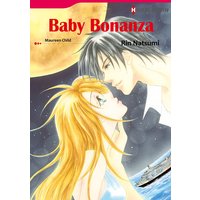 [Bundle] Moonlight Romance Vol.2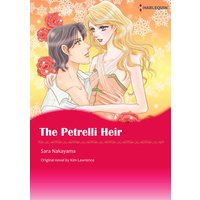 [Bundle] Kim Lawrence Best Selection Vol.7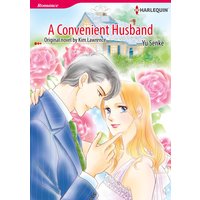 [Bundle] Kim Lawrence Best Selection Vol.6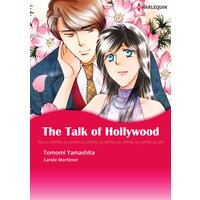 [Bundle] Artist:Tomomi Yamashita Best Selection Vol.2
Yaoi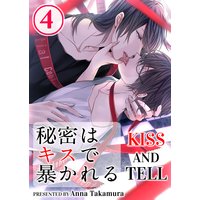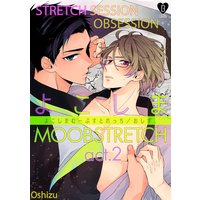 MOOBSTRETCH -STRETCH SESSION OBSESSION- (2)
NIPPLE BINGO -KISHIWADA, A GUY WITH VERY SENSITIVE NIPPLES- 2 (6)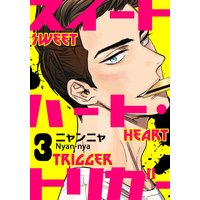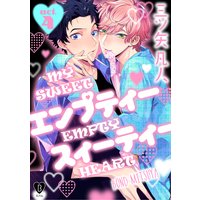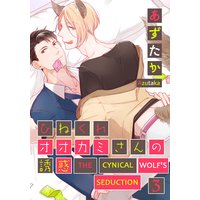 THE CYNICAL WOLF'S SEDUCTION (3)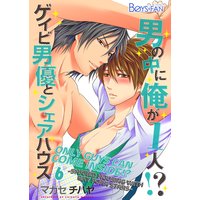 ONLY GUYS CAN COME INSIDE!? -SHARED HOUSING WITH GAY PORN STARS- (6)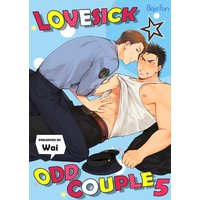 Release Schedule for All Manga
Release dates may change or be delayed without prior notice. Thank you for understanding.
Love/Erotica
| Release Date | Title | Author | Publisher |
| --- | --- | --- | --- |
| 2018/03/07 | YOUR MOANS ARE MINE ALONE -IS IT OKAY FOR A YAOI FANGIRL TO BE POPULAR?- (2) | [author]Nonda Noda | [publisher]Bevy |
| 2018/03/07 | MAIDENS XXX AT SHRINES (4) | [author]Sui Sakita | [publisher]HAKUSENSHA |
| 2018/03/07 | DUDE-ONLY ACADEMY -A TEACHER TRAPPED WITH SADISTIC BEASTS- (7) | [author]Tsuki Saejima | [publisher]Love Chocolat |
| 2018/03/07 | THE EGOTISTICAL GANGSTER IS A CLOSET ROMANTIC (6) | [author]Reiko Hayabuchi | [publisher]Love Chocolat |
| 2018/03/14 | YOUR MOANS ARE MINE ALONE -IS IT OKAY FOR A YAOI FANGIRL TO BE POPULAR?- (3) | [author]Nonda Noda | [publisher]Bevy |
| 2018/03/14 | HOW TO GO FROM "LOVERS" TO IN LOVE (13) | [author]Kumi Nakagawa | [publisher]SCREAMO |
| 2018/03/14 | DUDE-ONLY ACADEMY -A TEACHER TRAPPED WITH SADISTIC BEASTS- (8) | [author]Tsuki Saejima | [publisher]Love Chocolat |
| 2018/03/21 | YOUR MOANS ARE MINE ALONE -IS IT OKAY FOR A YAOI FANGIRL TO BE POPULAR?- (4) | [author]Nonda Noda | [publisher]Bevy |
Harlequin
| Release Date | Title | Author | Publisher |
| --- | --- | --- | --- |
| 2018/03/07 | THE MAVERICK'S VIRGIN MISTRESS | [artist]NAYUNA SAKURANO [original novel]JENNIFER LEWIS | [Publisher]Harlequin |
| 2018/03/07 | THE CEO'S CONTRACT BRIDE New Zealand Knights II | [artist]KYOKO SAGARA [original novel]YVONNE LINDSAY | [Publisher]Harlequin |
| 2018/03/07 | HIS FORBIDDEN LIAISON | [artist]MISAO HOSHIAI [original novel]JOANNA MAITLAND | [Publisher]Harlequin |
| 2018/03/07 | THE IRRESISTIBLE MR. SINCLAIR | [artist]MIYAKO FUJIOMI [original novel]JOAN ELLIOTT PICKART | [Publisher]Harlequin |
| 2018/03/07 | HOUSEKEEPER AT HIS BECK AND CALL | [artist]ATSUMI RYO [original novel]SUSAN STEPHENS | [Publisher]Harlequin |
| 2018/03/07 | HIS VIRGIN SECRETARY | [artist]YURI KANOKO [original novel]CATHY WILLIAMS | [Publisher]Harlequin |
| 2018/03/07 | CULLEN'S BRIDE | [artist]RURIKA FUYUKI [original novel]FIONA BRAND | [Publisher]Harlequin |
| 2018/03/07 | JOINED BY MARRIAGE | [artist]MORIKA ANZAKI [original novel]CAROLE MORTIMER | [Publisher]Harlequin |
Yaoi
| Release Date | Title | Author | Publisher |
| --- | --- | --- | --- |
| 2018/3/7 | NIPPLE BINGO -KISHIWADA, A GUY WITH VERY SENSITIVE NIPPLES- 2 (7) | [author]Asuka Ibuki | [publisher]futurecomics |
| 2018/3/7 | MOOBSTRETCH -STRETCH SESSION OBSESSION- (3) | [author]Oshizu | [publisher]Brite Publishing |
| 2018/3/7 | SWEETHEART TRIGGER (4) | [author]Nyan-Nya | [publisher]SHU-CREAM |
| 2018/3/14 | STAINED WITH SNOW WHITE'S POISON (1) | [author]Ship Hita | [publisher]Brite Publishing |
| 2018/3/14 | NEGATIVE [PLUS BONUS PAGE] | [author]Harada | [publisher]Takeshobo co.,ltd. |
| 2018/3/14 | SWEETHEART TRIGGER (5) | [author]Nyan-Nya | [publisher]SHU-CREAM |
| 2018/3/21 | SWEETHEART TRIGGER (6) | [author]Nyan-Nya | [publisher]SHU-CREAM |
| 2018/3/28 | STAINED WITH SNOW WHITE'S POISON (2) | [author]Ship Hita | [publisher]Brite Publishing |
Shojo
| Release Date | Title | Author | Publisher |
| --- | --- | --- | --- |
| 2018/3/7 | THE DEMON'S BRIDE -MARKED AS HIS PREY BY THE SEAL ON HER BODY- (2) | [author]COTA | [publisher]COMIC ISHIN |
| 2018/3/21 | THE DEMON'S BRIDE -MARKED AS HIS PREY BY THE SEAL ON HER BODY- (3) | [author]COTA | [publisher]COMIC ISHIN |