Upcoming Manga
Release Date : Sep 18
*Please note that release dates may change or be delayed without prior notice. Thank you for understanding.
Schedules for all manga >
Love/Erotica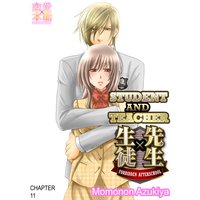 Student and Teacher -Forbidden Afterschool- (11)
[author]Momonon Azukiya [publisher]OrangeVox
Yuna Shirakawa, a brand-new teacher at an elite, all-boys private school is constantly being pursued by Itsuki, one of her students. If being with a student is so wrong, then why does her body feel so right!? There's no end in sight for this forbidden love!!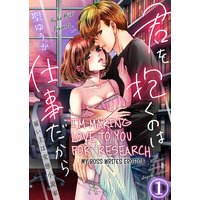 I'm Making Love to You for Research -My Boss Writes Erotica- (1)
[author]Yuka Hijiri [publisher]Iproduction Co. Ltd.
Suzu's dream is to become an assistant to her beloved writer, Kyousuke Sasaki. While she's looking for him all over, she gets a job as an assistant to another novelist, also named Kyousuke. The only difference is that the Kyousuke she's working with now writes novels for adults and seems to have different plans for Suzu... Their turbulent relationship is riddled with misunderstandings and secrets, but their passion burns like fire.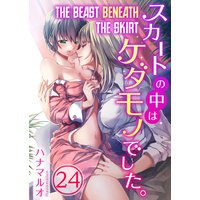 The Beast Beneath the Skirt (24)
[author]Hanamaluo [publisher]SCREAMO
Shizuka goes to a party but can't get into the mood. Just then, a stunning woman named Ryou approaches her. They ditch the party to have a drink together and quickly hit it off. Shizuka ends up going to Ryou's place afterward, where Ryou suddenly pushes a kiss on her. Shizuka thinks that Ryou must be a lesbian, and then she feels something hard below Ryou's waist. Could Ryou actually be... a man...!? Shizuka's mind goes blank as Ryou's fingers delve into her deepest area...!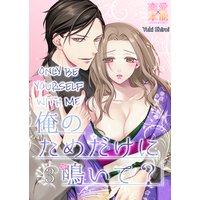 Only Be Yourself with Me (3)
[author]Yuki Shiroi [publisher]OrangeVox
Mei has always had trouble talking to people other than her family members. She doesn't know why, but whenever she tries to speak, she's overcome with fear and the words get stuck in her throat... She started using social media to escape from reality. It's the only place she can truly be herself. Then, suddenly, she's given news of an arranged marriage! She can't even hold a conversation with strangers, and now she has to have an arranged meeting with one... While the thought of marriage seems impossible, the day of the meeting finally arrives. Her husband-to-be is scary at first, but his kindness makes Mei believe that maybe she's changed a little... "She's hot, but kinda creepy! No thanks." ...And with that, she's reminded that she's not normal...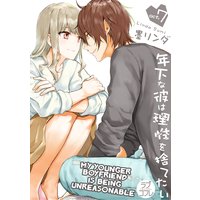 My Younger Boyfriend Is Being Unreasonable (7)
[author]Linda Sumi [publisher]Taiseisha
Lise moves into a two-bedroom apartment she's supposed to share with her boyfriend, except he breaks up with her without warning. Furthermore, her ex brings an attractive guy, Subaru, to the apartment and asks her to look after him! Subaru's younger, but he can cook and he listens to all her problems. He tells her that he wants to make her feel better because she gives too much of her time and energy to both her work and her ex... Lise indulges Subaru's request. She melts under his lips that carefully travel her body and his soft touches... The next day, she gets a phone call from her ex warning her about Subaru... Who is this guy!?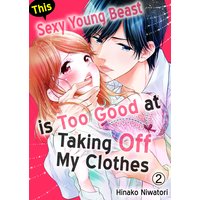 This Sexy Young Beast is Too Good at Taking Off My Clothes (2)
[author]Hinako Niwatori [publisher]Mobile Media Research
Kyoko is a 28-year-old single woman. The night she gets her heart broken, she sleeps with a good-looking bartender after getting drunk. The next day, he shows up at her work, telling Kyoko, "It was a first time for me to come so many times." However, there seems to be another reason that he approaches her. What is his true identity...?
Harlequin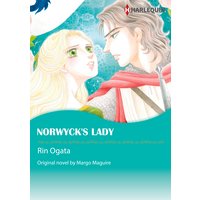 Norwyck's Lady
[artist]Rin Ogata [original novel]Margo Maguire [Publisher]Harlequin
When she woke up, she realized she didn't remember anything. She couldn't remember who she was, where she was going or where she had been when she blanked out. Fortunately for her, she ended up at Earl Norwyck's castle-a storm had destroyed her boat, and the earl had found her stranded and taken her home. This woman, now going by Marguerite, finds herself attracted to the calm yet caring earl. And, despite his suspicion that she is lying about her amnesia and has come to spy, the earl decides to kiss her.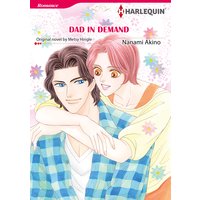 Dad in Demand
[artist]Nanami Akino [original novel]Metsy Hingle [Publisher]Harlequin
Tomboy Katie Malloy was neighbor to Sean Fitzpatrick and his brothers...and effectively an adopted member of their family. Kate and Sean have spent the past two decades as best friends, supporting one another in their various relationships and life goals. Now, as they near their thirties, Sean is a successful private investigator in business with his brothers. And Katie? She wants to have a child, and she has a list of potential fathers for Sean to investigate. While Sean will investigate three potential baby daddies, he just has to know whose were the other two names that Katie struck from her list. One was his brother with whom she broke things off. The other was Sean himself. Would Sean want to be the father of Katie's child? Katie's been like a sister to him all these years, but maybe their friendship has been hiding something more...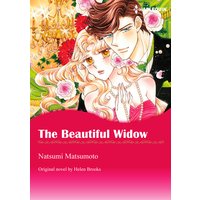 The Beautiful Widow
[artist]Natsumi Matsumoto [original novel]Helen Brooks [Publisher]Harlequin
She'd heard the rumors but had no idea someone could be this handsome! At an interview for one of the most prominent real estate agencies in England, Toni George was shocked by the presence of the agency's owner, Steel Landry. Still, she didn't let herself succumb to his charm or wit. Due to unforeseen circumstances, she was in financial debt and forced to work under this impressive man. To her dismay, he kept asking questions about her personal life until she opened up about her family and her past. Just when she thought the job must have slipped between her fingers and things couldn't get any worse, he said something that caught her completely by surprise...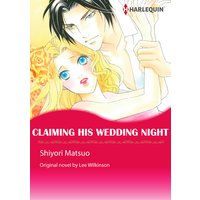 Claiming His Wedding Night
[artist]Shiyori Matsuo [original novel]Lee Wilkinson [Publisher]Harlequin
Perdita is at a loss. She will do anything to save her father's company, but the only way to save it is to negotiate a loan with Jared, the man who betrayed her three years ago. Before negotiations can even begin, Jared insists that Perdita travel to the United States with him. Perdita has no time to think before the plane is already in the sky. Trapped, Perdita is at the mercy of her ex-husband. Will this unexpected trip to the United States save her father's company, or will Jared prove to be the devil she has always believed him to be?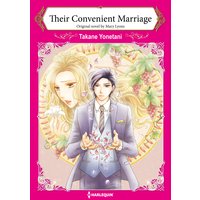 Their Convenient Marriage
[artist]Takane Yonetani [original novel]Mary Lyons [Publisher]Harlequin
Gina works as a branch manager for her grandfather's wine-importing company. One day when she hears the name of the client company's new president, she's immediately flustered. Antonio Ramirez! He's the man who trampled her innocent heart eight years ago. And after all these years, Antonio has only become more attractive. He looks as if he has completely forgotten the past, and approaches Gina boldly. When Antonio ultimately proposes marriage to her, Gina hopes he is serious about her this time. She feels naively happy and cannot know that her love for him will be trampled again...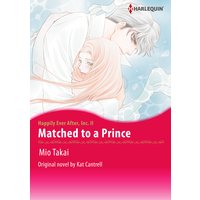 Matched to a Prince Happily Ever After Inc. II
[artist]Mio Takai [original novel]Kat Cantrell [Publisher]Harlequin
Fleeing from her Mediterranean home, Juliet left for America after news of her former lover Prince Alain's engagement. Her heart was in shambles, but then she met an esteemed matchmaker and had a successful makeover. Then Juliet attended a party where she was to be introduced to her perfect match. The gorgeous man who appeared before her was none other than Prince Alain! Could he be her soul mate? The small flame that flickered deep in Juliet's heart was about to burn bright once again.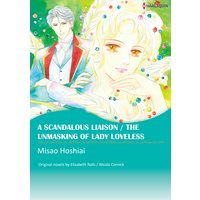 A Scandalous Liaison / The Unmasking of Lady Loveless
[artist]Misao Hoshiai [original novel]Elizabeth Rolls , Nicola Cornick [Publisher]Harlequin
Evelyn inherited the title of viscount as well as a splendid estate... He has everything he could possibly want, but his heart is still heavy. Six years ago he stole the virtue of his good friend's younger sister, Loveday Trehearne, but what could he do? The two of them were from different classes-they were torn apart and haven't spoken in years. Now Evelyn is looking for someone to paint a mural in his new manor and has received a proposal from a mysterious artist named L. Trehearne...This volume also includes the story Lady Loveless. Someone has been writing novels that scandalize all of London, but Count Alexander Beaumont refuses to believe that the mystery author behind these shocking books is his quiet, modest wife, Melicent!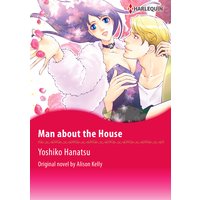 Man About the House
[artist]Yoshiko Hanatsu [original novel]Alison Kelly [Publisher]Harlequin
Disillusioned by the end of his last relationship and tired of his job, Brett returned to his hometown of Sydney to rest his heart and body. But a woman named Joanna had moved into his family's house as a house-sitter. The moment he laid eyes on this beautiful, intriguing woman, he fell deeply in love. However, because of her difficult family past, he decides he ought to protect her rather than pursue her. Not realizing the decision Brett's made, Joanna repeatedly expresses her interest in him. Eventually Brett's self-control will snap, and then he'll find out whether he can be the man Joanna really needs.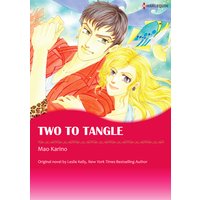 Two to Tangle
[artist]Mao Karino [original novel]Leslie Kelly [Publisher]Harlequin
Chloe has been hired by Troy for a display-window design project at a big department store. She's excited about the work, and surprised when she catches Troy dancing in the rain with no shirt on. He's always so serious! She falls in love with him when she sees this other side of him. But he is always strictly professional in the office. She meets the passionate side of Troy again in Florida and is seduced by him...but now he's calling himself Trent! And after they return home, Troy acts as if he doesn't remember the hot night they shared in Florida! What kind of game is he playing?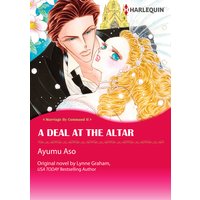 A Deal at the Altar Marriage by Command II
[artist]Ayumu Aso [original novel]Lynne Graham [Publisher]Harlequin
Beatriz has never been anything but a supportive teacher of young children, always caring for them but never having any of her own. In fact, at twenty-four, this wallflower is a virgin. She's definitely not who the world would expect the rich and handsome Greek Sergios to marry, but when his current business-focused relationship falls through, Bea might be his best chance! Sergios has three children he takes care of, but a man of his stature in a demanding line of work can't always be there for them. Beatriz, with her teaching skills and loving mindset, would be a perfect caretaker, but she's not the blonde beauty that Sergios usually dates. Still, she could use some money to take care of her mother and may just have found the perfect job: wife for hire!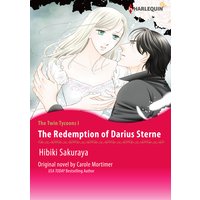 The Redemption of Darius Sterne The Twin Tycoons I
[artist]Hibiki Sakuraya [original novel]Carole Mortimer [Publisher]Harlequin
An accident had put an end to Andy's ballet career, but she was still celebrating her twenty-third birthday with her sister and brother-in-law. And that's when famous billionaire Darius Sterne, a man followed by dark rumors, approached them and asked her out. Andy has devoted her life to ballet and has never been in a relationship. After her accident left scars on her body, she can't imagine being intimate with anyone. Knowing that Darius lives in a totally different world from her own, she decides to let him take her out just once. But when Darius kisses her, she wishes it could never end...
To Tame a Bride
[artist]Marito Ai [original novel]Susan Fox [Publisher]Harlequin
A Cessna crashes into the Rockies, and the man and woman on the plane are thrown out of the aircraft. Maddie was abandoned by her mother and then raised by her wealthy, coldhearted grandmother. She quickly learned to hide her loneliness behind arrogance. The name of the other passenger is Linc. And he's far too perceptive to be fooled by Maddie's snobbish mask...?
Yaoi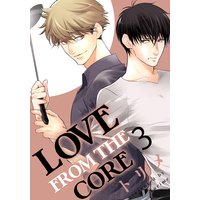 Love from the Core (3)
[author]Torime [publisher]SHU-CREAM POP
Yomogi's Diner quietly operates at night. Male hosts who work in a nearby club go there after work. The diner is managed by Ichiro, a serious young man who can't be said to have good customer service. Ichiro finds the most popular host from the club, Seiichi, the hardest to deal with. He can't read the emotions on Seiichi's foolishly smiling face. Seiichi is someone who is strangely sharp, overly friendly, and yet offends him one way or another. But, when Seiichi compliments Ichiro's food, his image of the host changes completely...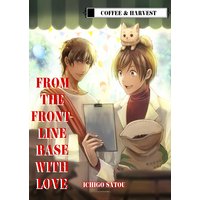 From the Front-Line Base with Love (19)
[author]Ichigo Satou [publisher]DeNIMO
This sweet, popular yaoi novel has finally been turned into a manga! "You were the one who tempted me." Caesar, the second-in-command with blond hair and blue eyes, has been cold to Louie, who works as a doctor at the front-line base, since they first met. Caesar's unreasonable hostility annoys Louie, but in an unexpected turn of events, they start sharing a room. Louie knows of Caesar's resentment towards him, but his strong body turns him on while they lie next to each other. He opens his shirt a little to push his body against Caesar's...... An eternal romance begins in a locked space. Sweet fantasy yaoi between a blue-eyed knight with blond hair and a military base doctor!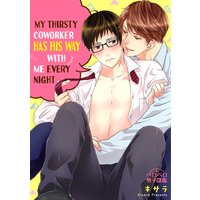 My Thirsty Cowoker Has His Way with Me Every Night (4)
[author]Kisara [publisher]Bevy
Ryo spends his days pining after his handsome and kind-hearted colleague at work, Ninomiya. Ryo never admits his feelings, hiding them deep inside his heart. One night when his desire grows uncontrollable, he starts to touch himself, only to be interrupted by a... ghost!? And it seems that the poltergeist actually wants to help him finish the job! Ryo asks Ninomiya, who claims to be a psychic, to help him. For better or worse, the whole ordeal is about to change their relationship forever.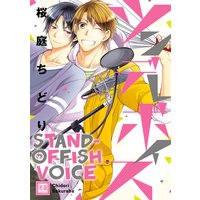 Stand-Offish Voice
[author]Chidori Sakuraba [publisher]HOUBUNSHA Co.,Ltd
Kazumi Kawasaki, a hot voice actor vastly popular for his sadistic roles, is troubled over his inability to openly express his feelings. Even though he's worried his boyfriend and comedian Takafumi might be having an affair, he can't put it into words...! A collection of love stories from the popular "voice" series.
A Hole in the Wall (3)
[author]Yun Kinoko [publisher]macaronRINX
Due to something that happened when he was younger, Yuji Kuga is anthrophobic and has no experience with women. The only person who can touch him is Leo, the childhood friend who has always looked out for him. Deciding that he can't trouble Leo any more than he already has, Yuji tries to get over his trauma at college, to no avail. In fact, even his twin brother, Reiji, tells him enough is enough. Then, one night, Yuji is surrounded by gay men and dragged to a literal "hole in the wall" bar; an establishment where the male staff service customers by offering their lower body through a hole in a wall. It turns out that Yuji was mistaken for Reiji, who works there part-time. He's required to pleasure customers without any explanation, but for some reason, rather than hating it, he revels in the satisfaction the unknown man on the other side of the wall brings him again and again. For the first time, Yuji experiences the delights of someone else's fingers and tongue. He starts thinking that doing this might just help him overcome his phobia... And he can't forget the ecstasy he felt while he was being thrust into. So, the next day, he heads to the bar once more...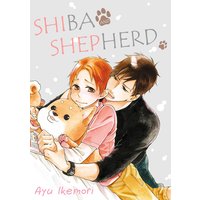 Shiba and Shepherd (7)
[author]Ayu Ikemori [publisher]JULIAN PUBLISHING
Dog-lover Yuuto Shibamoto has recently taken to gazing at the German Shepherd who visits the convenience store he works at every morning. One day, he and the dog's owner, Ouki Inukai, are suddenly drawn together by fate! Why does Yuuto's heart race when he sees a rare smile on the gloomy man's face, and why can't he stop thinking about Ouki's large, masculine, athletic body...? Will romance blossom between this German Shepherd of a man and his little Shiba-Inu-sized friend!?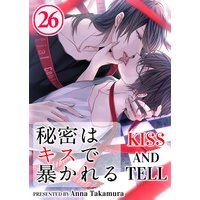 Kiss and Tell (26)
[author]Anna Takamura [publisher]SCREAMO
"The guy I hate knows my most humiliating secret... And now my lower half is reacting to his tongue in my mouth...!" Leo is a popular but self-conscious guy on campus who's been hiding the fact that he can't "get it up" lately. Not even therapy (porn) seems to help. At a party one night, he's forced to kiss his popular and irritating neighbor Ryosuke in front of everyone. Ryosuke's unexpectedly skillful tongue takes the lead, moving deeply inside Leo's mouth... Then Leo's body begins to react. Leo thought he had erectile dysfunction, so how can he be getting turned on in a situation like this...!?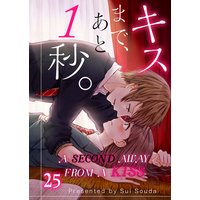 A Second Away from a Kiss (25)
[author]Sui Souda [publisher]COMIC ISHIN
Izuru said he'd stop one second before he kissed Rikka... So why are they really kissing right now!? Rikka's first kiss is on stage performing a play...! Rikka and Izuru have been friends since they were kids. Izuru's always bossing Rikka around. Rikka has to write the script for their school festival play, which is a relief because at least she can steer clear of Izuru, who's playing the leading role of the prince... But on performance day, the princess gets sick, and Rikka has to take her place! She's dreading the final kissing scene. They're just supposed to pretend, but now... their lips are... touching...! She knows it's Izuru... but he looks like a handsome prince, and... he's actually kinda hot...
Seinen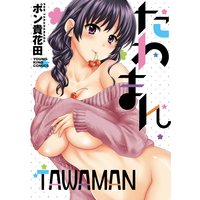 Tawaman (9)
[author]Pon Takahanada [publisher]Shonengahosha
Daisuke Nomura has never had a girlfriend before, and just when his first date ever is about to have a happy ending, his dire living conditions turn the girl off. Desperate, Daisuke decides to move to a place that would make him popular with the ladies... Little does he know, the Tawa Mansion apartments are filled with gorgeous women who all seem very interested in him. Daisuke's new life surrounded by beautiful girls is just starting!
Love/Erotica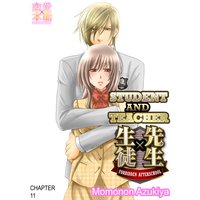 Student and Teacher -Forbidden Afterschool- (11)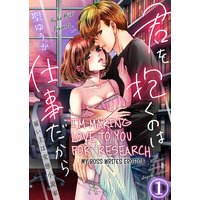 I'm Making Love to You for Research -My Boss Writes Erotica- (1)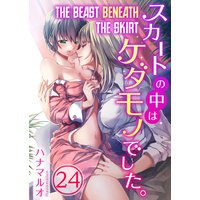 The Beast Beneath the Skirt (24)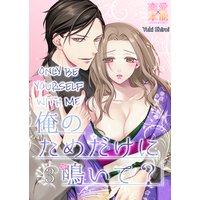 Only Be Yourself with Me (3)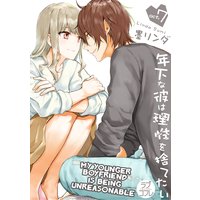 My Younger Boyfriend Is Being Unreasonable (7)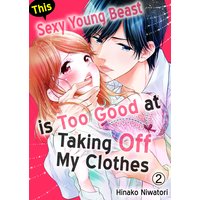 This Sexy Young Beast is Too Good at Taking Off My Clothes (2)
Harlequin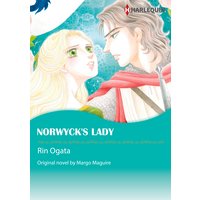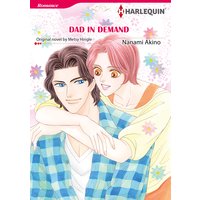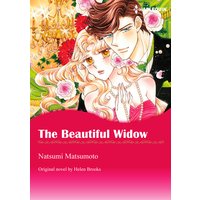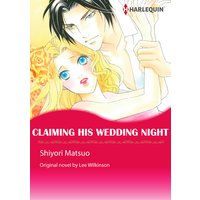 Claiming His Wedding Night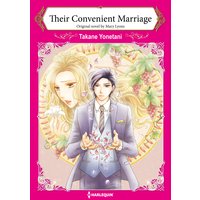 Their Convenient Marriage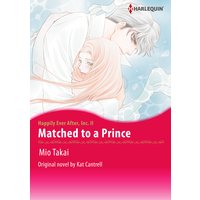 Matched to a Prince Happily Ever After Inc. II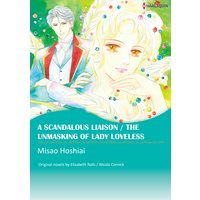 A Scandalous Liaison / The Unmasking of Lady Loveless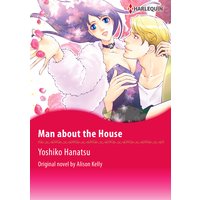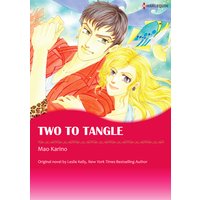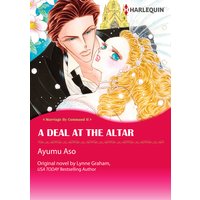 A Deal at the Altar Marriage by Command II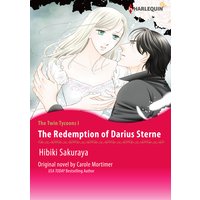 The Redemption of Darius Sterne The Twin Tycoons I
Yaoi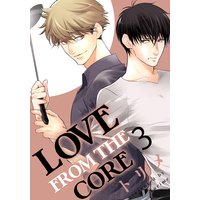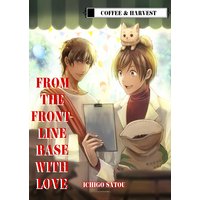 From the Front-Line Base with Love (19)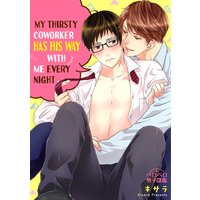 My Thirsty Cowoker Has His Way with Me Every Night (4)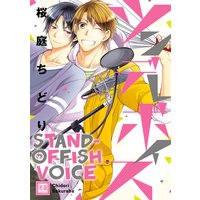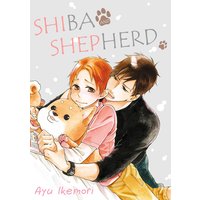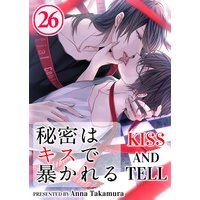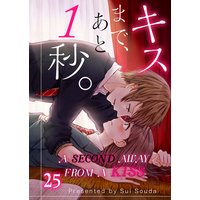 A Second Away from a Kiss (25)
Seinen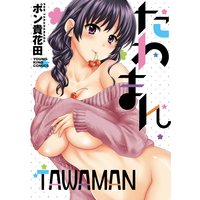 Release Schedule for All Manga
Release dates may change or be delayed without prior notice. Thank you for understanding.
Love/Erotica
| Release Date | Title | Author | Publisher |
| --- | --- | --- | --- |
| 2018/9/21 | The Sharp-Tongued Lawyer -Let It All Out- (4) | [author]Shina Shiina | [publisher]WPOP |
| 2018/9/21 | My Girlfriend Is Being Chased By My Ex-Boyfriend!! (1) | [author]Raw | [publisher]Love Chocolat |
| 2018/9/21 | Who Are You? (4) | [author]Hana Aoi | [publisher]KASAKURA PUBLISHING co.,ltd. |
| 2018/9/25 | I'm Making Love to You for Research -My Boss Writes Erotica- (2) | [author]Yuka Hijiri | [publisher]Iproduction Co. Ltd. |
| 2018/9/25 | The House of Beasts' Naughty Manager (2) | [author]Kaya Aota | [publisher]Iproduction Co. Ltd. |
| 2018/9/25 | Dream Demon -Come Give Me Your Sweet Nectar- (4) | [author]Show Izumi | [publisher]Iproduction Co. Ltd. |
| 2018/9/28 | You're Naughty But I'll Be Nice -A Clean Freak Gets Dirty- (2) | [author]Eri Sakura | [publisher]Iproduction Co. Ltd. |
| 2018/10/2 | Student and Teacher -Forbidden Afterschool- (12) | [author]Momonon Azukiya | [publisher]OrangeVox |
| 2018/10/2 | Fallen Princess from Heaven -Find Pleasure, Die, or Fall in Love- (5) | [author]Non Akina | [publisher]Iproduction Co. Ltd. |
| 2018/10/5 | My Girlfriend Is Being Chased By My Ex-Boyfriend!! (2) | [author]Raw | [publisher]Love Chocolat |
Harlequin
| Release Date | Title | Author | Publisher |
| --- | --- | --- | --- |
| 2018/9/21 | Olivero's Outrageous Proposal | [artist]Kyoko Sagara [original novel]Kate Walker | [Publisher]Harlequin |
| 2018/9/21 | Innocent in His Diamonds | [artist]Aya Tsukishima [original novel]Maya Blake | [Publisher]Harlequin |
| 2018/9/21 | Innocent in the Sheikh's Harem 1 | [artist]Karin Miyamoto [original novel]Marguerite Kaye | [Publisher]Harlequin |
| 2018/9/21 | One Night Heir | [artist]Ryo Arisawa [original novel]Lucy Monroe | [Publisher]Harlequin |
| 2018/9/21 | The End of Her Innocence | [artist]Yu Kohaku [original novel]Sara Craven | [Publisher]Harlequin |
| 2018/9/21 | The Blackmail Marriage | [artist]Earithen [original novel]Penny Jordan | [Publisher]Harlequin |
| 2018/9/25 | Duel of Desire | [artist]Miho Tomoi [original novel]Charlotte Lamb | [Publisher]Harlequin |
| 2018/9/25 | Betrothed for the Baby | [artist]Miyako Fujiomi [original novel]Kathie Denosky | [Publisher]Harlequin |
| 2018/9/28 | The Mediterranean Prince's Captive Virgin The Mediterranean Princes | [artist]Toko Naose [original novel]Robyn Donald | [Publisher]Harlequin |
Yaoi
| Release Date | Title | Author | Publisher |
| --- | --- | --- | --- |
| 2018/9/21 | My Fickle Jaguar (12) | [author]Unohana | [publisher]JULIAN PUBLISHING |
| 2018/9/21 | If You're Gonna Plow, Go Deep. (3) | [author]ri-ru- | [publisher]SHU-CREAM |
| 2018/9/25 | Love from the Core (4) | [author]Torime | [publisher]SHU-CREAM POP |
| 2018/9/25 | A Lonely God's Very Divine Merriment: Continued | [author]Gogatsu | [publisher]JULIAN PUBLISHING |
| 2018/9/25 | Bossy Bottoms on Top! 2 (6) | [author]Yahiro Kaji | [publisher]SHU-CREAM POP |
| 2018/9/28 | Ruby Star in the Polar Night (5) | [author]Ichigo Satou | [publisher]DeNIMO |
| 2018/9/28 | Stuck Together for 365 Days -We're a Match!- (3) | [author]Niiya Kuroneko | [publisher]futurecomics |
| 2018/9/28 | The Manga Artist's Pen and the Company Ink (2) | [author]Natsume Kumoi | [publisher]SHU-CREAM POP |
| 2018/9/28 | If You're Gonna Plow, Go Deep. (4) | [author]ri-ru- | [publisher]SHU-CREAM |
| 2018/9/28 | How Can I Find Love When I've Still Got My V-Card!? [Plus Renta!-Only Bonus] | [author]Papiko Yamada | [publisher]HOUBUNSHA Co.,Ltd |
| 2018/10/2 | From the Front-Line Base with Love (20) | [author]Ichigo Satou | [publisher]DeNIMO |
Shojo
| Release Date | Title | Author | Publisher |
| --- | --- | --- | --- |
| 2018/9/21 | 15 Years Old: Starting Today We'll Be Living Together (35) | [author]Aco Momota , uroco | [publisher]COMIC ISHIN |
Seinen
| Release Date | Title | Author | Publisher |
| --- | --- | --- | --- |
| 2018/9/21 | See You in Your Dreams (4) | [author]James Hotate | [publisher]Shonengahosha |
| 2018/9/25 | Tawaman (10) | [author]Pon Takahanada | [publisher]Shonengahosha |
| 2018/9/28 | Living Under The Same Roof As an Angel And a Demon And... -How I Was Turned Into a Sex Slave- | [author]Sabiko [story]Nanayuki | [publisher]macaronRINX |
| 2018/9/28 | Youth on Air (5) | [author]Pon Takahanada | [publisher]Shonengahosha |
| 2018/10/2 | Drip Drop into Pure Romance (1) | [author]Neneko Kobato | [publisher]Shonengahosha |
| 2018/10/9 | Drip Drop into Pure Romance (2) | [author]Neneko Kobato | [publisher]Shonengahosha |