Their first meeting was shocking...
But as time goes by, a love starts to grow between them.
Sakura, a normal girl, is suddenly, forcibly taken to a foreign country surrounded by desert. She was taken hostage to convince her father, a famous doctor, to perform surgery. Sakura initially trembles in fear and despair, but she's touched by the kindness Far, the abductors' leader, shows her and she begins to gradually open her heart. A love like a storm begins...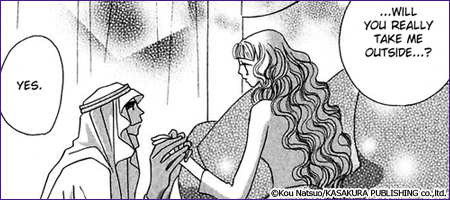 "Sakura, I swear I don't mean you any harm."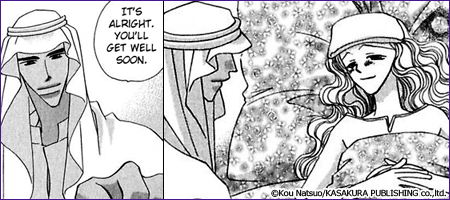 "Being ill feels lonely, doesn't it? I'm here with you."
"Don't... Say no more... If you go any further... There'll be no going back..."
"I'll abandon my home country and my normal life...
And wish to be here forever..."

Finally, they get together, but a sad fate awaits...


Vol. 2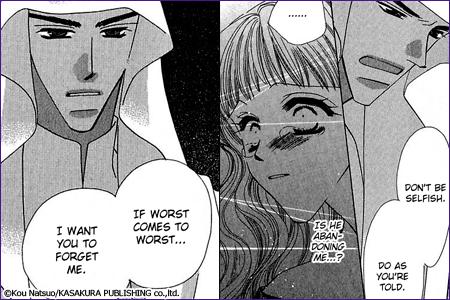 Sakura and Far, the prince of a faraway country in the desert, fell in love despite their different social positions. They continue their romance in Japan. Then suddenly, Far has to return to his country...
Vol. 3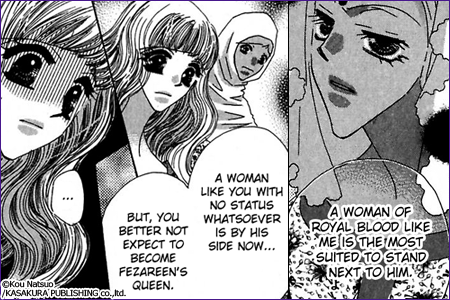 Despite their palpable differences, Sakura continues her relationship with Far. She thought that as long as they were together they could overcome any obstacle. However, sometimes fate deals a cruel hand...