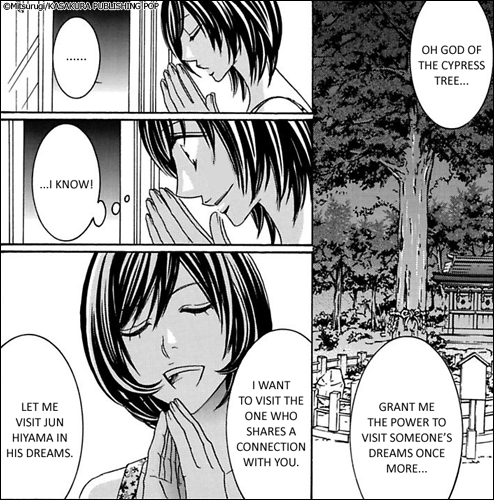 When Kaede awakes, she's in a room that she's never seen before. Looking around, she sees Jun... and realizes that she's actually in his dream!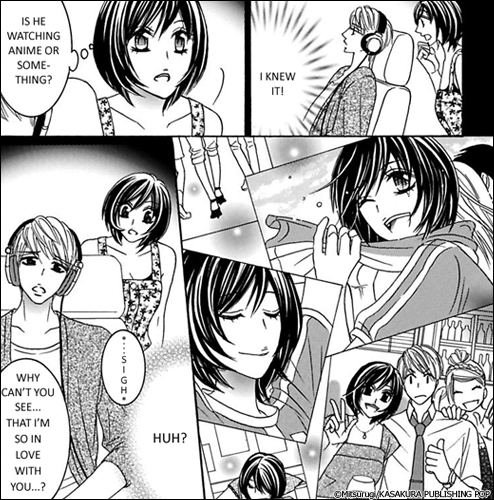 Is it possible that Jun likes her!? Shocked, Kaede trips and falls on the bed, alerting Jun to her presence. Thinking that she's just part of his dream, Jun suddenly tells her how he really feels!
This manga is chock-full of love, laughs, and a whole lot of "fantasy"!!

Kaede was raised in a shrine, in which there is a sacred tree. A god resides within that tree and bestows upon her a mysterious power;

The ability to enter people's dreams!

One evening, as a joke, Kaede asks to enter the dreams of her friend and colleague, Jun…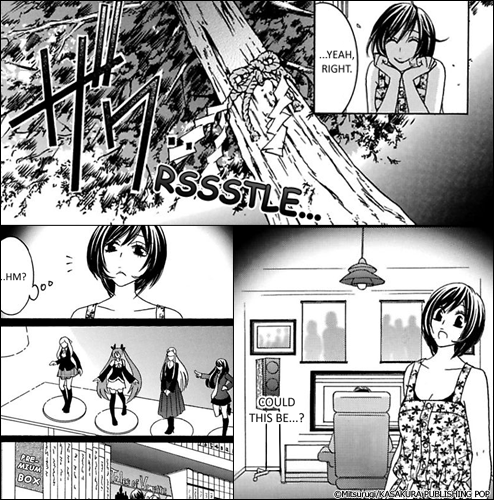 She takes a peek at what Jun's dreaming about and sees photos of herself... Which is when Jun murmurs, "Why can't you see... that I'm so in love with you...?"