The Doctor Who's an Expert in Female Anatomy, but Knows Nothing about Women...
This manga is an incredibly funny romantic comedy. The main character, Makoto, is a weak-willed twenty-something aspiring comic book artist. After a one-night stand she starts getting worried that she might be pregnant and decides to go to the gynecologist. There she meets Dr. Kenmochi, who happens to be very attractive, but is unfortunately a bit of an asshole.

Despite this, Makoto immediately falls for him, and the doctor - although he might not want to admit it - finds himself falling for her, too. However, he's not the only one who's keen on Makoto; she has several other prospective suitors. Will she and the doctor get together in the end? Or will one of her other admirers steal her away?

As mentioned above, this manga is REALLY funny; I mean REALLY. I'm not usually a fan of romantic comedies, but this one had me hooked from the first few pages. The two main characters were particularly entertaining. I love the way that the doctor is obviously infatuated with Makoto, but refuses to admit it. At the same time, however, he's determined not to let anyone else have her. The picture below is something the doctor shouts out when he sees Makoto with another man.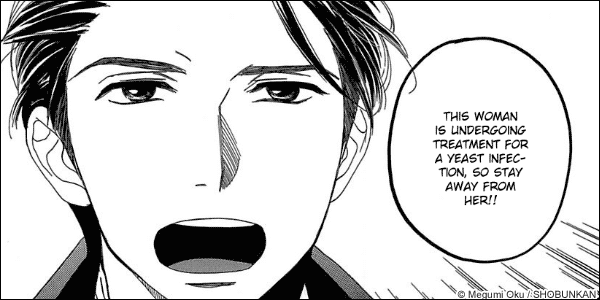 >>
The other thing that really stands out is the art. It manages to be pretty, but cute and full of character at the same time. Additionally, all the characters look unique, and have lots of different outfits. You really get the sense that the artist put a lot of effort into the character design.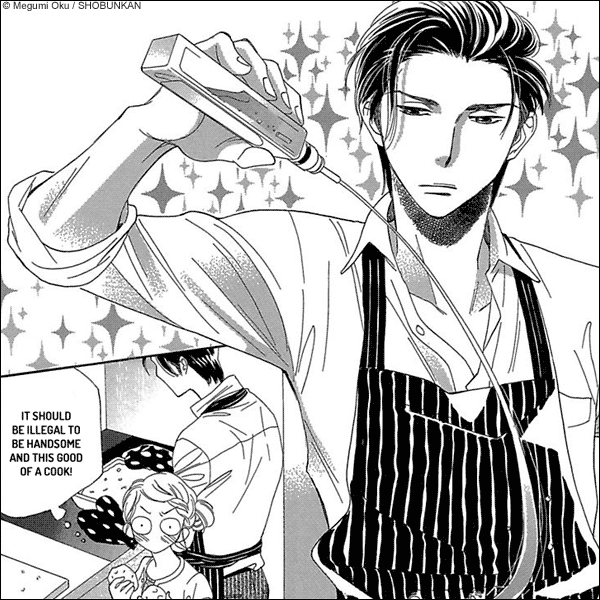 >>
Characters
Below is a description of the recurring characters in "Just Listen to What I Say", including all the guys that are after Makoto.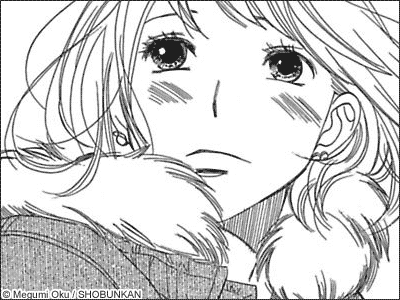 Makoto Yasaka
The main character of this story. She works as an editor for a manga publisher, and her dream is to one day be a manga artist herself. She's a little lacking in the self-restraint department when it comes to men, and as a result has had numerous one-night stands. It's after one such liaison that Makoto, worried she might be pregnant, visits the gynecologist where she meets the doctor.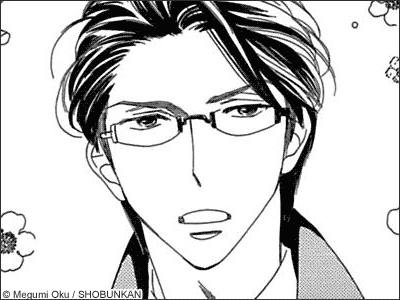 Hibiki Kenmochi
The handsome gynecologist that is unfortunately nowhere near as charming as he looks. His abrasive personality makes it difficult for him to get on with others, and he often puts his foot in his mouth. However, he's not all bad. He can be surprisingly considerate about the smallest of things, and seems to care a lot about his sister (who appears in the second volume).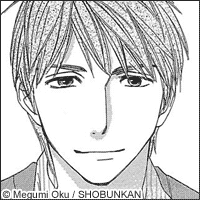 Naoto Seki
Works at the same company as Makoto. He seems like a typical player and a real jerk at first, but after Makoto's complete disinterest in him, he finds himself growing to actually like her, and shows her that he's more caring and sophisticated than he first appeared.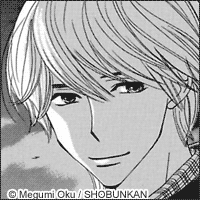 Mitsuharu
Is one of the nude models at the life-drawing class that Makoto attends (to improve her drawing skills, of course!). Makoto saves him from all the hungrily-staring old women by draping a sheet over him. Afterwards he thanks her and offers to model for her in private.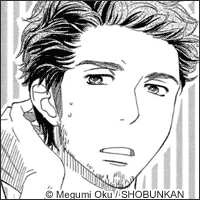 Takashi Umehara (Ume)
Has been friends with Makoto since high school, and has been infatuated with her the whole time. Unfortunately poor old Ume seems to be well and truly friend-zoned, and it doesn't look like he has much of a chance with Makoto. But you never know...
User Reviews
Here's what our users thought:
heyyyjude
What a lucky girl. 4 guys are into her. 1) the doctor -- he seriously does not understand other women's feelings or his own. he comes off thoughtless and rude. It's kind of funny seeing his normal cool expressionless
neha200
Love love love it! The ending of volume 2 was totally unexpected and I can't say I'm happy with what it's hinting at. HOWEVER, man is this girl lucky; she has a hot sadististic doctor with an adorable conscience
cpbiart
Loved this story! The MCs are both hot messes in the beginning. Makoto doesn't respect her heart or body and the doctor doesn't understand how to treat women. Through some hilarious moments,
Read Now