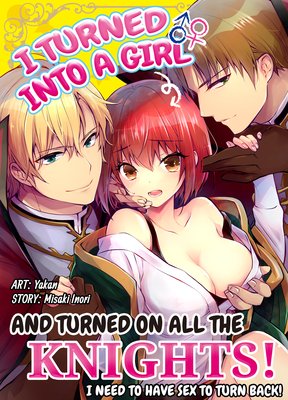 The hit gender-swap yaoi novel is now a comic! To return to manhood, he has to xxxxx with another guy!?
Alto, a novice librarian, is cursed to turn into a woman. To turn back into a man, he has to have xxx with men! Alto confesses his problem to the handsome bad-boy knight Sir Lloyd, who's only too happy to "help him out." Alto shouldn't be enjoying this, so why does it feel so good!? And then there's Sir Lune, the well-mannered knight-in-shining-armor Alto has always admired, who's worried about Alto, too... Enjoy this one-of-a-kind story full of gender-swap xxx, boys loving boys, and a love triangle involving two handsome knights!
This work contains both straight and gay themes.