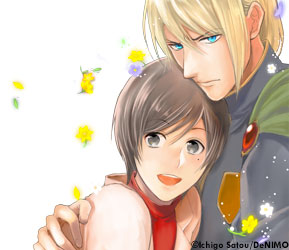 FROM THE FRONT-LINE BASE WITH LOVE
NOTE: This is a preview. Please read the art from right to left.
This is Caesar, he's the second-in-command here.
I just can't get along with this Caesar guy...
Wait. So who's taking over your post...?
A-a-are you serious!?
This is the end of the preview. Click here to carry on reading.