Japan's birthrate is declining. Not enough people are getting married. So, the government have come up with a plan... Citizens will be selected at random and can choose a partner... using a human vending-machine ★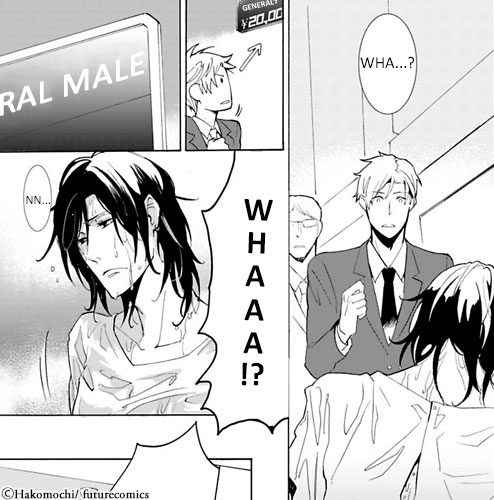 Tastumi (the soaking-wet man) accepts the situation easily, and as there are no refunds once the machine has been spun, there's not much that Hiroyuki can do... No matter how much he complains.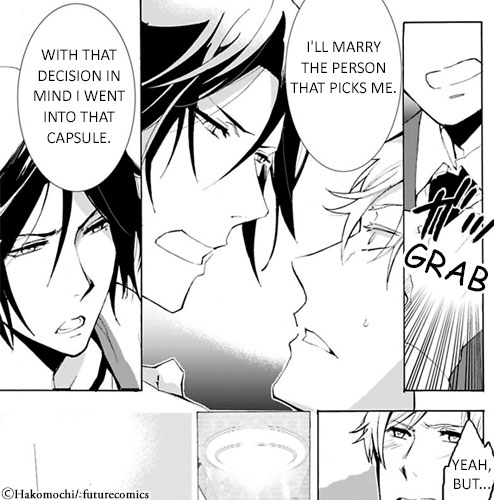 How can two men fall in love!? Yes, Hiroyuki likes Tatsumi, but not like that!
Tatsumi, on the other hand... He'll try anything to win Hiroyuki over, and his attempts at seduction just might be starting to work...

Maybe getting a capsule boyfriend wasn't such a bad thing after all!

Hiroyuki was selected to use this machine, but his dreams of a dripping-wet wife were quashed when he got a soaking-wet man instead! In his haste, he'd seen the price, seen 'general', and ended up spinning the male machine by mistake!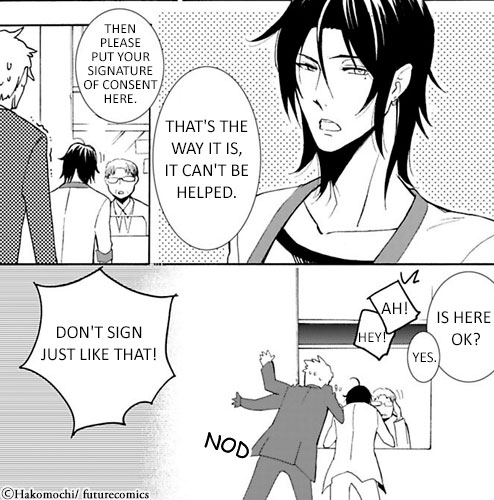 The law states that not only must the two get married, they must have a baby within one year. Tatsumi is willing to fulfil his role, despite the fact that his partner is a man, but Hiroyuki is far more hesitant.