You will receive New Release Notifications for this item.
This item has been added to your Wish List.
When the latest volume of an item that you have rented and/or added to your Wish List is available, you will receive a New Release Notification.
NOTE: If you do not wish to receive New Release Notifications, you can change your settings here.

Unexpected Love Serendipity
View

_

Series

_

▾
Souteigai Love Serendipity
Story :
Shimizu is tricked by his colleague, the flashy Karasuma, into going to what he thought was a party for old classmates, but turns out to be a mixer with man-hungry women. In an attempt to escape, Shimizu lies and says he's gay and kisses Karasuma in front of everyone. Even after leaving the bar, the women continue to stalk the two, so they run into a nearby hotel! Drunk and swayed by the mood of the hotel, Karasuma, ever curious, says, "Let's do it! Just the tip!" Shimizu reluctantly agrees, so long as he's on top. At first Karasuma complains that it doesn't feel good, but gradually he begins moaning with pleasure, and Shimizu even starts to think he looks cute...!
Unexpected Love Serendipity
At a mixer with man-hungry women, fearful that he might get hunted, Shimizu lies, saying he's gay, and then kisses his colleague, Karasuma, in front of everyone! In order to lose the women, they run into a nearby hotel![181pages]

5
Close
Write a review
View All Reviews
Customers Who Rented This Item Also Rented
Other Titles By This Artist/Author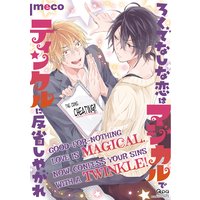 Good-For-Nothing Love Is Magical. Now, Confess Your Sins with a Twinkle! [Plus Digital-Only Bonus]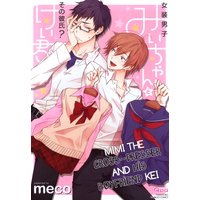 Mimi the Cross-Dresser and His Boyfriend Kei
Titles You Have Viewed Recently
You have not viewed any titles recently.
You might be interested in these.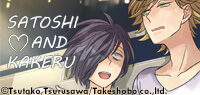 SATOSHI AND KAKERU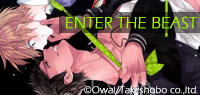 ENTER THE BEAST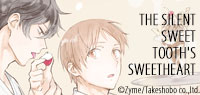 THE SILENT SWEET TOOTH'S SWEETHEART [PLUS Renta!-ONLY BONUS]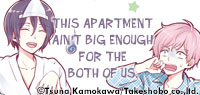 THIS APARTMENT AIN'T BIG ENOUGH FOR THE BOTH OF US.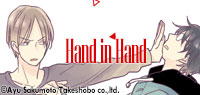 HAND IN HAND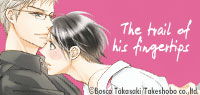 THE TRAIL OF HIS FINGERTIPS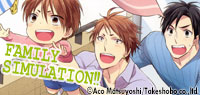 FAMILY SIMULATION!!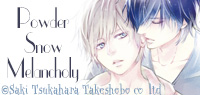 POWDER SNOW MELANCHOLY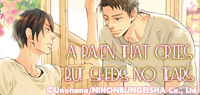 A RAVEN THAT CRIES BUT SHEDS NO TEARS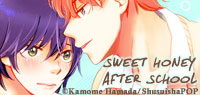 SWEET HONEY AFTER SCHOOL -THE LONER JUST GOT STUNG BY A HANDSOME BEE.-
Yaoi Manga Tomo Kurahashi's Collection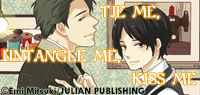 TIE ME, UNTANGLE ME, KISS ME