You will receive New Release Notifications for this item.
This item has been added to your Wish List.
When the latest volume of an item that you have rented and/or added to your Wish List is available, you will receive a New Release Notification.
NOTE: If you do not wish to receive New Release Notifications, you can change your settings here.

The Inherited Bride
View

_

Series

_

▾
Write a Review
Let us know what you think!
Vibes:
What
vibes
did you get from the list below?
Share your Vibes!
Story :
Princess Isabella was betrothed from a very young age to the king of Umarah, a desert country. Before getting married, she yearns for one last taste of freedom. She wants to go shopping, see the Eiffel Tower and do things that regular twenty-one-year-olds do... So she escapes... only to be promptly found in her beloved Paris. She has been trailed by Adham, a tall, dark-skinned man with scars and a dangerous aura. Isabella seizes a chance to evade her pursuer, and Adham relentlessly chases after her... but when he catches up to her, he steals a kiss!

(c)KAZUNA UCHIDA/MAISEY YATES
Write a Review
Be the first to write a review!
Customers Who Rented This Item Also Rented
Other Titles By This Artist/Author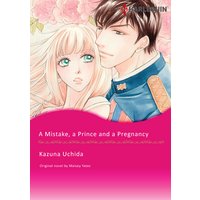 A Mistake, a Prince and a Pregnancy
Titles You Have Viewed Recently
You have not viewed any titles recently.
You might be interested in these.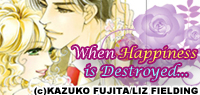 Harlequin - When happiness is destroyed...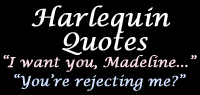 Harlequin Quotes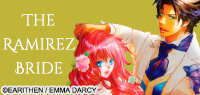 The Ramirez Bride
Harlequin - Forceful Heroes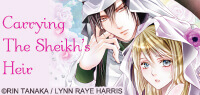 CARRYING THE SHEIKH'S HEIR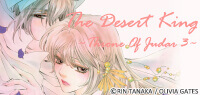 The Desert King Throne Of Judar 3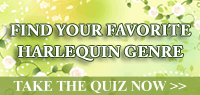 Find Your Favorite Harlequin Genre!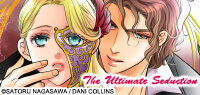 The Ultimate Seduction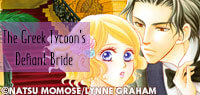 The Greek Tycoon's Defiant Bride The Rich, the Ruthless and the Really Handsome II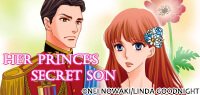 HER PRINCE'S SECRET SON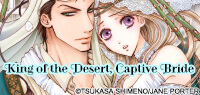 KING OF THE DESERT, CAPTIVE BRIDE Desert Kings 2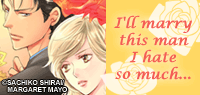 THE TWELVE-MONTH MARRIAGE DEAL