You will receive New Release Notifications for this item.
This item has been added to your Wish List.
When the latest volume of an item that you have rented and/or added to your Wish List is available, you will receive a New Release Notification.
NOTE: If you do not wish to receive New Release Notifications, you can change your settings here.

24-Hour Kiss
( Current vol 2 )
View

_

Series

_

▾
24 Jikan Ochinai Kiss
Write a Review
Let us know what you think!
Story :
A scandalous office romance about a cool young designer and a moderately annoying businessman! At this cosmetics company, the entire design division shares a common problem, and that problem is Takumi Tokura. A manager with a history in sales and a penchant for sports festivals and living the dream, Mr. Tokura unknowingly pushes impossible tasks on the design team while spewing idealisms at company parties... In reaction, Ryo Takizawa falls deeper and deeper into a quiet rage. That anger comes to a head after the party when Mr. Tokura announces a mandatory trip to a brothel for all the male employees. Ryo stubbornly tries to go home, but his superior tries to act like a life coach and yells that "sex is important!" This situation leads to a surprising twist! "If you're so insistent, please teach me." This superior and his subordinate mix together like oil and water, but neither can go back once they open the door to new pleasures...!
Ryo is forced to attend a company going-away party by his boss, Mr. Tokura. After being dragged to an after-party, he opens up to Mr. Tokura about his private life.[28pages]
24-Hour Kiss (2)

After spending the night together, Ryo and Mr. Tokura end up on a sudden business trip together in the same hotel room.[31pages]
Write a Review
Be the first to write a review!
Customers Who Rented This Item Also Rented
Titles You Have Viewed Recently
You have not viewed any titles recently.
You might be interested in these.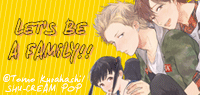 LET'S BE A FAMILY!!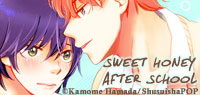 SWEET HONEY AFTER SCHOOL -THE LONER JUST GOT STUNG BY A HANDSOME BEE.-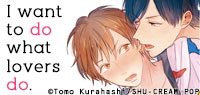 I want to do what lovers do.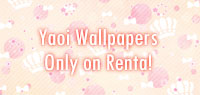 Yaoi Wallpapers Only on Renta!
Yaoi Manga Tomo Kurahashi's Collection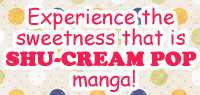 Yaoi SHU-CREAM POP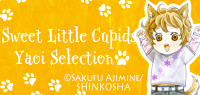 Yaoi Cute Little Cupids Selection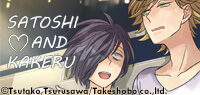 SATOSHI AND KAKERU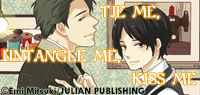 TIE ME, UNTANGLE ME, KISS ME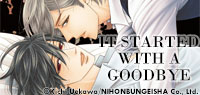 IT STARTED WITH A GOODBYE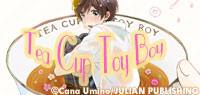 TEA CUP TOY BOY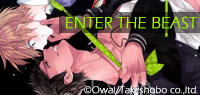 ENTER THE BEAST