You will receive New Release Notifications for this item.
This item has been added to your Wish List.
When the latest volume of an item that you have rented and/or added to your Wish List is available, you will receive a New Release Notification.
NOTE: If you do not wish to receive New Release Notifications, you can change your settings here.

Hammered and Pounded [Plus Renta!-Only Bonus]
View

_

Series

_

▾
Gachi Iki Chouhatsu Night
Story :
Matsui's the top dog in Sales who's so handsome he turns the heads of men and women alike. Kensuke, on the other hand, is a happy-go-lucky guy from Planning and Development who gets dumped by girls for being too forward about his desires. Everyone at work sees these two complete opposites as good buddies from the group of four that always seem to hang out together...In reality, Kensuke would rather avoid Matsui who, deep down, makes him feel insecure! As life would have it, Kensuke finds himself having to drink alone with Matsui...! In addition to this author's debut work, the other stories included invlove a boxer who gets aroused by a look, a very needy cousin who used to be in a gang, and a middle manager who gets punished for his team member being naughty... along with many more buff guys! Enjoy the 25 pages of previously unpublished content!!!
Includes a bonus page exclusive to Renta!
Hammered and Pounded [Plus Renta!-Only Bonus]
Kensuke from Planning and Development finds himself drinking alone with the hot top dog from Sales! One thing leads to another, and they decide to have a contest to see who can make the other one come faster...![214pages]

5
Close
Write a review
View All Reviews
Customers Who Rented This Item Also Rented
Other Titles By This Artist/Author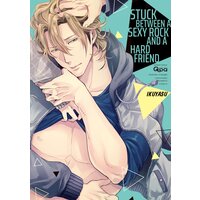 Stuck Between a Sexy Rock and a Hard Friend [Plus Renta!-Only Bonus]
Titles You Have Viewed Recently
You have not viewed any titles recently.
You might be interested in these.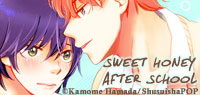 SWEET HONEY AFTER SCHOOL -THE LONER JUST GOT STUNG BY A HANDSOME BEE.-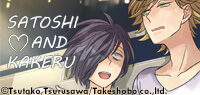 SATOSHI AND KAKERU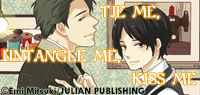 TIE ME, UNTANGLE ME, KISS ME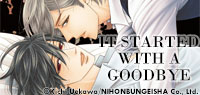 IT STARTED WITH A GOODBYE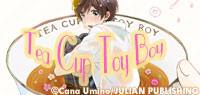 TEA CUP TOY BOY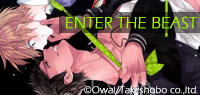 ENTER THE BEAST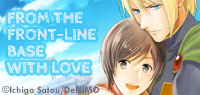 FROM THE FRONT-LINE BASE WITH LOVE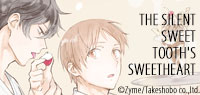 THE SILENT SWEET TOOTH'S SWEETHEART [PLUS Renta!-ONLY BONUS]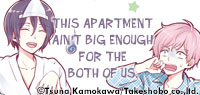 THIS APARTMENT AIN'T BIG ENOUGH FOR THE BOTH OF US.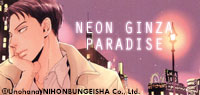 Fujoshi Fangirl Party 03 : NEON GINZA PARADISE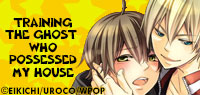 Training the Ghost who Possessed my House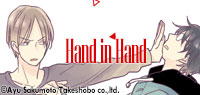 HAND IN HAND