You will receive New Release Notifications for this item.
This item has been added to your Wish List.
When the latest volume of an item that you have rented and/or added to your Wish List is available, you will receive a New Release Notification.
NOTE: If you do not wish to receive New Release Notifications, you can change your settings here.

My Beloved North Star [Plus Digital-Only Bonus]
View

_

Series

_

▾
Navigatoria ni Koi
Vibes:
What
vibes
did you get from the list below?
Share your Vibes!
Story :
Kei, a hot transfer student from the U.S., mistakes Yuri for a girl. Even when he realizes Yuri's a guy, he won't stop making passes at him! Yuri's always had a complex about his cute name and appearance, and Kei keeps pushing Yuri's buttons from day one at school! Kei's weirdly attached to Yuri. He's way too touchy-feely, and on top of that, he loves to call Yuri "cute"...! One day, they're alone together in the library, and Kei can't resist making a move...! "I've never been with a guy, either... Wanna try it?" A handsome, half-Japanese playboy from the U.S. meets a cute-but-ballsy Japanese high-school boy. One just can't seem to say no to the other. A bewildering yet oh-so-sweet teen romance!
Includes four digital-only pages.
My Beloved North Star [Plus Digital-Only Bonus]
A hot, half-Japanese high schooler from the U.S. and his kind, no-nonsense Japanese classmate. Will the stars align on their love story? Two teens finding sweet romance under the North Star.[236pages]

4
Close
Write a review
View All Reviews
Customers Who Rented This Item Also Rented
Other Titles By This Artist/Author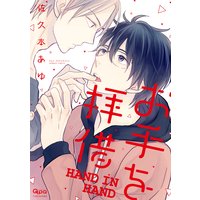 Hand in Hand
Titles You Have Viewed Recently
You have not viewed any titles recently.
You might be interested in these.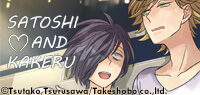 SATOSHI AND KAKERU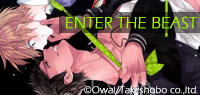 ENTER THE BEAST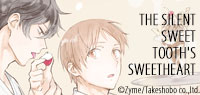 THE SILENT SWEET TOOTH'S SWEETHEART [PLUS Renta!-ONLY BONUS]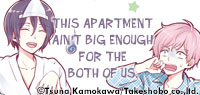 THIS APARTMENT AIN'T BIG ENOUGH FOR THE BOTH OF US.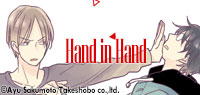 HAND IN HAND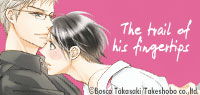 THE TRAIL OF HIS FINGERTIPS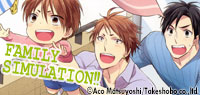 FAMILY SIMULATION!!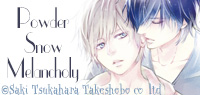 POWDER SNOW MELANCHOLY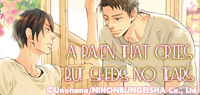 A RAVEN THAT CRIES BUT SHEDS NO TEARS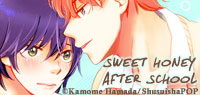 SWEET HONEY AFTER SCHOOL -THE LONER JUST GOT STUNG BY A HANDSOME BEE.-
Yaoi Manga Tomo Kurahashi's Collection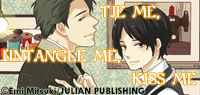 TIE ME, UNTANGLE ME, KISS ME