A Marriage on Paper

Take a Peek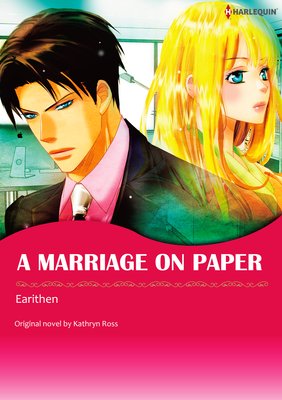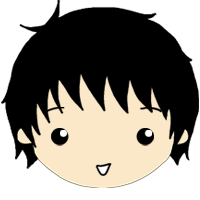 I picked up this volume drawn in by the promise of another great story illustrated by one of the most popular manga artists on Renta!, and I wasn't disappointed! The familiar sharp and clean art helps tell a real roller-coaster of a story that plays on some well-known clich?s, but still manages to make them seem fresh. Alicia is Dex's secretary and her boss is, well, dreamy to say the least. He's a very intelligent and handsome genius programmer with a bright future ahead of him. Unfortunately, he also can't let go of a traumatic loss from his past that prevents him from truly falling in love... or so he believes. To stir things up even more, his attractive business partner, Maddie, seems to be interested in a romantic relationship and she's clearly hostile towards Alicia. On top of that, Alicia's childhood friend Peter offers her a job in Australia... but the biggest bomb just waiting to drop is the fact that Alicia is pregnant with Dex's baby! Believe it or not, but this is just the beginning, and you're sure to be kept on the edge of your seat the entire time! You should definitely give this story a try.
READ THIS TITLE >
The Billionaire Boss's Secretary Bride

Take a Peek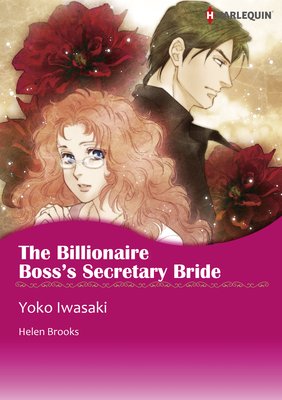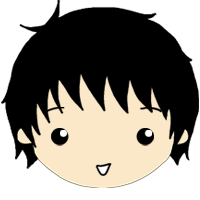 READ THIS TITLE >
The Sultan's Harem Bride

Take a Peek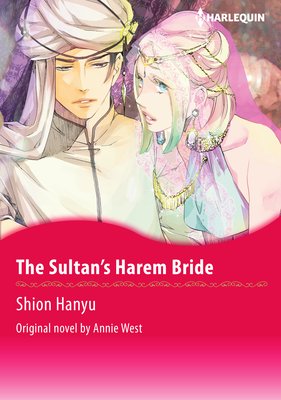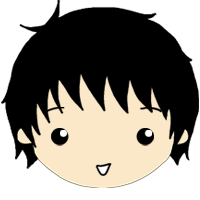 We definitely shouldn't judge a book by its cover, but who wouldn't be captivated by such gorgeous art!? The ethereal lines and color scheme looked so lovely, I just couldn't look away. This manga features quite a typical sheikh setting, but the couple definitely stands out and carries the story. Jacqui is a journalist-turned-writer who gets invited to write a feature on the king's harem by his grandmother. However, King Asim doesn't take too kindly to her strong personality and they definitely get off on the wrong foot. It also turns out that Jacqui used to work with Asim's cousin Imran and they were together at the time of his death... There are many unresolved issues and old scars that will stand in the way of their love, but watching them get there is a treat! If you enjoy beautiful and rich art as well as a good dose of drama and an exotic setting, you can't miss out on this one!
READ THIS TITLE >
Wanted!

Take a Peek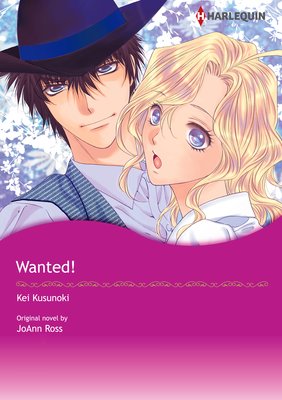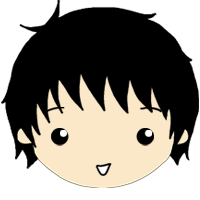 When this cowboy gets shot and wakes up 100 years in the future, of course the first person he'd see is a woman who looks exactly like his wife. Struggling to come to grips with the situation he's found himself in, Rory discovers he's not the only one who got caught up in this time-traveling twist of fate! Along with Jessica, he recognizes the face of the man who shot him and burned his wife to death 100 years in the past. And it looks like this guy just got his memory back, too! This was a very interesting read, full of fantasy, romance, and a climactic gunfight or two!
READ THIS TITLE >
Back in the Marriage Bed

Take a Peek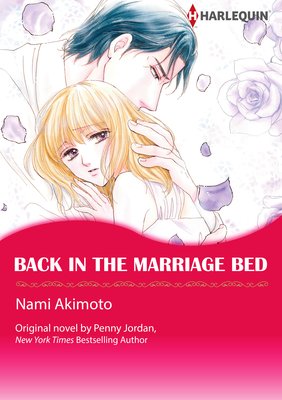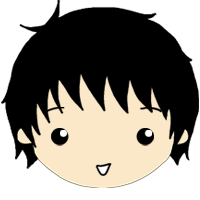 READ THIS TITLE >
A Lover's Kiss

Take a Peek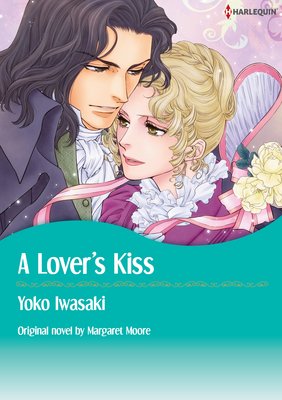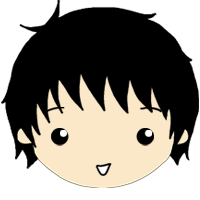 What a cute story set in historical Paris and London, where our French heroine, Juliette, rescues an Englishman from near death. Sir Drury saw her as an angel rescuing his life, but when he awoke and came to his senses, he was much less of a gentleman! Still, after causing Juliette a whole lot of trouble and endangering her life, he and his compatriots give her shelter (as well as some BEAUTIFUL dresses) and Juliette somehow ends up pretending to be engaged to Sir Drury. They bicker as much as they kiss, but watching them both develop feelings for each other made this a sweet love story that I'll be reading again soon!
READ THIS TITLE >
Jenni Finds a Father

Take a Peek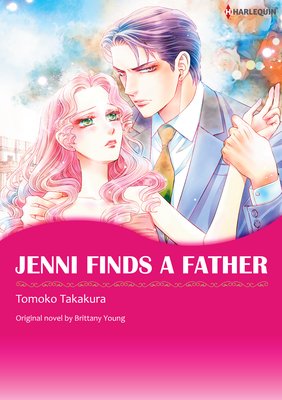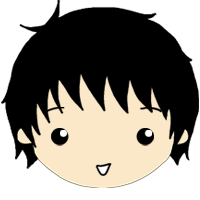 READ THIS TITLE >
A FATHER'S SECRET

Take a Peek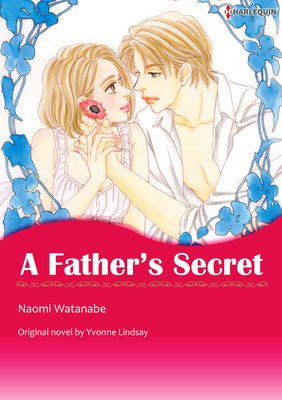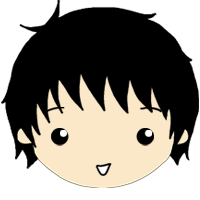 Don't let the cheery-looking cover fool you! What starts off as a simple story of misunderstandings and miscommunication turns into quite a dark and complicated tale of overcoming one's past and atonement. Both protagonists are deeply wounded by personal tragedies- Sam has lost his wife and Erin her husband. Erin's only happiness is her baby son, Riley, born with the help of fertility treatment. However, it turns out that Sam and his wife also tried the treatment, and due to a mix-up, it's highly possible that Sam is Riley's biological father. Believe it or not, but this is just the start of this rollercoaster ride! Erin and Sam aren't your typical Harlequin couple- things will get ugly on more than one occasion, and severe trauma doesn't just disappear without destroying things in the process. If you're looking for a more realistic, thought-provoking romance manga, you should definitely check it out!
READ THIS TITLE >
BILLIONAIRE'S MARRIAGE BARGAIN

Take a Peek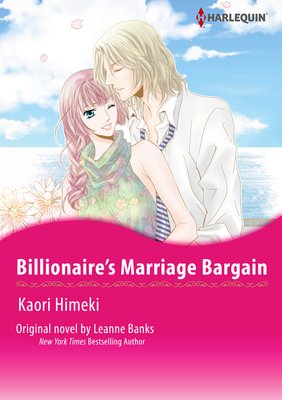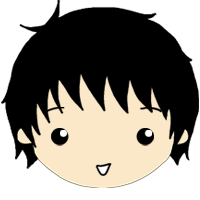 Mallory is such a free-spirited girl, and that made this a really romantic read for me. Turning down marriage partners left and right from her over-protective and wealthy father, she really tried to stand up on her own two feet and take a stand. Alex shows up as the guy she met at a party where she drank way too much and made a very regrettable first impression, to say the least. Not that she cares! Sort of... He tries so hard to make her fall for him, and ends up falling for her instead. With dramatic plot twists and interesting backstory, this is one romance story you'll enjoy from start to finish!
READ THIS TITLE >
JUST SAY YES!

Take a Peek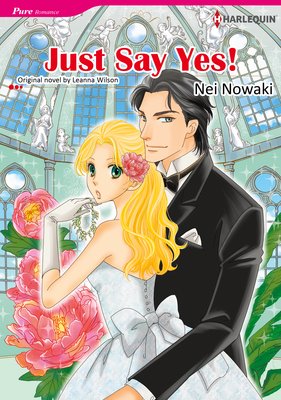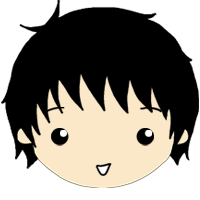 READ THIS TITLE >
Emergency Marriage

Take a Peek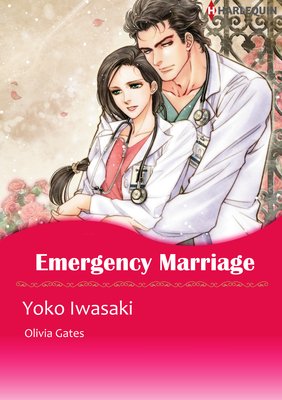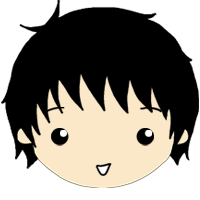 READ THIS TITLE >
THRILL ME

Take a Peek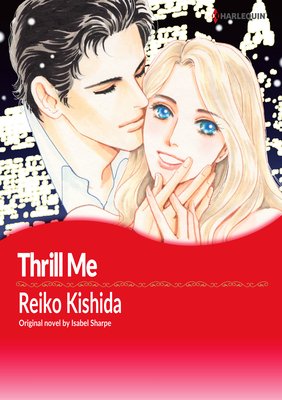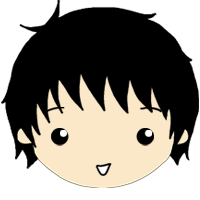 "Thrill me" is a rather unusual spin on the Cinderella story, with a heroine who bravely sets out to meet her prince and change her life once and for all. When May's boyfriend calls her boring and predictable right before their break-up, she really takes those words to heart and is desperate to undergo a complete metamorphosis. She travels all the way to the neon-lit New York to spend a few passionate nights with a man she'd met by chance, but it turns out that the supposed prince charming is just a sham. What awaits instead is another chance with Beck, a handsome novelist suffering from writer's block... This story is really progressive when it comes to discussing sexual freedom and never criticizes the protagonist's choices and desire to find passion anew. May and Beck start off with a physical attraction but the spark between them runs deeper than they expected. It's a very refreshing and realistic story that will make you believe in second chances and turning your life around. Highly recommended!
READ THIS TITLE >
TALL, DARK AND TEXAN

Take a Peek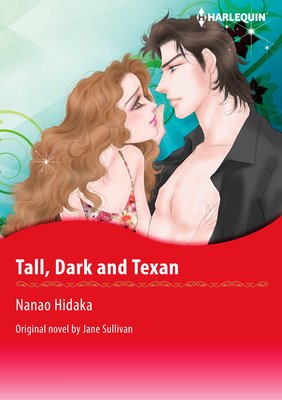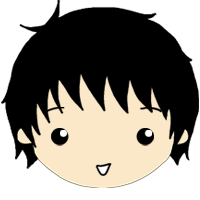 Cute? Sweet? Romantic? I'm sold! Things got off to a rough start for Wendy, when a bounty hunter named Wolfe literally picked her up off the streets in Dallas during the middle of a snowstorm. Wendy's big dream was to make it in Hollywood, but somehow she found herself stranded in Texas, car stolen, no money, and ready to give up hope. Even though Wolfe gave her a place to stay for the night, she almost got kicked back out into the freezing cold weather because she mistakenly assumed he was some kind of murderer or criminal. (You can tell she's from out of town when she assumes a guy with a gun in Texas is a bad guy.) Although she was hasty to make judgments in the beginning, Wendy did her best to make things right and start over again. She helped Wolfe out on a job to earn a little cash, and then immediately started saving up money, never losing focus on her dream. Her hard enthusiasm and positive attitude were infectious, and I loved watching the tough but gentle (and surprisingly shy) bounty hunter open up his heart to her. When Wendy finally had the money in her hands that would get her to a Hollywood audition, seeing how each of them dealt with the fact she'd be leaving Texas to follow her dreams made this story a really memorable one for me.
READ THIS TITLE >
A SENSIBLE WIFE

Take a Peek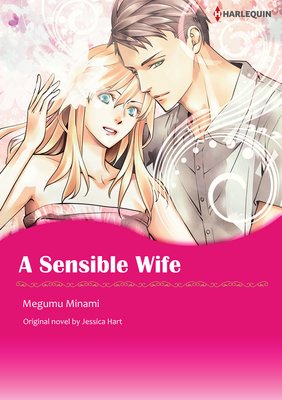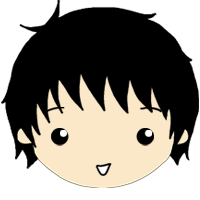 I think I might have mentioned before how arranged marriages and pretend lovers are some of my favorite tropes. When I saw this manga with its gorgeous art and a storyline that promised to deliver several of my favorites all at once, I was really excited! I thoroughly enjoyed how the author played with the clichés and made them feel fresh and interesting by adding small twists and introducing characters that you can't help but root for! Fate brings Deborah and Gil together in a typical yet sweet meet-cute moment and he offers to help her out if she agrees to pretend to be his wife for three months. It's only because he wants to ward off the advances of his colleague's wife, and since his actual fiancée refuses to come to Indonesia where he's working on a project. Deborah reluctantly agrees and although she knows she shouldn't let herself fall for a man who's already engaged, she can't help but think about him every moment of the day. Gil seems uninterested at first, but could it be just a facade...? I can't reveal much else without spoiling the story, but I guarantee that you will find a few surprises along the way! Gil, with his seemingly calm and collected behavior, hides a lot more than he lets on, and Deborah is more than just a bright and carefree girl. The way they complement each other is really heart-warming! Be sure to check it out!
READ THIS TITLE >
A SECRET BIRTHRIGHT

Take a Peek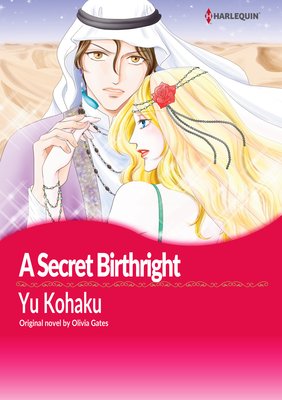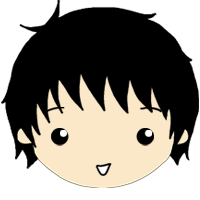 I've been really into reading stories that feature sheikhs and star-crossed lovers meeting in the desert, but this title turned out to be a little different from what I expected. It was a pleasant change though! Gwen, the heroine of the story, first pursues our handsome protagonist Fareed to get him to operate on her sick son. For some reason, she's dreading meeting him but he's the only one in the world who can save her child's life. Meanwhile Fareed is looking for the wife and child of his late brother, both of whom disappeared after the fatal accident. To be honest, the plot twist isn't exactly impossible to anticipate, but I bet you will only guess half of it! The story still managed to catch me by surprise. What I liked the most was the interaction between the main couple - they had a very sweet and supportive relationship and both respected and adored each other. Gwen was feeling guilty because she was unable to confess the truth to the man she loved and she was dreading the inevitable fallout... however things ended up going in yet another direction! I recommend this title if you want a quick romantic read that will tug on your heartstrings just right!
READ THIS TITLE >
DEFIANT IN THE DESERT

Take a Peek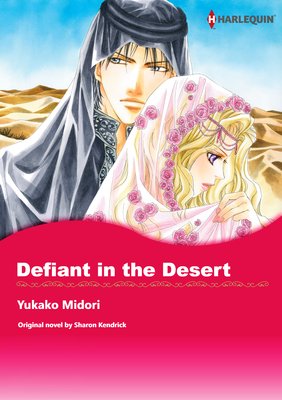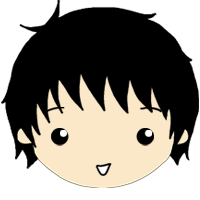 I started reading this story expecting it to be a regular "forbidden" romance that we so often see - where the obstacles turn out not to be so serious and the main couple's love isn't actually all that forbidden. I was pleasantly surprised to see that there was a real conflict here and they both had good reasons to feel extremely guilty. Sarah grew up in the desert and had been engaged to a prince from a neighboring country. Her longtime playmate and friend, Suleiman, was her fiancé's bodyguard, confidant and family. The two were definitely not supposed to feel attracted to each other but still found themselves pulled in by a mysterious force. When Sarah goes away to live a completely "Western" life in England, Suleiman appears before her to bring her back to her duty and finalize the political marriage that stands in the way of their happiness. Sarah has a hard time giving up on the love she still feels for him, while Suleiman is torn apart by a sense of betrayal. There are no easy to choices to be made here and many things will happen to the two along the way. If you're feeling like reading something a little more serious and dark (complete with gorgeous art too!), I really recommend picking up this title!
READ THIS TITLE >
A PRICE WORTH PAYING?

Take a Peek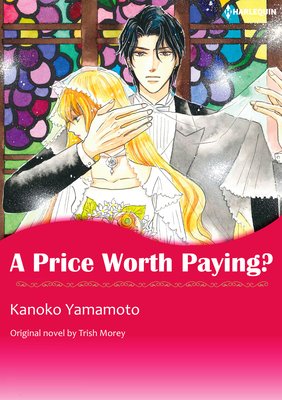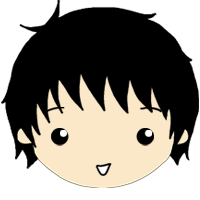 Does anyone else have a major thing for the fake marriage trope? No matter how many times I read stories where two people are forced to temporarily become a "couple", I just can't get enough! But there's only one bed in the room... what's going to happen!? In this particular story, it's the heroine who decides to make her grandfather's last months happy and peaceful by pretending that a longstanding feud between their family and the neighbors is brought to an end thanks to her marriage. But the heir to the "enemy" clan turns out to be a dangerous partner as far as fake unions go - he's handsome, charming and gentle. Understandably, Simone finds herself falling for Alesander all the while fighting the growing dread in her heart - what's the real reason for the feud that started a hundred years ago? And are Alesander's intentions really innocent? When deeply-buried secrets come to light, Simone has to make some difficult decisions... pour yourself some tea and snuggle up with this manga to find out what happens next! It is a price worth paying! (Please forgive the pun, but I just couldn't pass up this opportunity!)
READ THIS TITLE >
HOUSE OF GLASS

Take a Peek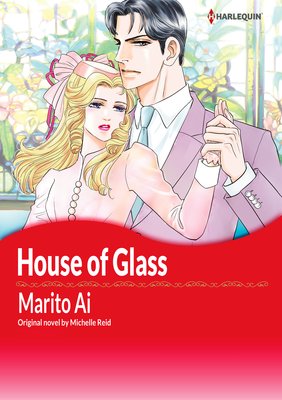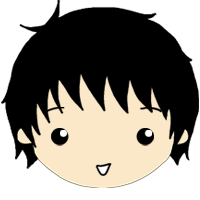 My friend actually recommended this story to me and insisted that it was unlike many others that they'd read. That was quite tempting in itself, so I had high expectations reaching for this title. And I wasn't disappointed! It's a little hard to give an accurate description without spoiling too much, but both the plot and the characters keep you interested until the very end. At a glance, it's a typical story about a misunderstanding and hateful relationship that turns into love. When Lily loses her husband in an accident, his brother comes to her rescue and the fleeting emotions they first felt years ago come back to life. However, Dane (the husband's brother) is convinced that Lily's a gold digger and deceived her husband, Daniel. Another man, a close friend of Lily's, also has a mysterious yet unshakeable position in Lily's life. Dane finds himself increasingly frustrated with the riddle-filled life his brother led as well as his undeniable attraction to Lily. And this is barely scratching the surface! If you like a little bit of suspense and thrilling plots, this story would be perfect for you. The same goes for lovers of strong heroines and beautiful art! You'll have to read until the very end to find out the truth, but it's definitely worth it!
READ THIS TITLE >
PRACTICED DECEIVER

Take a Peek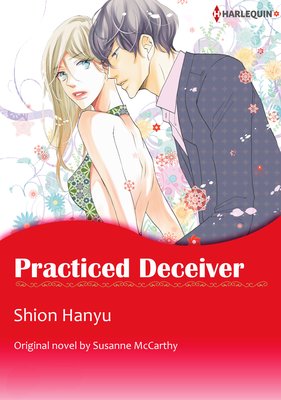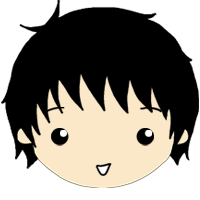 I was expecting something way more unrealistic and flashy from a tale about a top model and a famous fashion photographer, but it turned out to be a surprisingly believable and touching story of two people getting over their prejudice and past hurt to find love with each other. Alysha, a shy girl who's bored of her mundane life, dreams of becoming a fashion model and posing for a world-class photographer, Ross. When she visits his studio though, he attempts to seduce her and Alysha runs away in fear... mostly because she's afraid of how much she enjoyed their encounter. She vows to abandon her dream but in a strange twist of fate, her difficult family situation forces her to take up modelling, this time as a high-paying chore rather than a fantasy come true. She of course ends up getting reunited with Ross (he might have helped to make this coincidence happen...) and their antagonistic relationship escalates to the point where bets are being made on whether they're sleeping with each other or hating each other. Truth to be told, they seem a little unsure themselves... I really enjoyed the intense, flawed connection this couple had and got very invested in the twists and turns of the plot. This manga is definitely a page-turner with beautiful art, so you have to check it out for sure!
READ THIS TITLE >
ALESSANDRO'S PRIZE

Take a Peek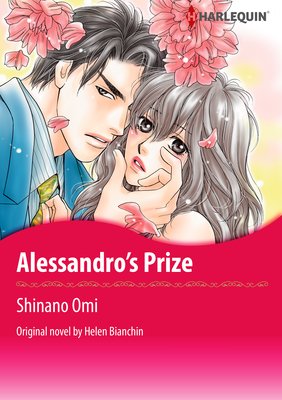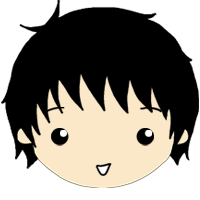 I find myself reaching for these types of stories from time to time - the ones where the broken-hearted heroine decides to turn her back on love and just when she tries to convince herself that there's no point to relationships... boom! Yes, you guessed it. A handsome guy conveniently appears to sweep her off her feet! The protagonist of this manga, Lily, catches her fiancé cheating on her and decides to start a new life in Italy, where her aunt lives. Lily's parents had passed away, her lover betrayed her... and on top of that, she's reunited with a despicable playboy, Alessandro, who tried to steal her first kiss years ago! She tries (not so) hard to remember that he's terrible and the last thing she needs after a breakup but she can't help but notice his eloquence, talent and the tender way he treats her aunt (who is also Alessandro's benefactor). Lily decides to pour everything into work but Alessandro has no plans on giving up... and just then her ex-fiancé turns up to stir the pot even more. The tension never lets up! I guess we all like to be told that life gives second chances at love and terrible experiences can all be part of destiny that leads to a magical encounter with a prince/princess of your dreams! This is a very feel-good story in the end so I recommend reading it if you're feeling a little down. Or actually, any time is a good time to read some Harlequin manga!
READ THIS TITLE >
THE VISCOUNT'S BETROTHAL

Take a Peek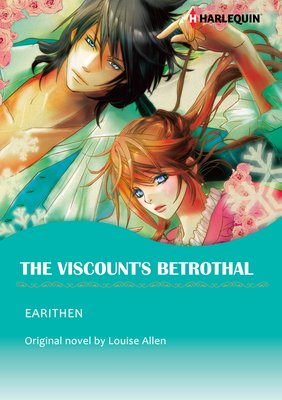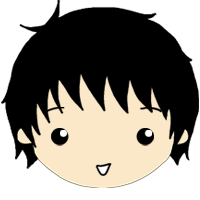 This is a very light and feel-good kind of story and although it doesn't hold many unexpected twists and turns, you really grow to like the characters and hope they become happy together. The heroine, Decima, is a self-proclaimed spinster who abandoned the very thought of marriage due to her height and age. She used to feel very insecure and never managed to impress any of her suitors. This changes when she's stranded in a closed-off mansion with a handsome viscount, Adam. They're snowed in together with their servants and Adam is charmed by Decima's cool-headed handling of unexpected accidents, her fearlessness and intelligence. She doesn't listen to him at all and it's cute how he progresses from being a little apprehensive to engaging in snowball fights with her. Their little bubble has to burst at some point though and the real world calls on them... There's some heartbreak coming but you'll be rewarded eventually! The art is extremely pretty, with crisp lines and expressive faces, and there is a fair amount of steamy displays of love! All romance lovers should find something to enjoy in this one!
READ THIS TITLE >
Ruthless Awakening

Take a Peek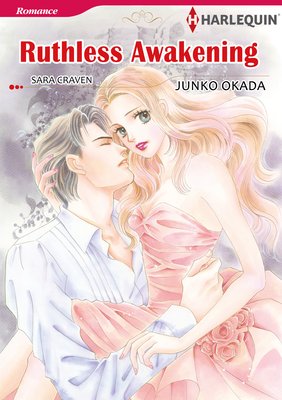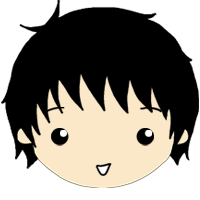 I was drawn to this manga because of the dramatic-sounding title and the equally intriguing blurb. I came for the drama and I wasn't disappointed! Relationships between characters are quite complicated and sometimes you'll need to reread the lines to make sense of what's happened and why but it's worth it in the end! The main couple has a surprisingly long history together - Diaz has hated Rhianna for years as she's the daughter of a woman his father had eloped with. He also believes her to be a cold-hearted seductress who didn't hesitate to make a move on her best friend's fiance. When Rhianna is kicked out of the mansion where she was a servant to Diaz's family, her life changes and she becomes a successful actress. She and Diaz meet again but their families' secrets are even darker than they expected and misunderstandings abound! I must admit that I loved the slightly Spanish-soap-opera-like flavor of this manga and how all the characters were hot, tortured and passionate. There was a new twist every few pages so you really won't be able to put it down once you start! I liked how Rhianna and Diaz both tried to hate each other and reason with themselves but just couldn't help being drawn to each other despite all the people and events that tried to tear them apart. I'm sure you'll enjoy this intense ride as much as I did!
READ THIS TITLE >
Mr. Valentine

Take a Peek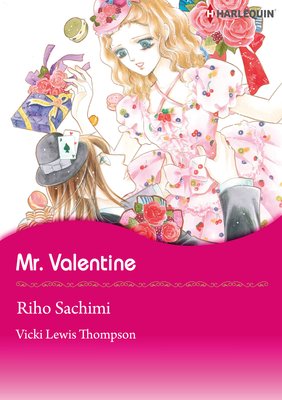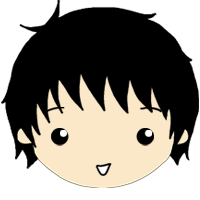 It might be way past Valentine's Day, but I can't pass up the opportunity to introduce one of my favorites. This story just overflows with love and you'll find yourself wanting to reread it over and over again. Krysta and Jack are childhood friends, and although he's been in love with her forever, he can't bring himself to tell Krysta just that. A typical Harlequin hero is always a handsome, rich and arrogant guy who tries to drag the heroine around and bend her to his will but Jack is a polar opposite of that. His appearance isn't exactly stunning, he writes sweet romance novels posing as a female author and overall he's a timid late bloomer. On the other hand, he's very gentle, earnest and faithful. He scrubs up well, too, and I bet you'll enjoy watching the change he undergoes. The heroine has both feet on the ground and she gives her all to friends and family. There's an interesting role reversal in the way it's Krysta who pulls Jack along and takes care of him. Their interactions are funny and fast-paced, and the ending is bound to warm your heart. If you're a little tired of the arrogant macho type, maybe you should change things up a bit and give this title a go!
READ THIS TITLE >
The Sheikh's Chosen Queen Desert Kings 1

Take a Peek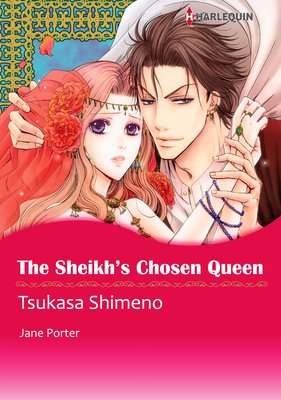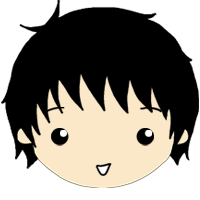 I was in the mood for a delicious sheikh story and did this one deliver! Although we shouldn't judge a book by its cover, I couldn't look away from the stunning couple and just had to know the story behind their possessive embrace. The plot does in fact revolve around a typical misunderstanding (talk to each other, people! Communication is key!) which made the main couple part ways but both Jesslyn (a kind-hearted teacher) and Sharif (a dignified sheikh with too much pride) made the story unique. I liked how they both couldn't quite forget each other but also wouldn't admit it and so they continued to dance around the subject. Admittedly, I might have a thing for mutual pining.... Sharif's three daughters were adorable as well and the evil mother-in-law wasn't just allowed to ruin things again. There are of course also some tragic secrets that threaten to drive a wedge between Sharif and Jesslyn just when everything seems to be heading for a happy ending. You really feel that their love was hard-won and they both did their best to find each other again. The art is just beautiful and I guarantee that you'll want to spend a few extra moments just admiring the drawings. Overall, this is definitely a must-read when it comes to sheikh love stories so give it a go!
READ THIS TITLE >
INTO THE FIRE

Take a Peek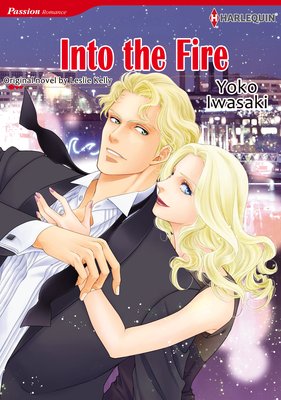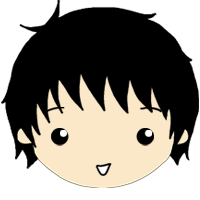 The hero and heroine of this story are rivals at work - they're both popular columnists for a women's and men's magazines, respectively. The first time they meet, however, they remain oblivious to that fact and end up spending a passionate night together. It really does feel like a fateful meeting when you read it! After they learn who the other really is, at first they fight tooth and nail but somehow, they can't help wanting each other. It might be due to the protagonists working as writers but their lines, especially the hero's, are really romantic and witty. Nate's truly what you expect of a Harlequin man - handsome, passionate and he has a great sense of humor. The heroine, Lacey, is very responsible and a little stubborn at work but she's also kind and puts her family first in her private life. One of the side characters I really came to like is Lacey's biological father. He's a middle-aged head of an enormous enterprise but he's still a playboy and lives as he pleases! However, you can really tell how much he cares for his daughter. Overall, I found it touching how Lacey and Nate start off as two rivals whose personalities are polar opposites and they fight constantly but, as the time passes and with the warm support of friends and family, their love grows. On top of that, Yoko Iwasaki's art can only be called beautiful so that's another reason why I'd really love you to check this manga out!
READ THIS TITLE >
WHISPER

Take a Peek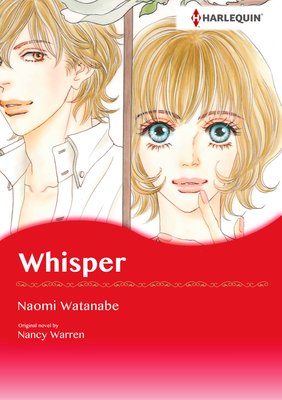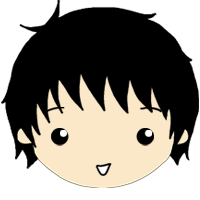 They say not to judge a book by its cover but I was immediately drawn to the art and character design in this manga! I also liked how mysterious the title sounded... As it turns out, there isn't much mystery to this at all, but the realistic struggles of the heroine really suck you in. Genna is a successful young attorney who dedicates all her life to work and never lets herself do anything unreasonable. She was left traumatized when her parents got divorced and as she witnessed their love painfully fall apart, she's now distrustful of the whole idea of soulmates and romance. She has an ambiguous relationship with her best friend's ex-fianc?, Nick, but she vows to continue treating him only as a friend. One night, a sexy whisper she hears in the garden sends Genna on a risky and passionate adventure. It's really interesting to observe how this woman, who constantly pretends to be in charge of her emotions, slowly lets herself drown in a fantasy romance with a stranger. Will they ever decide to turn on the lights and face each other? Throughout the story, Genna and Nick work on a divorce case that embodies all of Genna's old traumas and forces her to really reevaluate her stance on "soulmates". Personally, I found the story really moving and emotional. It kind of makes you to consider whether or not you're living a fantasy and if broken love can ever be repaired. Actually, I have many thoughts about this story, haha! You guys should read it and tell me what you think! Whole-heartedly recommended.
READ THIS TITLE >
THE SHEIK AND THE CHRISTMAS BRIDE

Take a Peek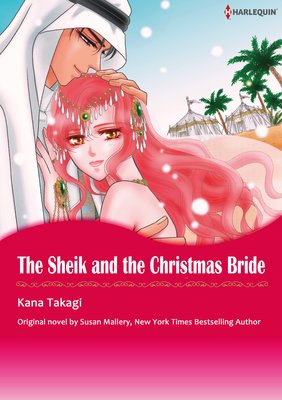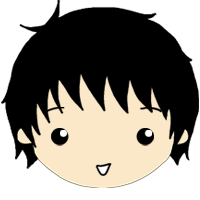 The heroine of this story, Kayleen, is an extremely brave woman and she definitely believes that actions speak louder than words. I was quite impressed with how she flew off the handle in front of the prince to fight for her values. Personally, I really like girls who don't just get protected by the prince but can stand their ground and be tough. Prince As'ad, on the other hand, can be arrogant and haughty in a way that befits a prince. There is however a different side to him- like when he can't stand up to his aunt and when he gets bossed around by the heroine and the kids. It might be a little strange for a guy to say this, but I thought he was kind of cute. Soon after Kayleen and As'ad meet, Kayleen's painful past catches up with them and he learns all of her secrets... An unloved woman and a man who didn't know love- I think we can just call their meeting fate. The most memorable scene for me was the snowfall in the desert. At first I felt that it'd be a bit out of place but it turned out to be very moving. For Kayleen, snow used to be connected with sad and heartbreaking memories, something that freezes you to the bone. Since meeting her beloved prince, snow started to change into something much warmer. It'll be Christmas soon and I think this manga would be a perfect read for this time of year.
READ THIS TITLE >
THE GROOM'S DAUGHTER

Take a Peek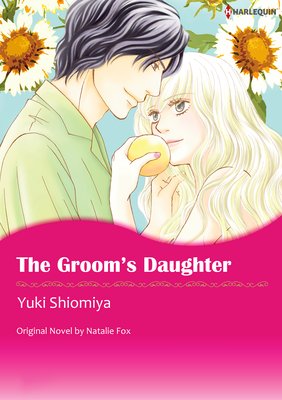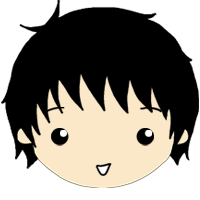 Pretty covers always manage to draw me in and the art in this manga is really soft and beautiful. The story does move at breakneck speed but that just means there are no dull moments! Our heroine arrives in Sicily to look for her biological father, Gio, but all she finds is trouble - her wallet gets stolen, her new temporary boss is too handsy and his wife throws her out. She is then of course saved by a dashing young lawyer, Lorenzo, but their romance won't start for a while... because he mistakenly thinks the reason Nina's searching for Gio is because they were lovers! And Gio is about to get married... to Lorenzo's mother. Although Lorenzo knows he shouldn't feel attracted to a girl who he thinks seduced someone twice her age and now turned up to destroy his engagement, he can't help it. And as for Nina, she's just way too stubborn to explain the situation and still potentially ruin her father's wedding. This Harlequin features quite a complicated relationship chart but it's fascinating to see how things progress and the main couple have charming personalities. They get along really well and you just have to cheer them on. A buried past rears its head and... well, you'll have to read it to find out what happens next :) There are some twists and turns that will have you biting your nails!
READ THIS TITLE >
BLIND-DATE BABY

Take a Peek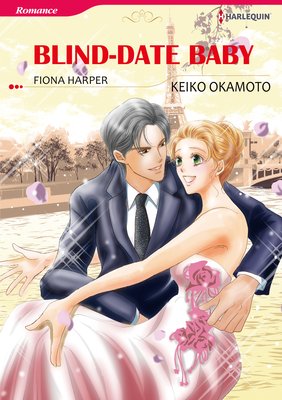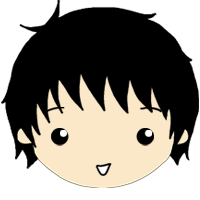 You don't see a couple like this everyday in the world of Harlequin comics, that's for sure. What makes them so unique is their... age. The heroine is a widow and a mother to a nineteen-year-old girl and the hero is a little older than her, making them both around forty. The circumstances of their meeting reflect the modern world- they were brought together via a dating website. Grace is a very devoted mother, but her playful daughter signs her up on the said website. It's there that the hero falls for her and the two decide to go on a "blind date". Grace is worried about her age and she does seem quite serious but her different side shines through, like when she gets excited being served her favorite food. The way she slowly falls in love with Noah makes her seem like a young girl worrying over her first boyfriend. I think it's really amazing that no matter their age, women in love have a special charm that warms my heart. The hero is a calm guy who behaves in a way you'd expect from someone his age but since he's bent on finding his "destined lover" I think he's quite a romantic man. Despite what you might think, many guys are romantics, haha! The story itself is more peaceful and soothing, and it gives off an image of "mature love". At the same time, it also makes you think of other star-crossed lovers like Romeo and Juliet and their passionate romance. More than anything, I like how those two are sure to love each other forever even after they get married and have a child. I want to recommend this comic to all of you, I'm sure you'll find something special in it.
READ THIS TITLE >
The Sultan's Bought Bride Princess Brides 1

Take a Peek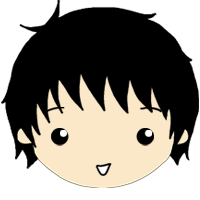 I must admit I was mainly attracted to the super pretty cover when I picked this one up. It looked both beautiful and sensual so I expected quite a lot- and I wasn't disappointed! First of all, there's this cliché that I really like... The hero(ine) pretending to be someone else and then the drama that ensues when their cover is blown! The princess in this story, Nicolette, is a very honest and strong woman who just refuses to settle down. She's known as a playgirl but she's actually really selfless- I was touched by how she decided to help her sister and impersonate her at great risk. Malik is a powerful (and hot) sultan who's also got a silly side to him. He's vastly different from most 'macho' sultans who feature in Harlequin comics- he respects Nicolette and appreciates her being a free spirit. They have great chemistry and their banter is something you guys just have to see for yourselves :D The art is beyond pretty as well. I *might* have been staring at some panels for too long... You can also look forward to a twist at the end which ties things very nicely! I really recommend this story and I'm sure you guys will definitely love it too
READ THIS TITLE >
JACK'S BABY

Take a Peek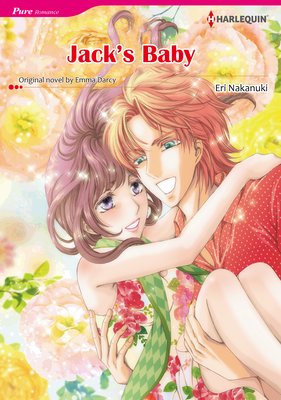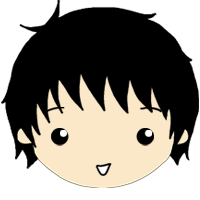 I've gone through many Harlequin comics up until now but I think I can confidently say that the protagonist of this one, Jack, is in my personal Top Five when it comes to best Harlequin fathers. To be honest, when I first started reading it, I thought that Jack was just a player. While he seemed to be a good boyfriend or lover, it looked like he was the type of guy women stayed away from when searching a proper candidate for marriage. Even the heroine, Nina, decided to leave Jack was because she didn't trust him to be a good father. But as the story progressed, I was very impressed with how Jack went all out to become a great parent. Once again I felt that raising children must be very difficult, haha! Both protagonists weren't loved by their parents, but it really warms your heart to see them interact with their child- although they can be awkward sometimes, they really have boundless love for their little girl. When I think about how much affection my own parents gave me I feel very grateful! If I have kids in the future, I want to be a cool dad like Jack. Now I'll share my favorite line in the story with you guys. It's Jack's words at the end, when he says: "Fatherhood is addictive. It's the best feeling in the world."
READ THIS TITLE >
Bayberry and Mistletoe

Take a Peek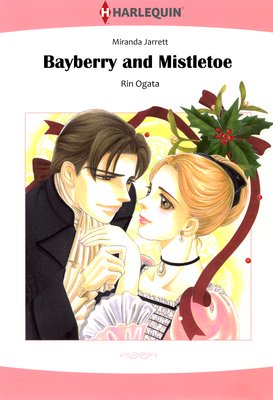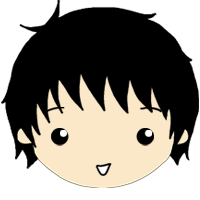 Technically this one isn't something that goes along with the weather outside very well... But maybe that's why I felt drawn to it! I really liked the classic-looking cover art and how flirty (but innocent) the couple looks. The story itself isn't too original but the tropes are played well and the suspense will actually keep you guessing until the last page. Bethany is set to marry a man who's much older than herself and she does feels affection for him... however when his estranged son Robin shows up, familial relationships are shaken up and so is the engagement! What really stands out to me is how much importance is placed on hobbies and passion. In those times women pursuing arts weren't taken seriously and people around Bethany always belittle her paintings. I liked how Robin shows a genuine interest in her talent and wants to give her a chance to study- that's the kind of supportive respect I really dig! Guys should be more gentlemanly... just like I am, hehe :D Another thing that I found refreshing was the lack of villains. Which made it a little more difficult to decide who to root for! I think that this is a great read for Harlequin beginners, and if you love kind heroines who also have a backbone you should definitely give it a try!
READ THIS TITLE >
RIGHT HUSBAND! WRONG BRIDE?

Take a Peek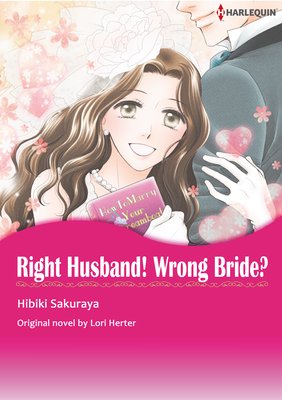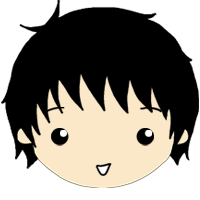 Truth be told, what actually made me want to read this one was how cute the heroine looked smiling on the cover (haha). Don't you guys think she has such a happy, lovely smile? I got curious about what her love life might be like so I gave it a go. The heroine turned out to be honest and gentle as well as a little serious (although she can a bit stubborn!). In the first half of the story she's doing her best to get the guy she has a crush on interested in her and she's relying on a dating advice book to do so. She's really brave and charming in her pursuit and as a guy I wish I could switch places with the main character!! However a certain incident causes a rift in their relationship... You'll have to read it to find out what happens next! It might feel not enough for Harlequin lovers who are into intense drama and vicious rivals appearing along the way but this work has a very healing effect. You really start looking at romance in a more optimistic way! I can vouch for its high re-read value so definitely give it a try!
READ THIS TITLE >
The Frenchman's Love-Child Brides of L'Amour 1

Take a Peek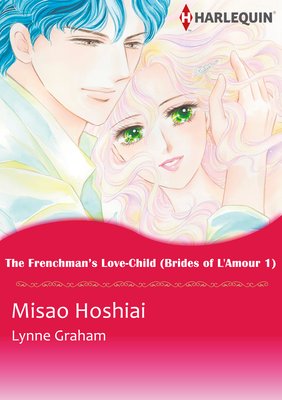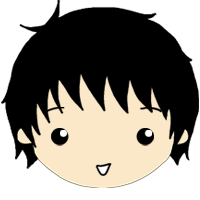 This week's recommendation is by one of my favorite Harlequin authors, Lynne Graham. The hero and heroine of this manga were lovers four years ago, but due to a tragic accident they were forced apart. To add to the despair of the heroine she is carrying the hero's child... Of course, the two of them are reunited, but nothing's easy when it comes to love, and they have to overcome a number of obstacles before they get their happy ending. If you want to find out exactly how they do it, you'll have to read this manga. Just between you and me, I cried a little when I read this story.
READ THIS TITLE >
BOUGHT: HIS TEMPORARY FIANCEE

Take a Peek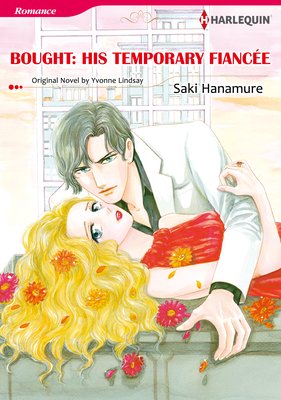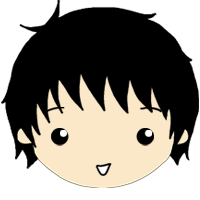 Normally I don't take chances when it comes to reading a new Harlequin. I wait until I can read reviews, before taking the plunge. However, when I saw the title, my interest was piqued. Then when I took a closer look at the steamy cover, I was drawn in deeper. Then finally, when I read the preview I was hooked. What an intense and sensual story! The passion just oozes off the page! But this story is not just about passion, either. It's got heart, which for me is a must when I read my romances.Margaret's soulful eyes will burn into your soul, and William's handsomeness and drive will make sure you keep turning the page.
READ THIS TITLE >
THE BRIDESMAID'S REWARD

Take a Peek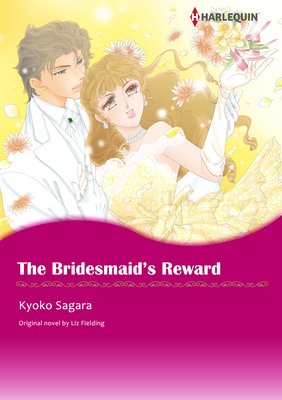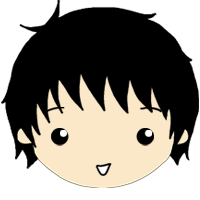 The heroine of this story is beautiful on so many levels. When she first meets the hero of the story, she's unhappy with her weight, and so makes a promise to herself to slim down for the wedding of her sister, who's a glamorous actress. The heroine is so determined, and so positive, that by the end of the story I adored her. I think everyone has something they don't like about themselves, but it's up to you whether you give up or try to transform yourself into someone you love. What would you do? Of course no-one can just change themselves with the swish of a magic wand. Becoming a real-life Cinderella takes determination and time; this story taught me that. If you're looking for a reason to push yourself harder towards a better you, the Harlequin will inspire you to never give up. So, please give it a read.
READ THIS TITLE >
THE DESERT KING'S PREGNANT BRIDE

Take a Peek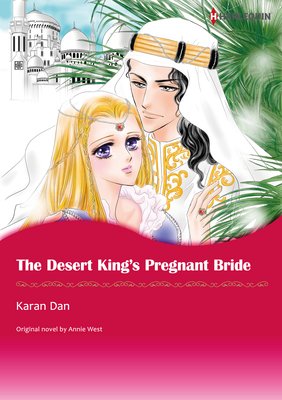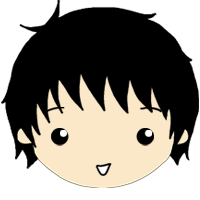 It's winter here, in Japan, and what better way to warm up than with a Harlequin manga set in a beautiful desert land? I guarantee that it won't be just the location that makes you feel the heat. The hero of the story, a sheikh, with his gloriously long mane of wavy hair, speaks and acts with such passion and intensity that you'll probably have to open a window to cool down! As if the stallion sheikh by himself wasn't page-turning enough, the heroine is a tragic but gorgeous figure, and you'll really root for her, and hope she ends up happy. If, like me, you love this story, then I think you'll feel happy by the end, too.
READ THIS TITLE >
The Italian Billionaire's Secretary Mistress

Take a Peek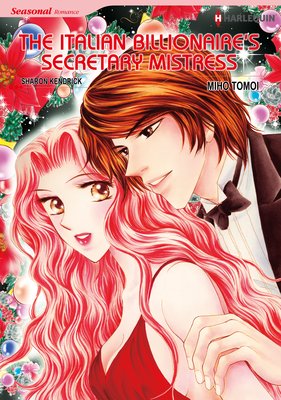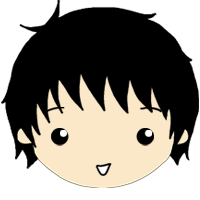 It's almost Christmas, so how could I not introduce this manga to you? The heroine of the piece is Angie, a meek and capable secretary, who transforms into an extravagant beauty for a party... thanks to a red dress given to her by her boss. I think all women have a certain charm about them, but reading this I couldn't help but think that women look even more beautiful when they're in love. I think one of the things I liked best about this manga was how Angie changed and grew as a person. It was magical to watch her transformation. I hope you enjoy this, because it will really get you in a romantic mood for Christmas.
READ THIS TITLE >
Andrew in Excess

Take a Peek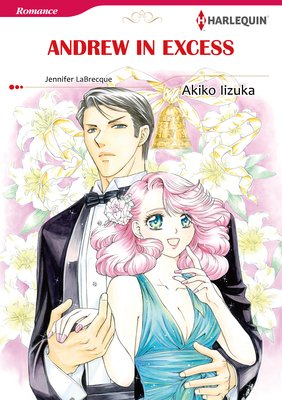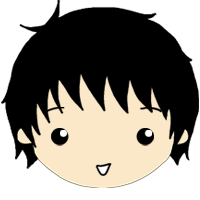 This had me laughing, awwing and cheering all the way through. If it was a movie on a plane I think I'd've been told off for being so loud!! But how could I not be when the heroine Kat Devereaux is such a funny and strong character? It's impossible not to want to yell and whoop for her when she gets one over on the arrogant but handsome Andrew Winthrop III. But like any good comedy romance, the emphasis isn't just on the former, but the latter too. "Andrew in Excess" balances the two beautifully, all thanks to Jennifer Labrecque's witty writing, and Akiko Iizuka's expressive illustrations. It was amazing! In fact I think I enjoyed reading this a bit too much! You could say I've had "Andrew in Excess" in excess!
READ THIS TITLE >
View other Staff Awards