Shojo
Loving You!
Posted on Jan 30th / Genre: Shojo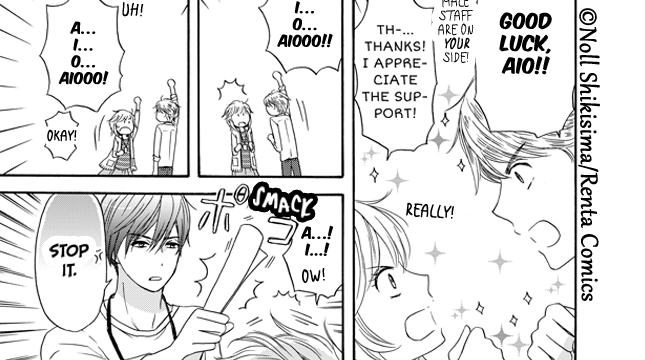 Jo's comment
Sometimes you run into a story that is just so cute you want to share it with everyone, and Loving You! is definitely one of them. All of the characters feel like real people, from the cheerful optimism and persistence of the heroine, Aio, to the melancholic and down-to-earth realism of her crush, Yuri, who acts as her boss and the head of General Affairs. While all the other girls around the ad agency where she works are scared of Yuri's cold and impersonal nature, only Aio sees the nice and hard-working guy who really cares for his company and coworkers underneath. Even though for two years, Yuri has constantly spurned Aio's requests to go out with her, the two still have a good working relationship and play really well off each other. Through her conversations with her friends, it's easy to tell that Aio is young and inexperienced with love, but she never acts like an overly naive caricature of a human. All of the side characters are also interesting, and they naturally drive the story forward without seeming like soulless plot devices. Noll Shikisima's art style is also wonderful, perfect at capturing both the drama of serious moments as well as charmingly cute asides. After reading this story, I'm really rooting for Aio in the end! If you love stories that are cute and will get you hooked from start to finish, you'll love Loving You!, available exclusively on Renta!
Puppy Love
Posted on Jan 16th / Genre: Shojo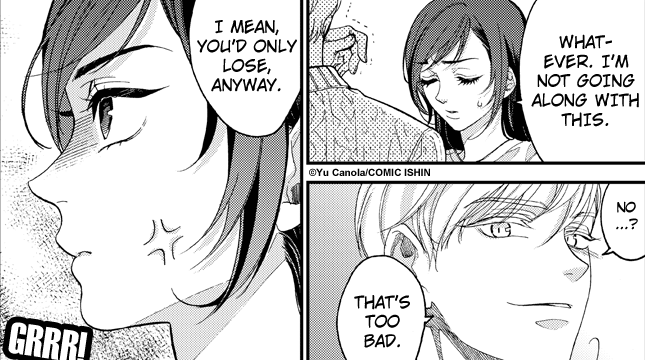 Jo's comment
It's hiring season at Yuki's company, and some of the new hires are pretty handsome! The young Nobuteru acts like a younger brother, while Hirotaka is hard-working and diligent. At the company party, Yuki gets swept up in the moment and has a few drinks too many. The next morning, she wakes up in Nobuteru's bed! If only she could remember what exactly happened last night...! Did she do anything with him? Nobuteru is definitely handsome and kind, but he's five years younger than her! Will they be able to put aside their feelings and have a normal working relationship after this? Or is this the start of a budding office romance?
View Previous Staff Awards