Unspoken Truths

Take a Peek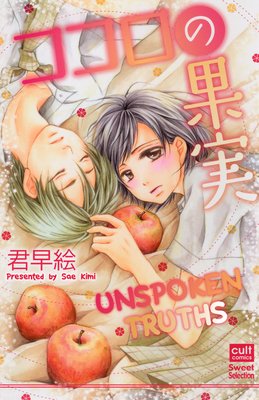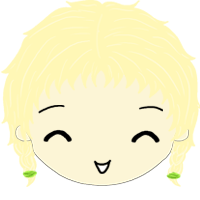 Kumiko's father and Haruki's mother married each other when Kumiko and Haruki were just children. Haruki's cheerful demeanor made Kumiko fall deeply in love with him. She knows that Haruki's already in love with the school nurse, and that they couldn't possibly be together, even if they are step-siblings. One afternoon, Haruki begs Kumiko to go with him to see the school nurse. When they show up in the nurse's office, no one is there. Haruki starts rummaging through the papers on her desk and discovers that the nurse's dating Mr. Nakano, the P.E. teacher. Heartbroken, Haruki shuts himself up in his room and cries himself to sleep. Unable to stand the pain Haruki's going through, Kumiko goes into his room to comfort him, but can't seem to hold back her own feelings. Will Haruki respond in the like? Read on and find out!
READ THIS TITLE >
The Manga Artist and the Ditz

Take a Peek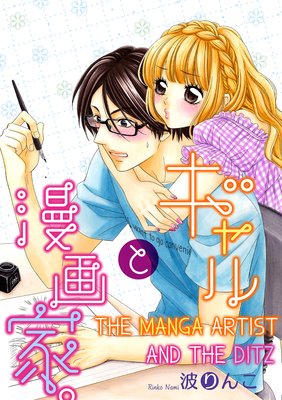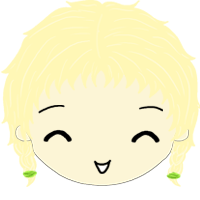 Sumire is just your average woman who works in a convenience store. However, there is one customer, Naohito, who always avoids her - even if her register is the only one open! On one particularly fateful day, Naohito comes down to buy lunch. Just as she's about to call him over to her register, he heads right over to her boss's register! Furious, Sumire decides to go work on inventory. Just as she turns away, she hears a loud thud. She turns back to look and finds Naohito passed out on the floor! Being the only young and able-bodied person on shift, she's made by her boss to carry him back to his apartment in the complex above her store. She lugs him into his apartment, tosses him on the floor, and sees piles of trash all over the place. A paper catches her eye. She picks it up and realizes he's a manga artist! Sumire's always dreamed of being a manicurist, but her parents opposed it and had her go to college. Unable to give up her dream entirely, she does her own nails in elaborate designs instead. When Naohito comes to, he sees Sumire's well-polished nails and asks her to help him. Will Sumire accept his offer? Will she ever become more than just his assistant? Read this sweet and heartwarming manga to find out!
READ THIS TITLE >
Come out from the Toy Box

Take a Peek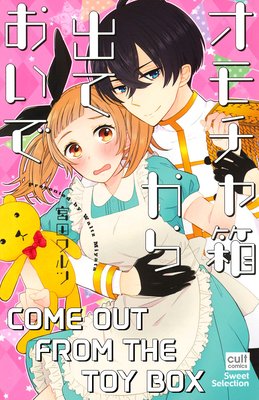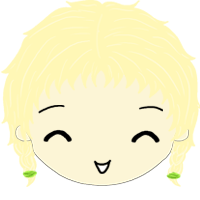 Hinako's madly in love with Sakuya, her perfect prince charming (or so she believes). Her glittery and fluffy world full of cute things is totally turned upside down one night on her walk home. She stumbles upon an old, white house - or as she imagines it, an abandoned castle - and notices a gap in the fence that's just wide enough for her to slide through. The house is a little dusty on the inside, but the furniture is in nice condition. Hinako takes out her camera and begins snapping photos. Suddenly, a clattering sound rings out behind her. Startled, she turns around and finds Sakuya sleeping on the couch! She tries to get a photo of him sleeping from afar, but the lens isn't strong enough. She tiptoes over to the couch. Her heart's pounding so loudly she's sure Sakuya will wake up. Just then, a voice calls out to her. "Hey... who... are you...?" Hinako jumps back in fear. It's Sakuya and he's staring her right in the face! Hinako tries to flee the scene, but Sakuya pulls her close and asks her to satisfy him! Wait... is that really a princely thing to say!? Read on and find out if Hinako's prince is really all she cracked him up to be!
READ THIS TITLE >
Honey Wolf, Come Here.

Take a Peek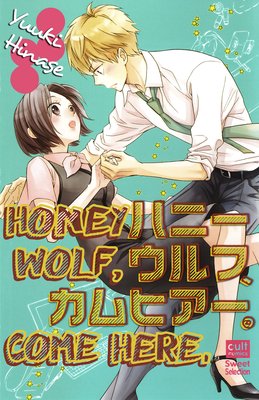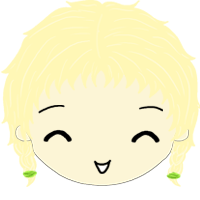 Ai Nitobe is madly in love with her boss, Kazushi Soejima. However, she doesn't have the courage to tell him how she really feels. Moe Kimizuka, her best friend, decides to take matters into her own hands and approaches Kazushi about Ai's love. But, Kazushi ends up professing his love for Moe! Moe and Kazushi start dating and Moe hides it from Ai - until one day when she confesses everything to Ai. Heartbroken, Ai sits on a bench in the park on her lunch break with her lunch in hand but doesn't touch it. Kotaro Mochizuki, carrying just bread, approaches Ai and asks her if she's okay. She tells Kotaro she just isn't feeling hungry and offers him her lunch. She finds herself distracted with thoughts of Kazushi. Tears well up in her eyes. Kotaro holds Ai's lunch box back to her and apologizes for eating the entire lunch. Ai laughs. Kotaro wolfed down her lunch like a cute puppy. The next day, Ai's coworker tells her the temps are in the office and ready to work. Ai heads down to greet them and is shocked to find Kotaro from the day before! Could Kotaro be Ai's fated love? Read on and find out!
READ THIS TITLE >
Frozen Terrain

Take a Peek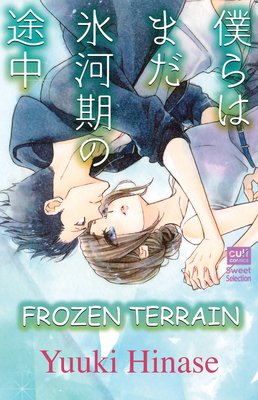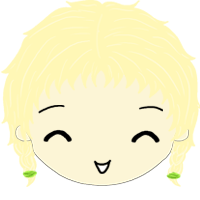 Iroha and Ippei work in the bakery that Iroha's family runs downtown. Iroha is always smiling and friendly to others. Ippei, on the other hand, hardly ever smiles and is even quite scary-looking. Despite that, he's actually a total sweetheart. Iroha should know. They first met when Ippei showed up for an interview with bangs so long they covered his eyes. At the end of the interview, Iroha informs Ippei that he should either tie up or cut off his hair. Ippei mumbles, "I don't like my eyes" and quietly leaves. Iroha was certain that that'd be the last she'd ever see of him... until he shows up the next day all cleaned up! It was then that she fell in love with him and knew he'd be a perfect fit for the bakery. Ippei's also always had feelings for Iroha, but her outwardly friendly attitude and permanent smile on her face makes it impossible to know what she's thinking or feeling, so he's never had the chance to confess his feelings. One day, Ippei's brother shows up at the bakery to check on him and reveals that Ippei still hasn't finished school because he has always struggled with getting close to others. Iroha feels a twinge of pain. She can relate. She'd never wanted to let anyone in to her world due to family issues. She works up the courage to share the secret she'd always kept and the reason for her distance from others with Ippei. How will Ippei react? Read on and have your heart warmed!
READ THIS TITLE >
First Comes Marriage, Second Comes Love...?

Take a Peek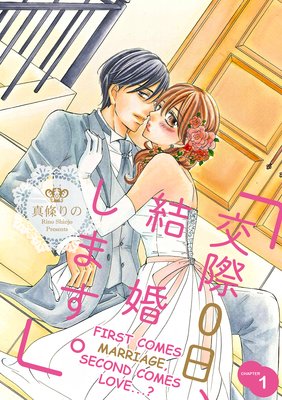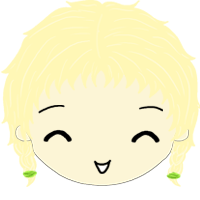 Rika Ando is upset to find out that her once friend Akari is getting married. However, she's not upset at the fact that Akari's getting married before her, but rather, at the fact that the man Akari's marrying is her ex-boyfriend, Yuya! One year ago, Yuya brought Akari over and told Rika that he'd fallen in love with Akari. Upset, Rika ran out without saying anything other than, "It's all right. Let's break up." She actually had so much that she wanted to say, but never had a chance to say it and get proper closure. Now, she's been invited to a speed dating party for rich single men. She wonders if this is her chance at happiness and closure! The night of the party, Rika's running late. She dashes out of the office to call the event and see if she can still participate, but bumps right into the Vice President of her company, Mr. Hayase! She drops her phone and the flyer! Mr. Hayase picks up the flyer for the party! Intrigued, he proposes being her boyfriend! Will Rika accept his proposal? Read on and find out!
READ THIS TITLE >
Sweet Cage

Take a Peek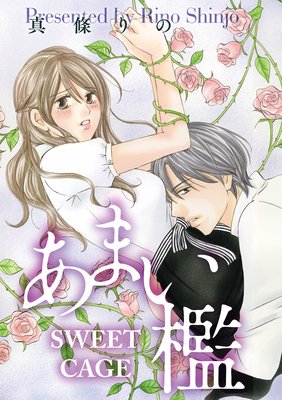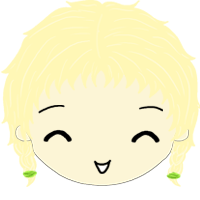 Although Sweet Cage includes two stories, the longer, two-chapter Only You Know is really what drew me in. Riko's been in a terrible accident. She cannot remember anything from the past six months of her life. She occasionally has flashbacks of a strange woman in a house she barely recognizes. Driven by her impulse to discover if they're from her past, she picks up a copy of her residence registry and heads over to the last registered address. Just as she's passing in front of a beautiful mansion, she hears a woman scolding a maid--just like in her flashbacks! That night, Touma, her boyfriend, offers to help her remember her past. Right after he leaves for work the next morning, Riko runs out to give him the wallet he's forgotten, but bumps right into the woman from the mansion! Who on earth could she be!? Why does Riko keep on seeing her in her flashbacks!? Read on and find out!
READ THIS TITLE >
Could You Call This "Love"?

Take a Peek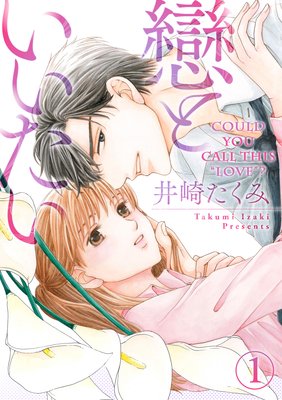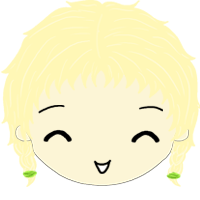 Kazuki's left her parents to live with her cop sister, Toko, while she studies to be a nurse. Toko confesses to Kazuki that she's in love with her colleague, Atsuto Inui, and is thinking of proposing to him. The first time Atsuto comes over for dinner, Kazuki instantly senses their perfect chemistry. Everything seems to be going well in their lives... until Toko is killed in a hit-and-run accident trying to save a child days later. Kazuki witnesses first-hand the loss of the only person she's ever loved. How will she go on? Atsuto takes her home from the mortuary, grabs her, and kisses her passionately. He promises to catch the driver. Kazuki is torn with guilt. Although she didn't initiate the kiss with Atsuto, she feels like she's betrayed her deceased sister. What will happen next!? Will Atsuto catch the perp!? Read on and find out!
READ THIS TITLE >
I LIKE YOU, BUT THERE'S A PROBLEM!

Take a Peek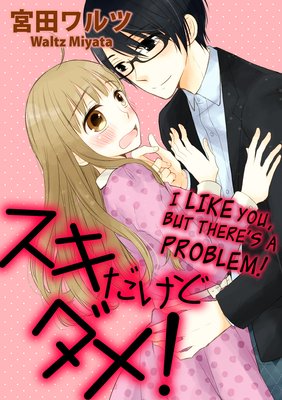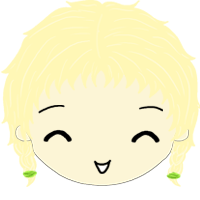 Ruka Senou is dating Yuuichi. Yuuichi is her perfect gentleman of a boyfriend. She tries to reciprocate by being a proper girl, the kind any boyfriend would love to take home to his mother. However, she's about to face her biggest trial: Yuuichi's invited her to stop by his place after work. They've only been together for two months, but Ruka's starting to feel she has needs. She shows up at his place to find him freshly out of the shower. He's glowing with moisture. His skin is slipping out of his casual clothes. She fantasizes about pouncing him and licking his... collar bones!? Will Ruka be able to control herself for her first time at her boyfriend's place? Read on and find out!
READ THIS TITLE >
I LOVE YOU SO MUCH I COULD EAT YOU!

Take a Peek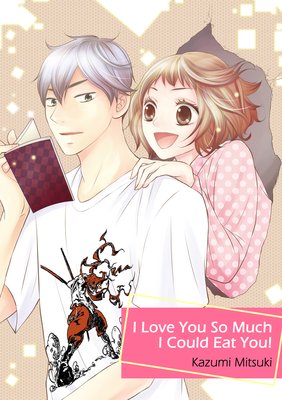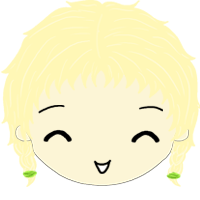 READ THIS TITLE >
MY BOSS IS A SWEET SEDUCER

Take a Peek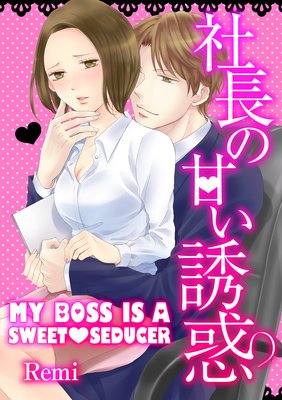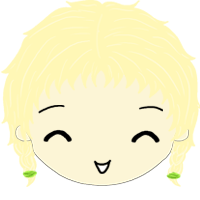 Mizuno has a huge crush on her boss, Mr. Katagiri. He's the perfect gentleman, a talented CEO, and extremely popular with other women. How could he ever have eyes for Mizuno? She's just his plain-old, boring secretary. After successfully negotiating a tough contract, Mr. Katagiri invites Mizuno out for dinner to an upscale restaurant. She enjoys the food, but feels extremely out of place. It's written all over her face. He asks her to take him to her favorite restaurant. They end up at a more casual okonomiyaki restaurant. She worries he'll hate it, but is pleasantly surprised after he smiles and compliments the okonomiyaki she cooked for him! They drink late into the night. Mr. Katagiri gets so he drunk he can't get home by himself. Mizuno walks him to his place, lies him on the couch, and prepares medicine, water and a wet towel for his forehead. The next morning, she awakes on the couch where she lied him down, blanket over her and everything. She looks across the room and sees Mr. Katagiri sleeping at his desk. Later that morning, she sees him parting ways with a beautiful woman. He arrives at work and they get a phone call from an important client. Mr. Katagiri is late to his negotiation with them! They called Mizuno yesterday to reschedule the negotiation, but it totally slipped her mind! Will they make it!? Will Mr. Katagiri fire her for her carelessness!? Will Mr. Katagiri ever return Mizuno's feelings!? Read on and find out!
READ THIS TITLE >
DON'T BE KIND

Take a Peek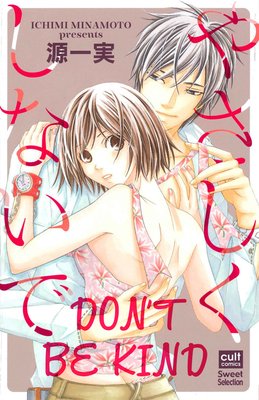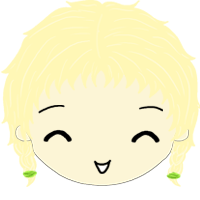 Mr. Yoshikawa is good-looking, charming and kind. Yui Mochizuki is so in love with him! She won't admit it, though. Her ex-boyfriend dumped her out of the blue, saying he only spent time with her because he pitied her and told her to "look in the mirror"! Forget her chance with Mr. Yoshikawa - she's completely given up on love. That is, until Mr. Yoshikawa invites her out for drinks after work one day! The next day, Yui receives a message from him. He says he'd love to see her again. She jumps for joy. Just around the corner she overhears colleagues talking. "Oh, is that Mr. Yoshikawa's wife? Has he found her yet?" What!? He's married!? She asks to see his wife's picture and realizes she's her next-door neighbor who constantly has loud sex and bickers with her roommate! Read on to find out what happens!!
READ THIS TITLE >
SUGAR & SPICE

Take a Peek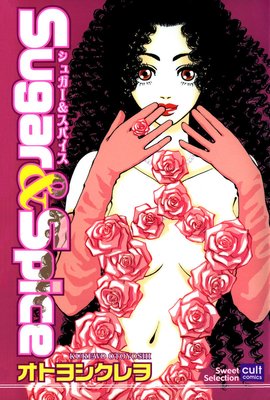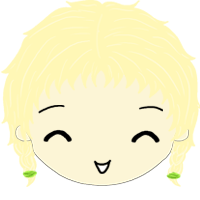 Izumi is so hot. Really. He's got so much sex appeal. I'd never thought a man could be so seductive until now. I feel like my knees would buckle under me if he looked my way. Good thing Izumi isn't real. Women would pass out as he walked right by them. Really, it's a good thing that Izumi exists only in 2D... You might think I'm overreacting here, but it's the truth!! You would definitely love this if you read it!! The cover might be a little off-putting, but the story is fantastic. It's got love, life and song. Fall in love with Izumi with China.
READ THIS TITLE >
TEACH ME EVERYTHING NAUGHTY -STEAMY EMPLOYEE-TRAINING IN SESSION-

Take a Peek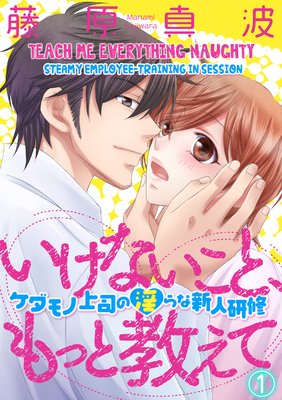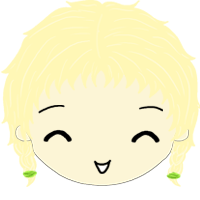 READ THIS TITLE >
HOLD ME, LOVE ME

Take a Peek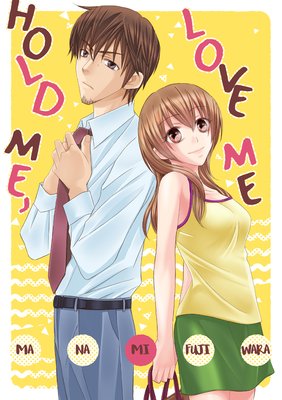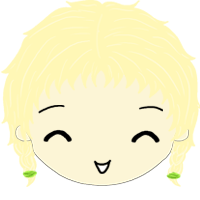 READ THIS TITLE >
TRAIN SEX

Take a Peek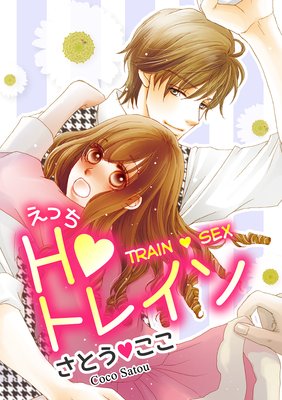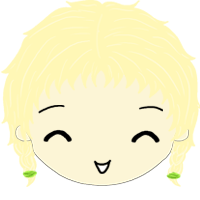 This is an anthology featuring three different stories. The first one is the story featured on the cover, and the one that the anthology is named after. Much like the movie Snakes on a Plane, the title of this story tells you all you need to know about the plot. Just as you would expect with a manga called "Train Sex", there are a lot of explicit scenes, so steer clear if that bothers you. However, unlike a lot of manga, where the men almost force themselves on the female character, in this manga it's the other way around. The female characters are unabashedly pervy, and even fantasize about having sex with their crushes, which makes for a refreshing change. Also, as I've mentioned in previous reviews of Coco Satou's work, her characters are almost all unique, so, unlike many authors, you rarely find yourself reading a story where you feel like you've seen exactly the same character before.
READ THIS TITLE >
MY DANGEROUS PET BOY

Take a Peek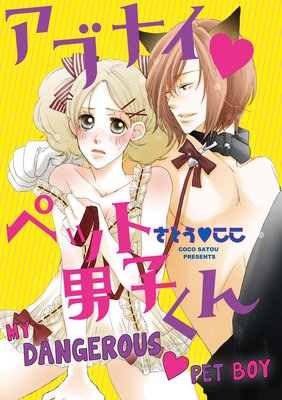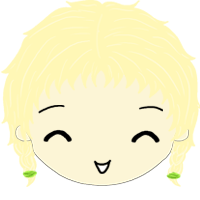 I'm quite fond of this artist's work. I like her art style, and her stories tend to be a little on the saucy side with a good amount of sex scenes. In this story, Yuiko, the heroine discovers the hero Mashiro lying in the street after just getting beaten up. She sees he's pretty hot, so takes him up to her apartment to take care of him, and in return he offers to "take care" of her. One of the things I like about this story is how much the two main characters have changed by the end. Yuiko starts out as an innocent country bumpkin who's never had a boyfriend before, but by the end she's the one asking Mashiro to have his way with her. Mashiro, on the other hand, starts out as this gigolo who just goes from girl to girl without committing to anyone, and basically sponging off of the women he sleeps with, but by the end he's in a proper relationship with Yuiko and is holding down a steady job. Also, it's a small point, but I like the effort that the artist goes to with the appearance of the main characters. For example, Yuiko's hairstyle changes several times throughout the manga. It's those kind of extra details that make you want to spend more time just looking at the artwork, and it adds a whole layer of enjoyment to reading manga.
READ THIS TITLE >
PUPPY BOYS

Take a Peek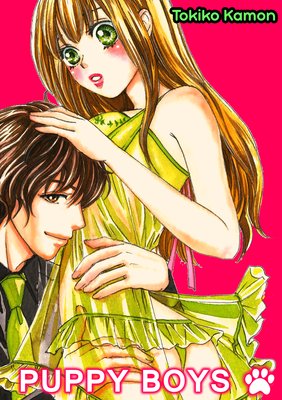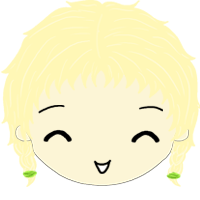 This is an anthology featuring three different stories. The first one, which is also the main story, is about a girl whose cat goes missing and comes back to her as a human. It's not that unusual as stories go (I can't believe I just said a cat turning into a human isn't unusual.), but there's a twist at the end that helps it stand out from the crowd. The second story is about a high-school couple who get back together after being apart for six months. The female character has to cope with the fact that her boyfriend has changed a lot and is now super popular with the other girls. The last story, which is pretty short is about a couple out on a date. All of the guys display "puppy-like" cute qualities, which is why the anthology is called Puppy Boys. However, it does seem odd to call it puppy boys seeing as the love interest in the first story is a cat boy. Like I said, the twist at the end of the first story was interesting, so I recommend you give it a read.
READ THIS TITLE >
BEAST SYNDROME

Take a Peek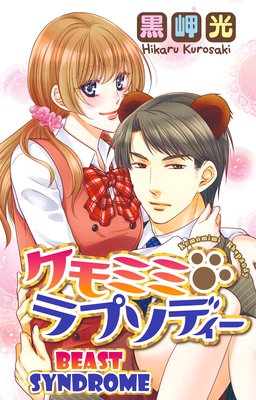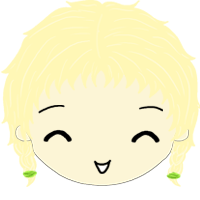 I love how ridiculous the setup for this manga is. Basically, there was an explosion at a research lab several years before the start of the story, which caused a number of people to grow ears and tails. That's all. No superpowers. No viruses. Just ears and a tail. That has to be one of the most bizarre plot devices I've ever heard of. What on earth were they researching? Well, anyway, the story really has nothing to do with that, and the incident is only briefly mentioned at the start of the first chapter. The actual story is about various "beasts" (The people who've grown ears and tails) finding love at their respective workplaces. The art style is nice and clean. The artist doesn't try to cram a million things into each panel like some artists do, but it doesn't feel sparse. I would have preferred it if they focused on one couple per book, because it would have allowed for more plot development, but it was interesting to see the different "beasts". My favorite was the aptly named Mr Kumada. Kuma means bear in Japanese. I bet you can't guess what ears he ended up with...
READ THIS TITLE >
SELFISHNESS, PASSION & HICKEYS

Take a Peek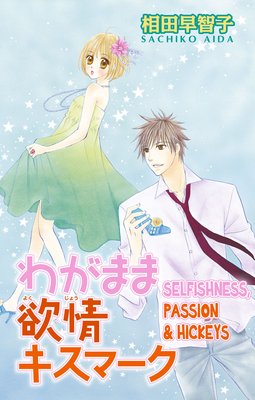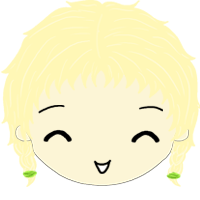 This is a really nice and entertaining series about an ordinary couple (Technically Ichika, the female lead, turns out to be not so average after all, but she's still pretty down to earth). It does kind of have an overarching story line, but it's not that important, and doesn't really come into the picture until the later volumes. The majority of the manga is a series of short stories featuring the same couple. I feel like a lot of people get put off this series because the cover looks almost shojo-like. It's hard to imagine those two characters on the getting down and dirty, but they do (and often!). The sex scenes are always really well drawn and feature no forcefulness. There's also a lot of humor and the supporting cast is really well fleshed out. In fact I would say that this is probably the series' strongest point. A lot of the manga on Renta! either don't have any supporting characters, or if they do, they're completely unmemorable, but this manga has a whole bunch of them. I think one of the best has to be Chikara. He's a lolicon, and therefore not a very likeable character, but there's a great running gag about him being in love with Ichika's dad, who he thinks is a teenage girl. As of the seventh volume he still hasn't found out:)
READ THIS TITLE >
LOVE LABORATORY

Take a Peek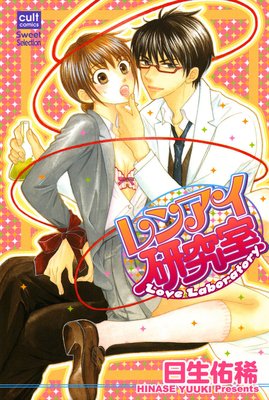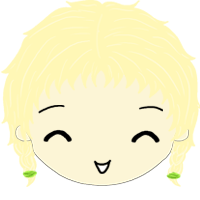 This is a nice little anthology containing three different stories. The second story is about a Japanese woman and an Englishman, and the third story is a super-short one about two students. Both of them are pretty decent, but the first story is the main and best one. It's about two members of a school science club. The guy, Shuu, is a sadistic genius who's constantly trying out his latest wacky inventions on Minato, the unfortunate female lead. There's plenty of humor and the art is clean and crisp, like all of Yuuki Hinase's work. There're also a lot of spicy scenes if you're into that sort of thing. To be honest I wasn't that keen on Shuu at first because he was a little too pushy, but he redeems himself later on in the story (especially in the last chapter). I also really liked the scene at the end which shows the happy couple xx years in the future.
READ THIS TITLE >
THE DEMON'S KISS UNDER THE FULL MOON

Take a Peek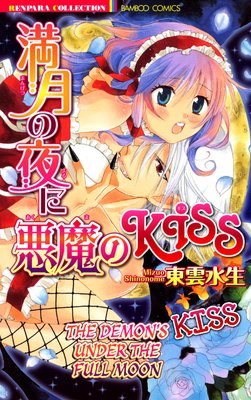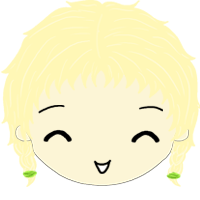 This manga is so sweet and funny. It's about a high-school girl (Mei) and a vampire (Aldi) that fall in love. Aldi is really arrogant, but has these little quirks that make him endearing, like his weakness to the breath of people who have been eating garlic. The art style probably isn't to everyone's taste, but I think it works well with the comical tone of the manga. Also, spicy lovers need not worry, it's not all comedy. There's a bunch of spicy scenes like the one in the picture. A couple of supernatural love rivals appear midway through (one for Aldi and one for Mei), and they really add to the comedy. I particularly like the male love rival, who, like Aldi, turns into a cute little animal. It's a great read, and I highly recommend it!
READ THIS TITLE >
THE ANGRY VIRGIN -MY YOUNGER BOYFRIEND IS A WOLF IN SHEEP'S CLOTHING-

Take a Peek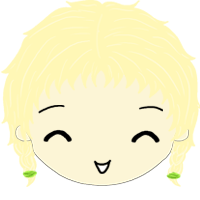 The female leads in this manga are so strong. It's such a refreshing change. I love the art style, and think all the stories are great rom-coms. I particularly enjoyed the third story. The main character really wants to lose her virginity, and tries all sorts of tricks to get her boyfriend into bed, but he completely ignores all her attempts. Just when she starts thinking he might be cheating on her, she happens to see him to his part-time job. To her surprise she finds him working at a bar where the all-male staff are hitting on each other. 'Maybe it's not a girl on the side, but a boy.' she says to herself, with impeccable comic timing. In most manga, after a revelation like this, the main character would be super depressed and worried, but what does she do? She drags her boyfriend into her house, yells 'How dare you date me just to hide the fact that you're gay!!', and pushes him onto her bed. If you want to see whether or not she succeeds in losing her virginity, you'll have to read it to find out.
READ THIS TITLE >
MY BOSS & OUR WILD STUDIO APARTMENT!? -LIVING TOGETHER IN TOTAL SECRECY

Take a Peek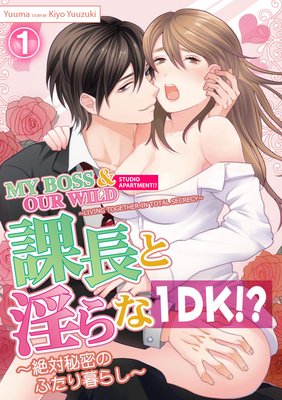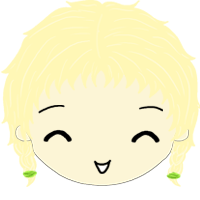 There are a lot of things to like about this series. Firstly, the art is great. It manages to be cute, but clean at the same time. The two love interests are drawn really sexily, and the author does a good job of making the main the main character, Chiyuki, look attractive but dorky. There's also a lot of humor to be had, especially from Chiyuki, who is often freaking out about something cute her boss did. She's a super likeable character. I find her pretty relatable in that she's not one of the popular women at work, and she's pretty geeky. However, what I really like about her is that she never lets any of her problems get her down. Even when she's sad, she seems very cheerful compared to the characters in a lot of manga. For example, at the start of the story she overhears her coworkers making fun of her, but instead of launching into an inner monologue about how bad her life is, she just goes "Well, this is awkward.". In my opinion, there's nothing worse than a mopey heroine, and Chiyuki's cheerful attitude keeps the story upbeat (but still with plenty of feels). If you're looking for something light, entertaining and sexy, this manga is for you.
READ THIS TITLE >
ARROGANT EROTICA

Take a Peek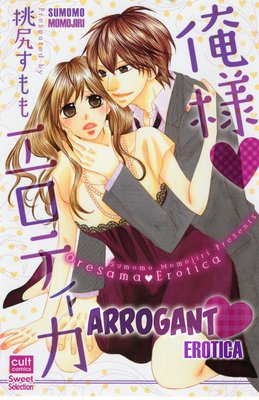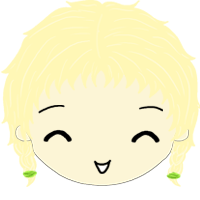 READ THIS TITLE >
A CLUMSY CINDERELLA

Take a Peek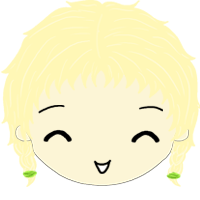 This has to be one of the funniest and sweetest love manga I've read in a long while. It's an anthology featuring four different stories. I liked all of them, but I would have to say that the first one, which is the titular "A Clumsy Cinderella" was my favorite. The main character is a girl who's really self-conscious, gloomy and likes to keep to herself. To make matters worse her name's Hime, which means princess in Japanese, and is a stark contrast to her dull, quiet and grumpy image. One day she bumps into this totally hot guy who all of a sudden declares his love for her. Of course, Hime thinks he must be trying to play some cruel joke on her and runs away, but he steals her notebook to force her to get a haircut and turn her life around. It's a really heartwarming story, because not only does she find love with her mysterious Prince Charming, but thanks to him she also manages to improve her social skills and make some friends. There are also plenty of laugh-out-loud funny moments, like the one in the picture above, where Hime tries putting on makeup for the first time and fails miserably. In addition the artwork is great, and does a brilliant job of making an already funny manga even more hilarious. If you're looking for a great romantic comedy this is for you.
READ THIS TITLE >
SUNNY DREAMS

Take a Peek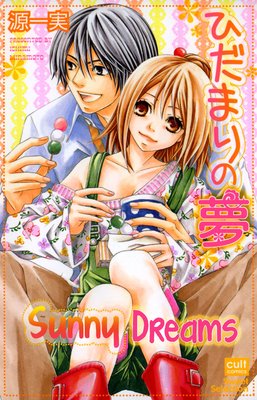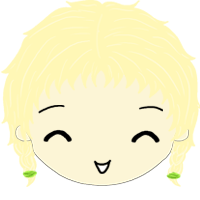 Sunny Dreams is the perfect title for this anthology packed full of heart-warming love stories. Ichimi Minamoto likes to write stories about office romances, but the different stories often feature characters from the same company, so you can read them like a series. The first and second stories in this manga also feature different characters working at the same company, so it's more like one story than two separate ones. The main characters in the first story are both very laid-back and have a really great relationship. It was a really soothing manga. The second story is the complete opposite of the first. The main character is a pretty awful woman who's desperate for a handsome boyfriend, goes to mixers every day, forces her work on to other people, and takes her problems out on other people. In the first story, she plays a supporting role as a love rival, and comes across as a complete bitch. However, whilst reading the second story you find yourself unable to hate her. In fact, by the end of the story I found myself liking her so much that she might even be my favorite character in any manga. She might look like she's being selfish for no good reason, but she's really insecure and hurting on the inside. I quite like this kind of character. After I finished reading this manga, it left me feeling all warm and fuzzy. I highly recommend it to all of you that are feeling a little tired and fed up right now.
READ THIS TITLE >
MY PASSIVE BOYFRIEND

Take a Peek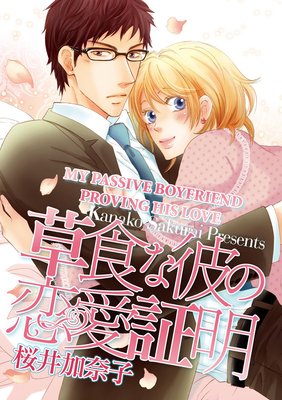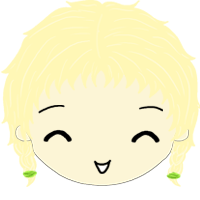 Most of the manga on Renta! feature guys that are very confident around women; they know that they're hot and they have no qualms about using their charms on women to get sex. It's nice to read a story every now and then that throws something different at you. As the title would suggest, the male lead in this manga isn't the most confident of guys, his ex-girlfriend didn't enjoy having sex with him, leaving him unable to perform at all in the bedroom. Unfortunately for him, he is heard revealing all of this to one of his coworkers at a bar by Chihana, the female lead. Personally I found it hard to believe that he'd just be casually discussing his erectile dysfunction with one of his workmates, but that's a relatively minor complaint. Chihana moves in with Kousuke because she's got no place to stay, and he (refreshingly) doesn't make any kind of move on her. The two of them gradually become closer until Chihana realizes she's fallen for him. The art is clean and crisp throughout and the panels are a good size; it doesn't try to fit too much into one page like some manga. The sex scenes (Yes, he does manage to get it up at the end) are really beautifully drawn without an overuse of SFX. As I said at the start, Kousuke isn't like most guys in love manga, so he may be a little lacking in sexiness for some readers. However, I personally found this to be a nice change and think he more than makes up in cuteness what he lacks in sexiness. The other three stories in this anthology also feature more slightly more "passive" guys, but none of them are quite as passive or cute as Kousuke. I highly recommend this manga.
READ THIS TITLE >
FROM THE BEAST,WITH LOVE

Take a Peek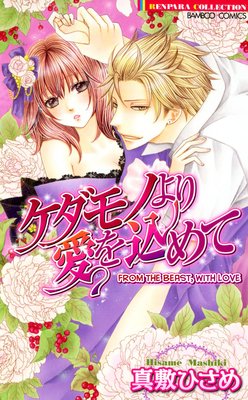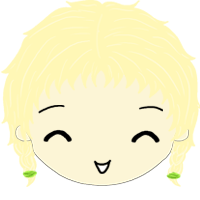 This week's recommendation is an anthology featuring four sweet-love filled stories. All four stories have a different main character, but each character is from the same family, and they all make cameos in each other's stories, making the manga feel like one big story rather than four separate ones. My favorite out of all the stories is the fourth one; it's about two childhood friends, who are both unaware that the other has feelings for them. As plots go, it's been done before, but the artist's illustrations are so beautiful and add so much emotional depth to the story that you can't help but be moved. The male character is a little rough around the edges, but it's adorable the way he overthinks everything the female character does; I just love the way that they interact with each other. There aren't many anthologies where all the characters are connected, so I found this manga really refreshing. In addition all of the supporting characters are really funny, (as is often the case in this author's manga) so be sure to look out for them.
READ THIS TITLE >
IF YOUR EYES SPEAK OF LOVE

Take a Peek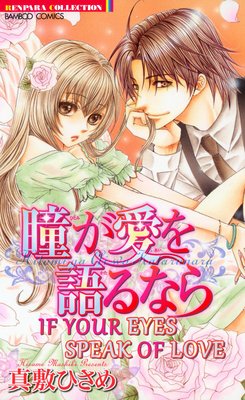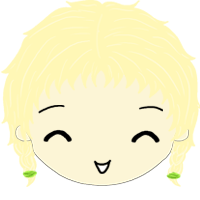 This book is so sweet! It features four stories. The first two are about two childhood friends. The last two are separate stories about two different couples, where the guys in both cases are trying their hardest to convince the girl to go out with them. The third story is my favorite. It's the one on the cover (I have no idea why the cover story is the third story). It features Misao, a beautiful girl that's just started high school, and Oribe, who's a wealthy, popular third year. Oribe falls for Misao the moment he lays eyes on her, but Misao isn't exactly fond of poor Oribe. It's really funny to watch him try and get close to Miaso, only to have her reject him every single time. This doesn't put Oribe off though, who stays true to the maxim "If at first you don't succeed, try, try, try again." and eventually, after much persistence, he is able to win her heart. It's a real feel-good story with plenty of humor. Although Misao might seem like a big sour puss at first, she has her reasons for rejecting Oribe, and she manages to come out of things in quite a positive light. It's also set at the same school as the previous two stories, and there's a cameo from the two main characters.
READ THIS TITLE >
HANDS OFF MY PUSSYCAT

Take a Peek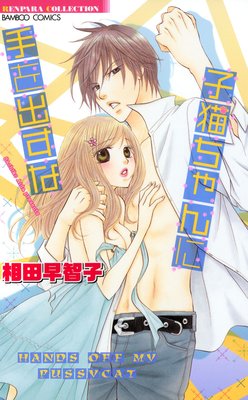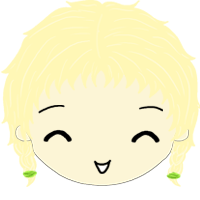 This time I picked a manga by Sachiko Aida whose every work is always a hit whenever it appears on the site. I'm a big fan of Sachiko Aida's art and storylines just like you guys, and I think this one might just be my favorite yet! A love story between a bad boy and a good girl is a well-worn cliché in shojo manga, but although my head can see right through that, my heart can't help beating faster when I see the bad boy behave so differently when he's in love for real. Watching him go crazy in a fight and then melting around a girl he loves... nom! All of Sachiko Aida's manga series are funny and pleasant to read and this one too has many hilarious situations where a pure-hearted bad boy gets pushed around by a princess who's also an airhead. You'll be sure to die laughing just like I did! You definitely can't miss how the hero saves his damsel in distress from the paws of evil guys! Another great thing about this manga is supporting characters. The protagonist's friend, Tsubaki, and the cat, Mr. Yukichi, really add a special something to an already awesome series. I'm sure you'll enjoy it all!
READ THIS TITLE >
A FLEETING VOW

Take a Peek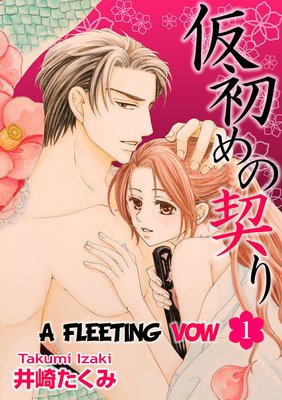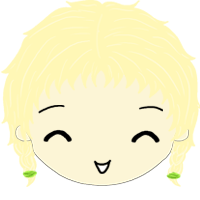 So I got a confession here to make. I've always liked bad boys. Like gangster type bad boys. But not too bad. I mean the ones with a heart of gold but still tough as nails, willing to protect the woman they love. That's what happens to Beni, who loses her only remaining family, her grandmother, and then finds out that her grandfather and father were gangsters! She becomes heiress to the gang and is forced to marry Udou, the leader of a different gang, in order for their gangs' survival. He's rough around the edges but soooooo cute when he's worried about Beni and runs to her rescue. Who needs a knight in shining armor when you got a smoking-hot gangster in a dark suit!?
READ THIS TITLE >
A LONG ROAD TO LOVE

Take a Peek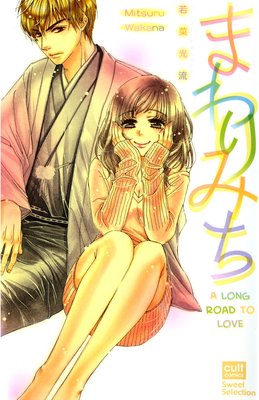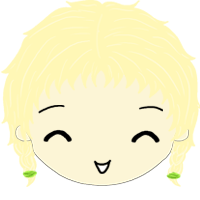 This is another great story about childhood friends in love from Mitsuru Wakana. There's a nice contrast between the two main characters, with the guy, Hajime, being uptight and a worry wart, and the girl, Erina, being a huge ditz. There are some really good comedy moments as well, like in the picture above where Hajime learns that Erina was intimate with her ex-boyfriend. Hajime spends a lot of the manga pretending that he isn't interested in Erina, that he's just worried about her safety, but it's obvious to everyone (except Erina LOL) that's not true. I highly recommend this absolutely adorable manga.
READ THIS TITLE >
SECRET GARDEN

Take a Peek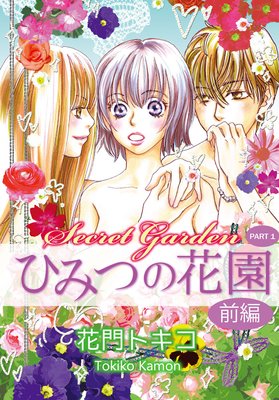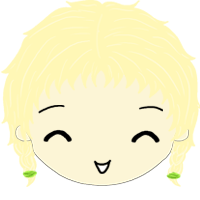 Stories about girls dressing up as boys, and going to an all-boys school are pretty common in shojo manga. However, this manga turns things on their head by having a popular actor dress up as a girl, and go to an all-girls school. The guy and the girl on the cover are in fact the same person! Like many high school romantic comedies, the main characters initially argue all the time, but secretly like each other. The sadistic nature of Hiroto, the cross-dressing actor, and his interplay with the female lead, Yurika, are really entertaining, and because he looks like a girl, the supportive way that the other female students react to what they assume to be a lesbian relationship is really funny. I particularly enjoyed the bits with Hiroto's female cousin. She's just as sadistic as Hiroto, and has a lot of fun messing with Yurika.
READ THIS TITLE >
ENGULFED BY A SEA OF HOT SAND

Take a Peek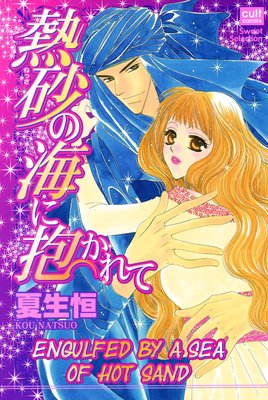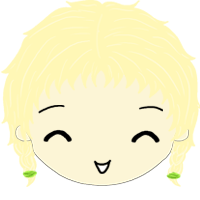 This epic saga about an average Japanese girl and a sheikh has to be one of the most romantic series available on Renta! It starts of like many sheikh stories: with a kidnapping. The main character, Sakura, and her father are abducted by Far, the prince of a faraway kingdom. At first, Sakura despises Far, but once she learns the motivation for his actions, she finds herself falling in love with him. The two of them are really suited two each other, and are very much in love, but they are constantly faced with obstacles which they have to overcome. However, their love never wavers, and they always manage to stay together. This is a must for those among you that love a happy ending, and at four volumes, it should keep you going for a while.
READ THIS TITLE >
COLORS.

Take a Peek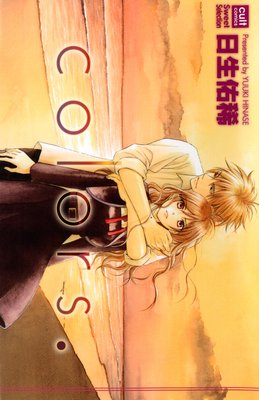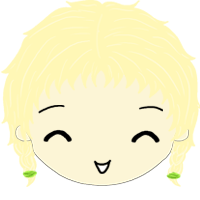 The cover for this manga is fantastic! It's so good I wish I could get a copy to stick on my wall. Fortunately, the manga itself is also a great read. It's an anthology which contains three stories about young love; my favorites were the first and second stories. The first story is about a well-to-do girl from a wealthy family and a boy on the soccer team. The girl has a surprisingly sharp tongue and is strong-willed, which is an uncommon trait in well-to-do female manga characters. The interplay between her and the soccer team guy is really funny, and the way he's always so frank with her is really cool. The scene where he tells her he loves her is so sweet that you'll squee yourself to death, making this manga a must for the girls. The second story is about the love between a different (and less strong-willed) well-to-do girl and her childhood friend. It starts off as a cute and innocent love story, but the ending is so bittersweet that it's guaranteed to make you cry.
READ THIS TITLE >
HE TAUGHT ME FIRST LOVE

Take a Peek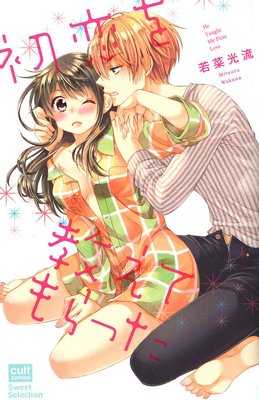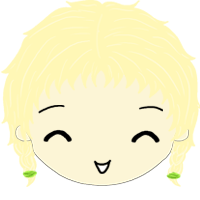 My favorite thing about this manga has to be the art. It's really clean and well-shaded. I feel like you can really see how Wakana-sensei's work has improved compared to some of her earlier manga; I especially like the cover. For those of you who haven't read a manga by wakana-sensei before, you should know that her female characters are slightly chunkier than the average manga character, which makes a nice change. I'm a big fan of Saburo, the male lead in this story. He just can't keep his hands to himself (in a good way) and although he's very possessive of Mai, I can't help but be jealous of her for having someone that's so into her. There's also a cameo appearance by Reiya, who you can read about in "I LOVE YOU. I HATE YOU. NO WAIT... I LOVE YOU" and in addition to the main story, there's a chapter about Katsumi and Kyoji, who feature in "MY BELOVED TEACHER".
READ THIS TITLE >
HAPPY HONEY HOLIDAY

Take a Peek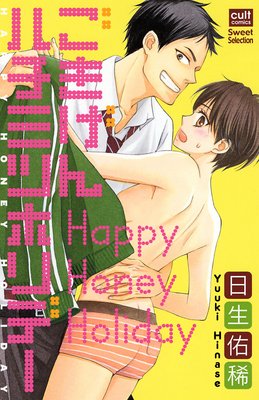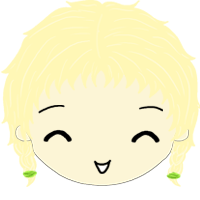 READ THIS TITLE >
IN LOVE WITH MY SLAVE

Take a Peek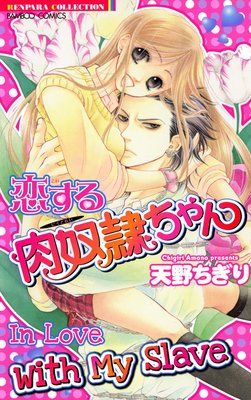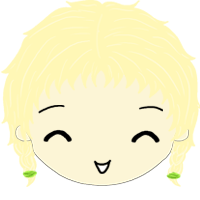 Okay. I realize this sounds like the title for something in the spicy section, but this really is a sweet manga. When the main character, Itta, asks out Riri, he tells her to be his slave (which is where the title comes from). Fortunately, she doesn't literally end up being his slave; if anything, it ends up with Itta becoming Riri's slave because he's so madly in love with her. One of the great things about this manga is how ridiculously cute Riri is. She is the very definition of an airhead, which is what makes her so adorable - just look at the picture below if you don't believe me. Itta is ridiculously over-protective of Riri to the point that he (initially) won't have sex with Riri, for fear of hurting her. Itta isn't usually the type to worry about inflicting pain (as the old man who stalks Riri discovers), so it shows just how much he cares about her. There's plenty of humor to be had as well. The last chapter is particularly funny, with Riri drawing on Itta's penis to make it look like a prairie dog (yes, you read that correctly). This is all in all a great read, and I highly recommend it!
READ THIS TITLE >
HONEY DEVIL

Take a Peek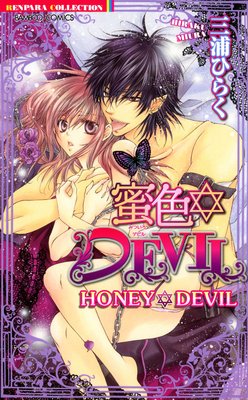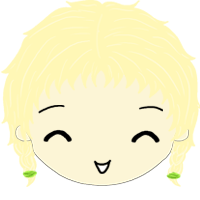 At first glance this manga looks like an erotic fantasy, but it's actually a really funny romantic comedy. In contrast to the fiery main character Rin, Char, the demon king of Avalon, is lazy, selfish and behaves like a kid. It's really funny seeing the interplay between the two of them. The scene where Rin beats Char with a fan is very reminiscent of manzai (a type of Japanese stand-up comedy). However, it's not lacking in the romance department either, and despite being childish a lot of the time Char manages to be really hot when he's making a move on Rin. I really love the fact that there are two distinct sides to him. I highly recommend this manga to people that love rom-coms.
READ THIS TITLE >
JUST LISTEN TO WHAT I SAY. -THE THINGS I WANT A SADISTIC DOCTOR TO DO TO ME-

Take a Peek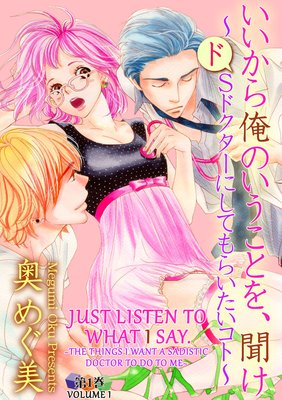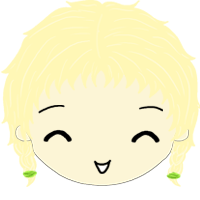 I LOVE this manga. The main character, Makoto, has the affections of four handsome guys. Unfortunately for three of them, there's only one that she's interested in. The main selling point for me is the humor. There were lots of bits where I genuinely laughed out loud. One thing that really tickled me was how the artist used cute animals to cover up the characters' private parts. For example, when Makoto goes to get herself checked by the hot gynecologist (who she also happens to be really into), and she spreads her legs for him, instead of the usual white blur there's a picture of a teddy bear in between her legs. By the way, if you're someone who isn't usually into sex scenes, fear not. This manga is much tamer than the title would have you believe. In fact, it probably has the least sex out of all the manga in the sweet genre. Don't let that put you off if sex scenes are your thing, because this manga is hilarious and beautifully drawn. If you don't read it you'll be missing out.
READ THIS TITLE >
View other Staff Awards