Summertime Blues
Posted on Sep 18th / Genre: Shojo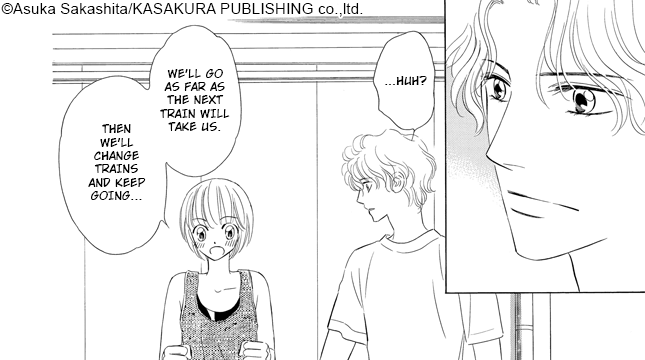 Jo's comment
It's back-to-school time again, and for many people, that means new opportunities, new friendships, and maybe even new love. But, for Chika, when she looks back at her high school memories, all she can think about is the one who got away: Kataru, her classmate and first crush. One summer, she was able to get close to him, but then somehow it all fell apart...
This story takes place with the past and present interspersed. When Chika happens to run into Kataru for the first time six years later, it's as if those summer memories from all those years ago have bubbled up to the surface and are reaching up to a slow boil. And that's exactly what Asuka Sakashita is great at doing in this story! Each chapter starts out leaving you wondering what will come next, and slowly builds up to a heart-pounding climax, only to leave you hanging for the next chapter. I admit I couldn't put it down myself without reading everything in one sitting!
Chika and Kataru, as well as Kataru's younger sister Yuki, are really interesting and fleshed-out characters who react to the manga's themes of love, despair, loss, and change in realistic ways. Both of them deal with sadness and pain differently, and the story takes some surprising turns as their relationship develops! Just because summer is over, it doesn't mean you have to be sad. Check out Summertime Blues and cure your own malaise!
From Booty Call to Girlfriend
Posted on Sep 11th / Genre: Love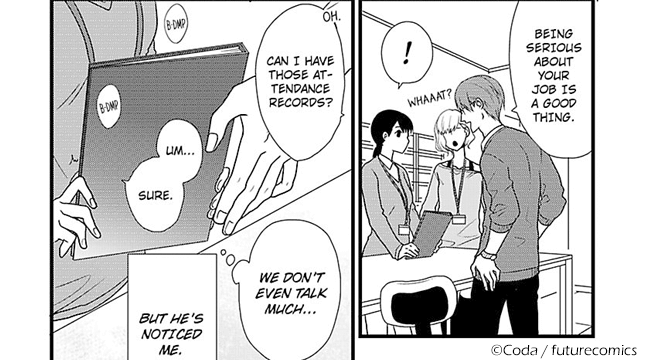 Candi's comment
Aoi Nishino is a part-time professor at a graphic arts and design college. She's earned herself the reputation of being an uptight teacher among the students. Eri Maeda, her newest colleague, tells her to loosen up and dress more casually. Sosuke Miura sticks up for her, and that's when we first find out that Aoi has the hots for him. Sosuke later tells Aoi that he's planning the yearly full-time-staff-only party and wants to invite her this year. Aoi jumps on the opportunity, thinking it'll give her the chance to get to know him better. At the party, Aoi and Sosuke are seated right next to each other and get to talking. Things seem to be going well, but Aoi doesn't get her hopes up. They decide to skip out on the after party, and on the way home, Sosuke admits that he's got a little liquid courage, so he asks Aoi to come back to his place! Will Aoi accept his invitation? Read on and find out in the latest series from Coda, author of bestselling Artist And The Beast!
It Starts from the Inside
Posted on Sep 4th / Genre: Yaoi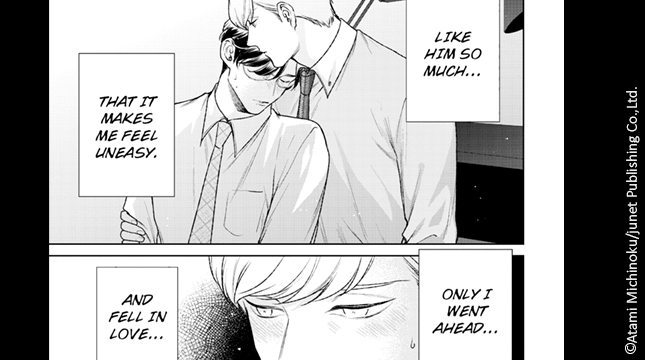 Yao's comment
OH MY %$%$!! I truly regret hopping on the Atami Michinoku wagon so late! This manga was everything I could have asked for! Beautiful art? Check! Amazing, erotic sex scenes? Check! Fleshed out characters with actual personalities and a solid story to match? Check!
The two main characters are colleagues who start off with a physical relationship and the story doesn't take its time to showcase the main fetish of the manga, urethra bougies. The story does admittedly begin in a stereotypical office-yaoi way and visits tropes such as share-a-room-on-a-business-trip, but it soon guides us deeper into the minds of the two protagonists, who dance around their developing feelings.
I love that the bottom seems to have less control in bed, but more control out of bed, and vice versa for the top, and the two have a mature, consensual relationship that they constantly test the boundaries of, for better or for worst. I really found myself rooting for them to end up happy, and I hope you do too!
The Taming of Xander Sterne The Twin Tycoons II
Posted on Aug 28th / Genre: Harlequin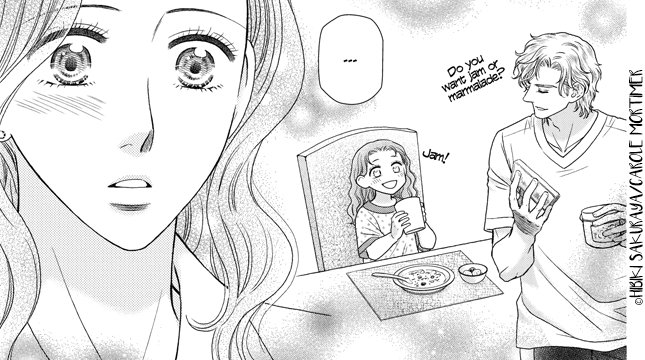 Quin's comment
I reached for this volume despite not having read the previous installment in the series, and I'm really glad I did! Although the protagonists from another book feature as side characters, this story is a stand-alone, so don't let the fact that it's a series discourage you! Something tells me that I'll have to read the previous volume though, seeing as this one exceeded my expectations.
At a glance, this manga seems to be a typical story of a playboy falling in love with an honest and pure-hearted lady, but there's more than a touch of uniqueness to it. Both the hero and the heroine have some heavy burdens to shoulder, and their struggles feel almost uncomfortably realistic. Xander's battle with his childhood trauma and attempts to overcome being a victim of abuse are both heart-wrenching and moving. Sam, on the other hand, is fragile yet strong, willing to do absolutely anything for her daughter. Watching those two come together and observing how they work out their differences is the best part of the reading experience, although the beautiful art certainly makes things even better! Whole-heartedly recommended!
I Hate Romance Comics!
Posted on Aug 21st / Genre: Shojo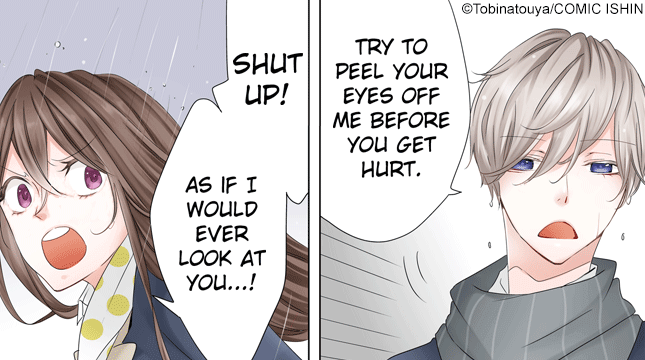 Jo's comment
I'm sure if you try hard enough you could easily name a laundry list of romance tropes: stuck in a sudden rainstorm together with your crush, bumping into him on the street with your half-eaten breakfast, getting stuck at the nurse's office together...

But, Momoko Akashi wants nothing to do with any of that! For her, romance comics are tied in with the worst day of her life. After that horrible day, Momoko swore that she would never touch another romance comic ever again. But, her friend is sick of her constant badmouthing and "curses" her: Momoko is forced to find love in the most "romance comic" way possible with the first boy she sees! It's happily ever after whether she likes it or not! And, guess what, it's none other than Aiji Aoto, the boy she absolutely hates!
Despite all the crazy situations Momoko finds herself in with Aiji, she's determined to stay strong and not lose to her stupid curse. Besides, there's no way the curse is even real, right!? Will she succumb to her sweet happy ending after all? Don't be a hater and check it out for yourself!
Intensive Care
Posted on Aug 14th / Genre: Love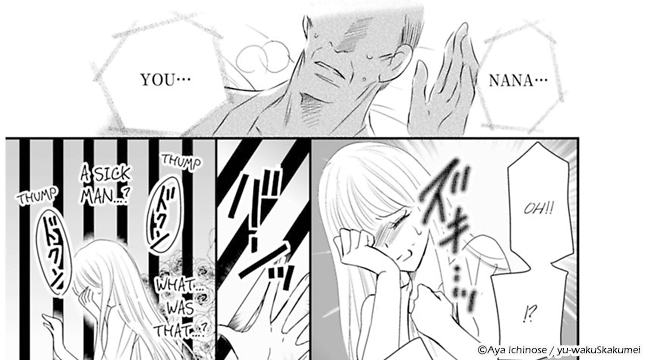 Candi's comment
On her way home from a wedding dress fitting, Nana Hiiragi is involved in a terrible accident in which she loses her memory. When she awakes in the hospital after having a nightmare, she finds herself surrounded by two men she doesn't recognize. One is Dr. Yaotome, and the other is her fianc?, Yusuke Kogami. Nana tries her best to understand how she could've fallen for the rough-around-the-edges Yusuke and can't help but feel afraid of him. One night, a sick man flashes before Nana's eyes. She feels like she knows him from somewhere, but can't recall where. She tries to go out in search of him, but is stopped by Yusuke. Yusuke tells her she's become meeker and that he prefers her this way. What on earth was Yusuke like before she lost her memory? Will Nana recover her memory and discover who the sick man is? Read on and find out!
Mr. Katakura's Dirty Little Secret
Posted on Aug 7th / Genre: Yaoi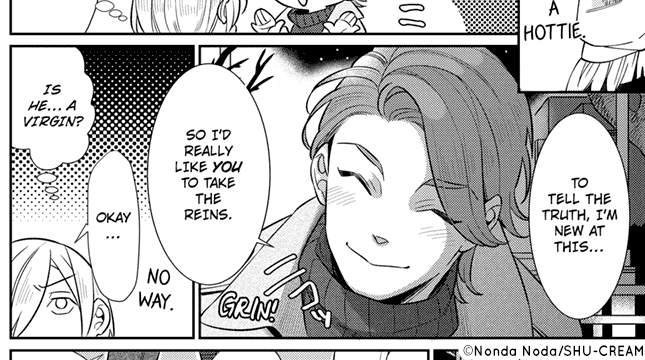 Yao's comment
Shoichi Katakura works at a nursery school and is loved by all the children and their parents! But at night, he becomes "Ichi" and eats men like candy... On one of his prawls for a man online, a super hot, but also super straight man turns up. Shoichi had promised himself he would never sleep with a straight man again, and he ditches the hottie, Kei, in the middle of their session... Only to think that Kei looks awfully familiar. Of course, this only means they will run into each other again, and in the most inconvenient place for Shoichi...!

I looooooove me some Nonda Noda! A master in both Love Manga and Yaoi manga, this is just the perfect combination of so many tropes that push my buttons. 1) Secret night life to a otherwise prim-and-proper character, 2) A "straight" top, 3) Super beautiful art, 4) Adorable side characters... and so much more! I had gone into this thinking it would be light-hearted and a simple, fun, smutty read, but ended up more emotional than I had expected, which is always the best surprise. Also, the extra chapter at the end is SUCH a special and surprising treat as well... You won't be disappointed!
Married for the Tycoon's Empire Brides for Billionaires I
Posted on July 31st / Genre: Harlequin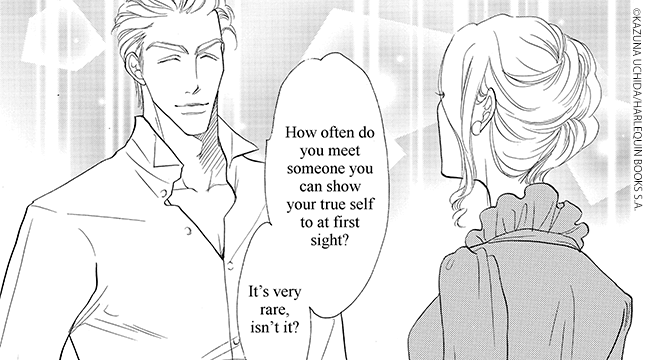 Quin's comment
When American business tycoon Ben Carter calls three of his rivals to a meeting, it comes as quite a surprise to all of them. What could he want to talk about? It turns out he's had enough of the press constantly bad mouthing all of them and making up fantastical stories about them drinking the night away and bedding countless women. Not only is it damaging their businesses, but it's hurting the charity they all work with as well! The way to put a stop to this nonsense? Show the world that they are good, family men, by finding themselves wives. Acting on that, Ben joins a dating agency, and his eye is immediately caught by the beautiful and elegant British woman Julianna Ford. But after trying to set up a date, he is crushingly rejected by her, as it turns out she is the daughter of a British construction tycoon, whose business Ben tried to take-over! How will Ben win Julianna over and show the world his good side? This is maybe one of the most wholesome romance series I've had the joy of reading up until now. Not only is the art beautiful, but you can really feel the connection between Ben and Julianna and understand the worries that they're both having.
The Bittersweet Taste of Love -Bakery and Restaurant-
Posted on July 24th / Genre: Shojo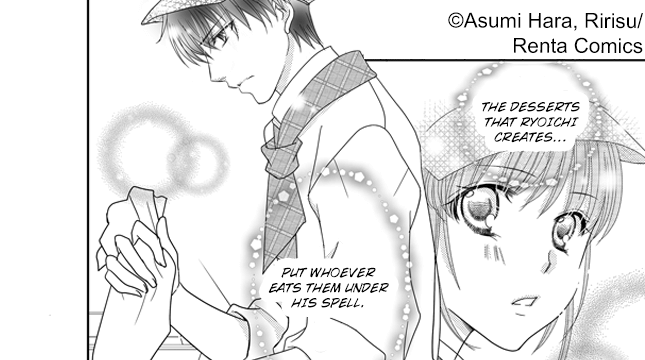 Jo's comment
Ah, on-the-job romance. What could be more glamorous? Well, it turns out that working day-in and day-out in the kitchen at a five-star hotel isn't exactly the best place to get to sit down and have a real heart-to-heart when you have a huge crush on another employee.
Ryoichi is the award-winning head chef at a hotel bakery. Chika has been in love with him ever since she crossed paths with him when her sister, Hazuki, hired him to create her wedding cake four years ago. What better place to fall in love than at a wedding, right? There's just one problem: Chika's sure Ryoichi has a crush on Hazuki due to the amazing intricacy and incredible beauty of the cake topper he created. Oh yeah, and also Ryoichi has no respect for anyone and belittles everyone he meets. Darn. Even their boss isn't safe from his sharp tongue!
But deep down, beneath his rough exterior, Chika knows that Ryoichi has a caring heart, even though she can't bring herself to tell him how she feels. Now that Chika is working at the same hotel, maybe her chance will finally come! Will Ryoichi notice her for who she really is, or will Chika be forever doomed to hiding her sweet feelings behind her sweet creations? Read on for a story of love and dessert so savory you'll be hungry for more!
Love in the Fujinami Household -A New Romance Begins in the Family!?-
Posted on July 17th / Genre: Love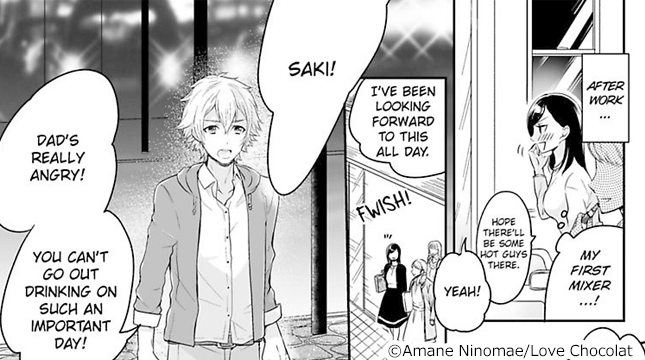 Candi's comment
Saki Fujinami's father remarried when she was 10 years old. Her mother passed away when she was 14. Ever since then, she's been living with her brothers who are so over-protective that they don't even let her go to a simple mixer. It's understandable, though. On her way home from school, she ran into a flasher, and her brothers insisted on dropping her off and picking her up from school. When the story begins, Mitsuki, her youngest brother, asks her to go to a caf? with him. Saki refuses, saying she's got another work dinner, but Shinobu drills her about it. She gives in and confesses that she's going to a mixer. Despite their efforts to stop her, Saki heads off to the mixer anyway! Just as she's leaving work with her friends, Mitsuki shows up and tells her their father's angry she blew off Mitsuki. Her friends insist that she prioritize her family and skip the mixer. Mitsuki drags her back home where they watch Takaomi's films. Right before the juicy part, Takaomi turns off the TV. Saki laments that she's stuck at home, unable to find a husband when her brother's character is getting all the action.

"If you want a husband, there's one right here," Takaomi says nonchalantly.
"...Huh? Where?" Saki asks.
"You shouldn't be so rude to your husband," Takaomi responds, as he leans in to Saki...

Hold up...! Takaomi can't be serious...!? Read on today and find out what happens next!
View Previous Staff Awards