My Best Friend Only Gives Me Poison
Posted on Sep 16th / Genre: Love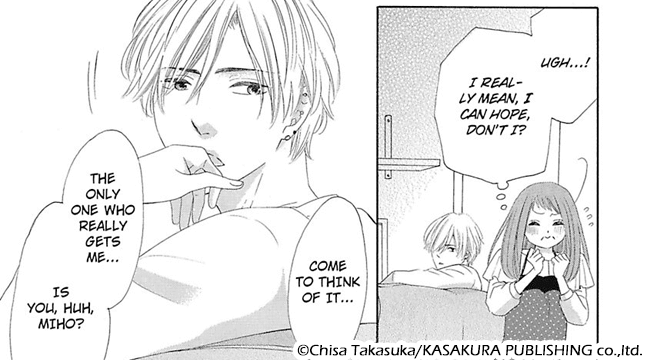 Candi's comment
Miho's best friend since childhood, Yuma, is a total playboy. He leaves a trail of broken-hearted girls behind him wherever he goes. The only reason Miho's been allowed to stay so close to him was because she never crossed their friendship line, despite being secretly in love with Yuma herself. Things change one night after Yuma returns to his apartment, famished, and tells Miho about the latest girl whose heart he's broken while wolfing down a bowl of strawberries Miho planned to use for dessert. Miho defends all the girls he's been with, chewing Yuma out for his behavior. It dawns on Yuma then that Miho's the only girl he's ever been the closest to, and casually suggests they test their chemistry. Yuma grabs Miho, and... kisses her!? Startled, Miho shoves Yuma off of her and tells him it'll never happen. The next day at school, things are back to normal: Yuma shows up in class with a new girl wrapped around his arm and asks Miho to move over so they can sit next to her. Once seated, Yuma's hand brushes on Miho's thigh! Miho jolts right out of her seat and asks the professor if she can change seats. After class, Miho goes to Yuma's apartment out of habit. Just as she's about to open the door, Yuma walks up behind her with her favorite treat, but really wants Miho for dessert! Will Miho give in and test her chemistry with Yuma?
On Camera, I'm a Woman
Posted on Sep 9th / Genre: Yaoi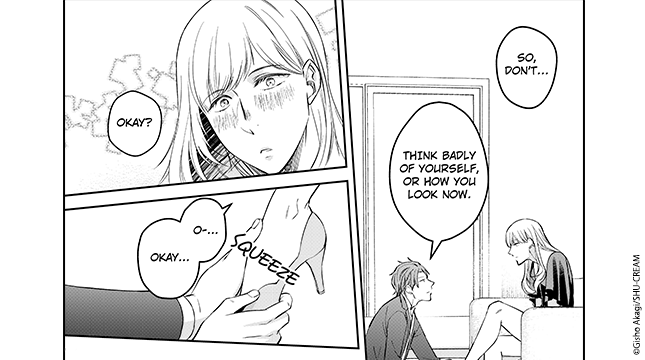 Yao's comment
Adult film director Kyoichi is on the hunt for new cross-dressers to star in his next masterpiece when he meets Nao, a man with the most beautiful, feminine face he's ever seen. Nao, having just been rejected by a girl, is feeling super down, which provides the perfect opportunity for Kyoichi to swoop in and cheer him up! After telling Nao how pretty he is, Kyoichi convinces him he needs to become even more beautiful than the girl that rejected him, by cross-dressing! But, while Kyoichi's waiting for the perfect opportunity to ask the now beautiful, long-haired Nao to star in his next film, he starts to realize that he'd rather keep the stunning young man all to himself!
Despite the sketchy premise, this is actually a pretty wholesome manga! Though Kyoichi starts off with less than pure intentions, their relationship develops into something cute and sweet, with both of them trying their best to make the other happy. The smut is hooooot as heck (assuming you're into seeing delectable sausages through panties) and, in an all too rare case for yaoi, very much consensual! If you're into cross-dressing stories, then you definitely need to check this out!
Once Upon a King
Posted on Sep 2rd / Genre: Harlequin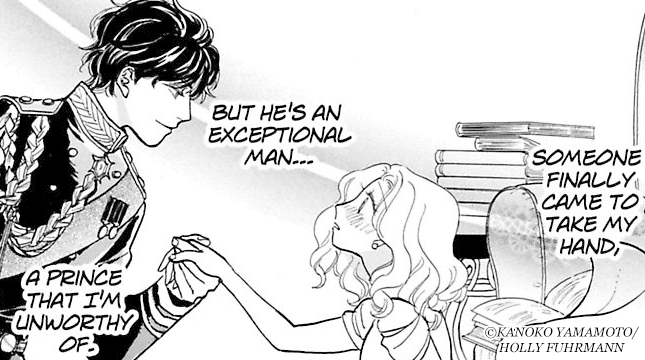 Quin's comment
Once Upon a King tells the story of how love can survive the test of time. Despite arguments and misunderstandings being left to stew unresolved, once reunited, true love will find a way to overcome them. Cara believes the Michael, the father of her unborn child, abandoned her after one night of romance, while Michael thinks that she abandoned him. Three months later, Cara goes to attend the wedding of her friend, the princess of Eliason, and she discovers that Michael is her brother, the prince of Eliason and next in line to be king. Concerned about her ability to enter the royal family and raise a noble baby, she hides her pregnancy from Michael and tries to create distance between them. Despite these obstacles, Michael is persistent in proving his love for Cara and determined to earn her acceptance. This story will make you root for the characters to realize their feelings for each other and obtain happiness. I hope it touches you the same way it touched me.
The Antique Cat Shop
Posted on Aug 26th / Genre: Shojo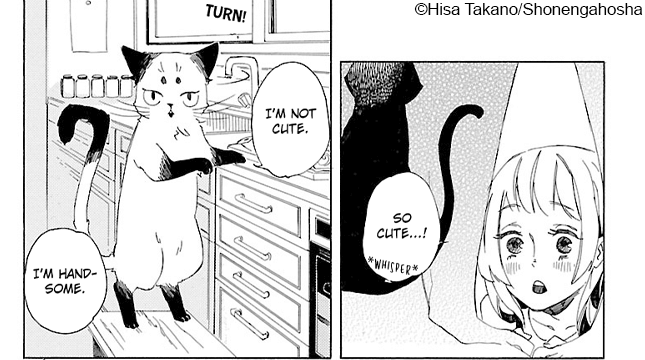 Jo's comment
Talking cats and magic! For me, that's pretty much all I'd need to read before I'm sold on any comic. But, if you're not as much of a cat lover as me, I guess I should write a bit more about this story! This short story collection focuses on a mysterious antique shop run by a man and his talking cat, Bonten. But, talking and making tea (while being really cute) aren't his only specialities! He's also skilled at appraising antiques (while being cute), and knows a few mystical arts to help out his customers (and also he's really cute). Interspersed with the main stories of magical encounters with Bonten and customers, as well as various other talking and working cats, are mini stories between Bonten and the shop owner, where Bonten shows off all the curiosity and haughtiness you would expect from a pet cat who happens to be able to speak. Every chapter of this comic kept me wondering what was going to happen next, and see what cuteness was in store for me this time. If you like stories that will melt your heart and restore your faith in humanity, you should absolutely check out The Antique Cat Shop!
Wolves in Lab Coats -Examined Behind Closed Doors-
Posted on Aug 19th / Genre: Love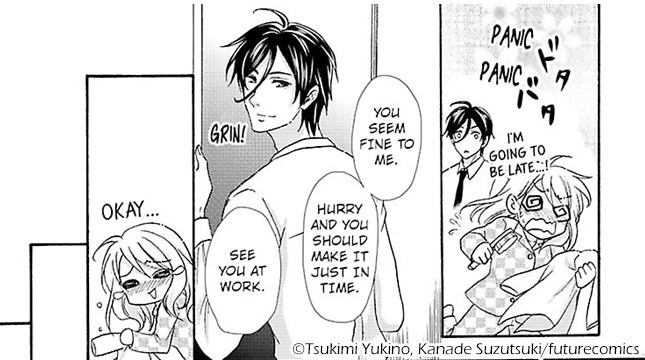 Candi's comment
Natsuna's mother, Kanade, remarries. Her stepfather, Takao, is a successful doctor who brings his two sons, Hideo and Akihide, with him. Hideo and Akahide are also aspiring doctors. In fact, six years after they become a new family, they have completed their residency and are on their ways to becoming full-fledged doctors. Takao takes Kanade to the U.S. to see how his E.R. is doing and leaves Hideo and Akahide alone with Natsuna for one year! Not wanting to be an outcast, Natsuna begins studying to become a certified E.R. nurse. She pulls all-nighters to catch up with everyone else. Hideo admonishes Natsuna for her constant late nights. However, Natsuna is only more determined than ever to complete her studies and continues to burn the midnight oil. On one fateful day, Hideo comes into Natsuna's room to wake her up. She's overslept and is about to be late to work! Natsuna drowsily makes her rounds and passes by an empty exam room. She hears voices coming from inside, so she steps in to see who's there. There, she finds Dr. Kurosaki with another nurse! Startled, she tries to flee, but Dr. Kurosaki pins her down to examine her. Just then, Akihide walks in and shoos Dr. Kurosaki away. He proceeds to give Natsuna a follow-up exam, but things take an unexpected turn when he tells her neither he nor Hideo view her as their sister! Read on to find out what happens to Natsuna next!
The Mascot is the Goddess of Victory
Posted on Aug 12th / Genre: Yaoi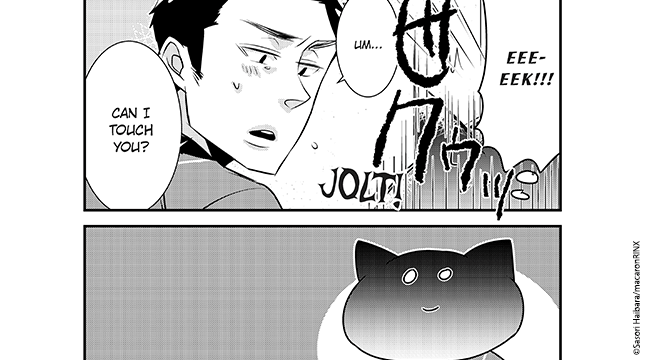 Yao's comment
If you've ever had "guys in character outfits" on your list of fetishes, this one's for you guys! (I guess this counts as cosplay?)
Yuji works as the black cat Mascot character Kuro for a baseball team. His one reason for taking the job? To be closer to his idol Shinichi, one of the top players for the team. Although he's very much in love with Shinichi, Yuji knows his chances of really getting to know the guy are slim to none, but he's content just being near the man of his dreams. One day after a rough game however, Shinichi sees Yuji dressed as Kuro and takes him aside for a chat. It turns out that not only is Shinichi a fan of the black cat character, but he's got some pretty wild ideas about how the man-sized kitty cat can cheer him up...
While being full of smut, this manga's story is cute as heck and you'll fall in love with both boys in a heartbeat.
Bittersweet Love
Posted on Aug 5th / Genre: Harlequin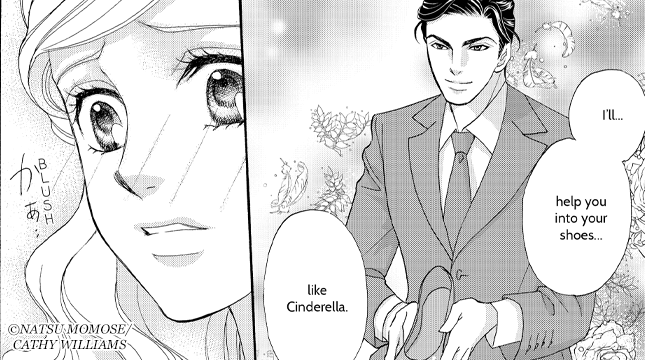 Quin's comment
Bittersweet Love is the tale of two unexpected lovers who can't quite express their feelings for each other. Kane is a rich CEO and Natalie is his secretary. When Natalie realizes how much she loves Kane at the company Christmas party, she decides to get in shape and put her life in order. Their relationship starts taking form after this. There are many bumps on the road, though. Ex-girlfriends, fake-boyfriends, work, passion, and parties. This manga has all the right ingredients for a touching love story. This is a story for anyone who wants to believe in love regardless of the circumstances. This story isn't about blind love or infatuation, it's about being mature enough to recognize your situation and to know the depths of your own heart. It was truly a pleasure to read and I hope you enjoy it as much as I did!
My Princely Servant
Posted on Jul 29th / Genre: Shojo
Jo's comment
Misaki had it all: athletic, top of her class, and basically the class "prince" of her all-girls school. She's enjoying life on top... that is, until her school merges with the nearby all-boys school and her title is usurped by Yamato, a smart (and smart-aleck) genius who studied abroad and sleeps through all the classes he doesn't outright skip. Despite that, he still gets straight A's, and takes the title of "school prince" without even trying. Well, Misaki isn't having any of that! She believes in the value of hard work, and challenges Yamato to a pick-up basketball match. And to make things more interesting, she tells him that the loser has to be the winner's servant! Yamato surprisingly agrees to her challenge, and the battle begins. It's a close match, but in the end the winner is... Misaki! Then, Yamato gets down on one knee, kisses Misaki's hand, and professes his outright servitude! How could winning be so embarrassing!? Misaki just wanted to get Yamato to pay more attention in class, but now she's getting much more than she bargained for! Why is Yamato going above and beyond the call of duty? Is she just royally screwed? If you're looking for a beautiful, full-color story between two strong-willed protagonists, "My Princely Servant" takes the crown!
Do You Want to Be Spoiled? -Bound by My Hoodlum Boyfriend-
Posted on Jul 22rd / Genre: Love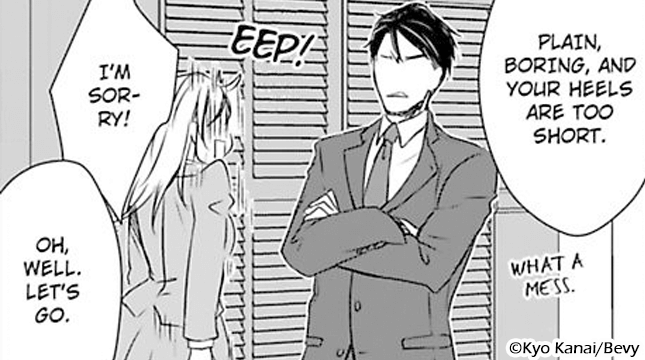 Candi's comment
Hana Ooyagi, 25, is in the middle of a quarter-life crisis. Her company's gone bankrupt and, to top it off, she's been evicted from her apartment. As she drags her luggage out of her apartment and crosses the street, she sees a car coming and steps in front of it! Out of fear of dramaging the expensive-looking car, however, she jumps out of the way and blacks out. When Hana comes to, she finds herself in a fluffy bed and with a hot, somewhat intimidating man standing at the end of the bed. The man asks Hana what she wants. Hana blurts out, "to marry you!" but later retracts the statement, saying she would like to marry a man LIKE him. The man has his way with her to test out their compatibility. Pleased with how Hana performs, he rushes her to get dressed and whisks her off to a fancy house and introduces Hana as his fiancee to his parents! Hana gets the feeling she'll be marrying into the underbelly of the world, and her suspicions are confirmed when Ryogo Shirakawa's (the man's name, as she then learns) cousin, Yosuke Kamiya comes to her rescue. Will Hana go through with her marriage to Ryogo?
Kai, the Super Bottom
Posted on Jul 15th / Genre: Yaoi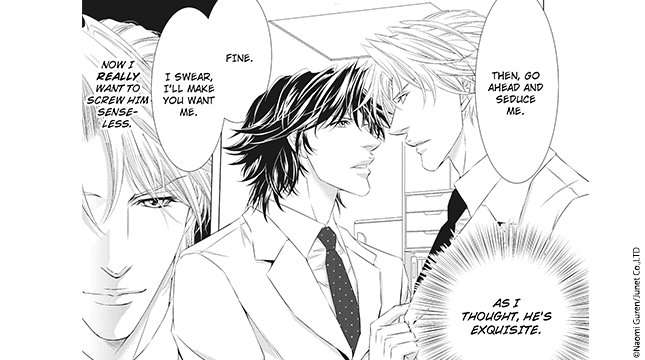 Yao's comment
Shouma Yaku is a Super Top. No man can resist him. His money, looks, and intellect have men dropping their pants and preparing their cheeks for a pounding without a second thought. But what's this? A new resident has started working at Shouma's hospital? And he's a Super Bottom!? Shouma is ready to slam, but Kai the Super Bottom has no intention of welcoming Shouma into his man cave just yet...
Kai the Super Bottom is a ridiculous and wild ride on a never-ending smut-coaster. There are no heart-warming stories to be had here, but that's not Kai's job. His job is to get you giggling and to quench the fire in your loins with his butt that won't quit. If you're looking for a laugh, I can't recommend Kai the Super Bottom enough!
This manga also contains a second story featuring chaotic and downright dirty company rivalries, yet more beautiful chiseled men, and a thing for nice hard nips.
Surrender
Posted on Jul 8th / Genre: Harlequin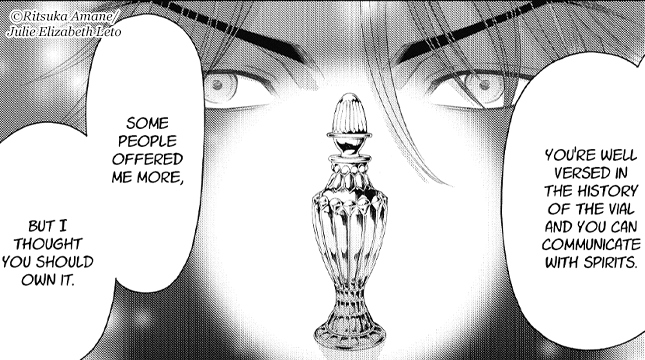 Quin's comment
Evonne is an anthropologist and a psychic. Her research centers on a long dead gypsy king named Viktor. Through the course of her studies she purchases a vial that is related to Viktor. It is said that the vial will enhance the paranormal powers of its owner. However, it doesn't seem to work. Suddenly, she hears a mysterious knock on her door. A quick investigation shows nobody is there... except the ghost of long dead Viktor! He was trapped inside the vial and now he is trying to seduce Evonne. Despite warnings of his black magic, will she decide to give in to his advances? What are his real motivations? This was such a fun manga to read! It shakes up the typical formula for a harlequin and keeps the story unpredictable. I personally loved the supernatural elements and how they were a big plot point and not just a throw away gimmick. If you're looking for a manga that will engage your curiosity and make you believe in the power of magic, this is the one!
Beating the Heroine at Her Own Game
Posted on Jul 1st / Genre: Shojo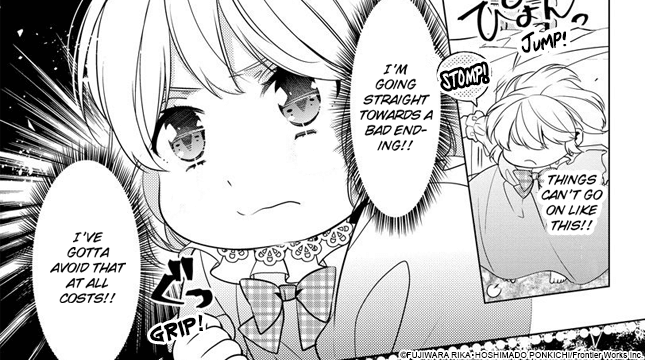 Jo's comment
Seems like every comic wants to tackle the "reincarnated as a romance game character" plot lately. However, this manga tries something a bit different with the formula! Instead of being reincarnated as a popular hero in a fantasy kingdom-themed love sim, Cosette wakes up to find that she's been reincarnated from a 40-year-old housewife into a generic side character, and is "supposed to be" a sycophant for the main heroine's rival! So, she has no chance of getting close to Crown Prince Leonhart, right? And to make matters worse, if she loses a duel and goes to the bad ending, she'll be stuck at a convent with super strict sisters! The "game" starts when she's 16, and she realizes she's been reincarnated when she's 6. That's 10 years to get her crap together and avoid a bad ending, while maybe even befriending Prince Leonhart and his friends themselves! However, there seems to be another reincarnation in the mix... the heroine herself, Angie! And she wants Prince Leonhart all to herself! But, don't think this story is just about love! Double-crossing dukes, revenge-seeking royals, and more political intrigue await in the kingdom of Artoria! Will Cosette avoid the bad ending for her and her friends, and overcome the game's story? It's not just a game for her!
Love Debut
Posted on Jun 24th / Genre: Love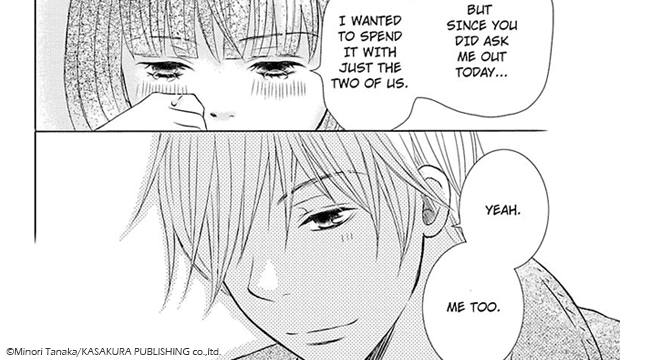 Candi's comment
Suzuki is captain of the soccer team and the most popular guy in school. Hina's always had a crush on him, but has never had the courage to ask him out... until graduation! Hina makes a bet with her friend and loses. In front of a line of girls waiting to ask Suzuki out, Hina professes her love for him and asks him out. "Okay. Sure," he responds calmly. The girls in line scream at him about how they have no connection whatsoever and demand an explanation. Suzuki says he'd never expected Hina to ask him out and thinks it might be fun. Hina's never dated before, so she doesn't know how to get closer to him. She's so awkward that on their first date she even orders the wrong drink for herself! What will she do if Suzuki decides she's not as fun as he thought she'd be!?
Midnight Make Love
Posted on Jun 17th / Genre: Yaoi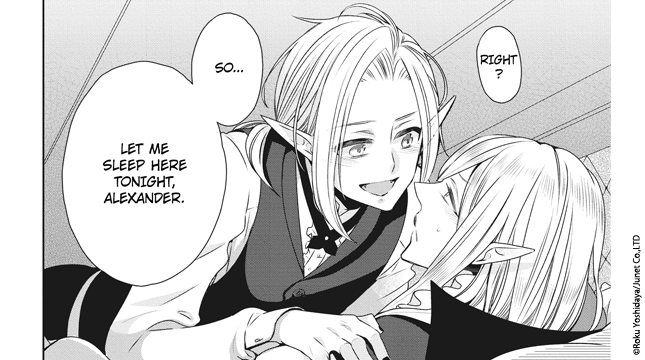 Yao's comment
Beautiful vampires banging? Getting slammed by the white rabbit from Wonderland? Dark spirits that hide in the hair down there? This anthology has it all! Fantasy stories, idols, boys in bridal-wear, honestly I couldn't believe the variety when I opened this one. Each story is short and sweet, with smut that goes from zero to 100 in the blink of an eye. Several chapters feature guys in women's clothing if that's your thing, and there's a good mix of different top/bottom relationships, whether it be quiet tops taming wild bottoms or wild tops ravaging quiet bottoms. While there's no real drama to be found here and each couple only gets one chapter to themselves, each of their short stories feels satisfying and complete enough for you to happily move on to the next couple.
So, if you're after a cheerful read full of wacky couples and sweaty smut, look no further than Midnight Make Love.
Remodeling the Bachelor
Posted on Jun 10th / Genre: Harlequin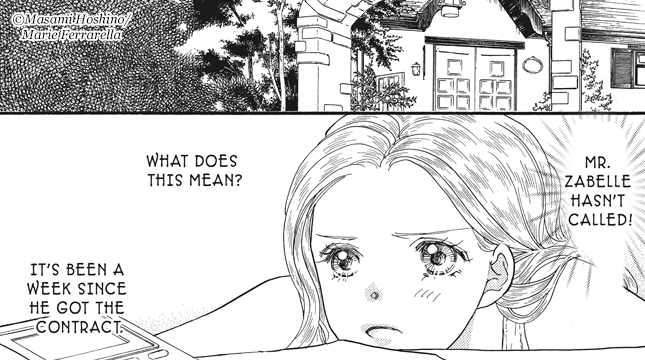 Quin's comment
Leave your expectations at the door! This is a mindset that we can all improve from having in our own lives. And, the protagonist in Remodeling the Bachelor is about to learn this in a big way! Phillipe is a genius computer programmer, but his skills don't extend much further than that. When he is faced with a bathroom and kitchen in disrepair, he is guilted into finally hiring a contractor to help. When the contractor turns out to be a woman, he is shocked! This story is born from that fated meeting. Janice, the contractor, is dealing with the specter of a past that continues to exert its influence on her day to day life. While these two work out their respective pasts, they grow closer and closer until they decide to forge their own path. One not burdened by what has happened before, but one that believes in the joy of things to come. One they can forge together. This is a lovely and touching love story that all harlequin reader should check out!
View Previous Staff Awards