The Mascot is the Goddess of Victory
Posted on Aug 12th / Genre: Yaoi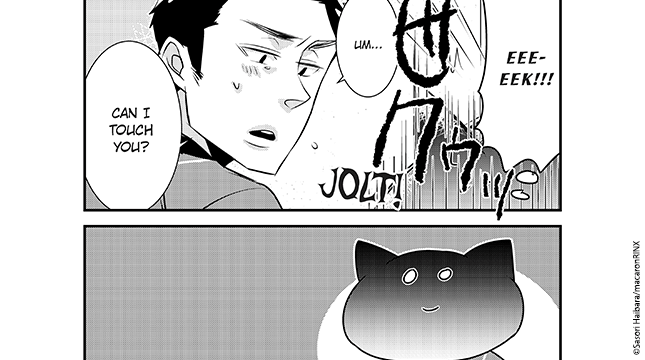 Yao's comment
If you've ever had "guys in character outfits" on your list of fetishes, this one's for you guys! (I guess this counts as cosplay?)
Yuji works as the black cat Mascot character Kuro for a baseball team. His one reason for taking the job? To be closer to his idol Shinichi, one of the top players for the team. Although he's very much in love with Shinichi, Yuji knows his chances of really getting to know the guy are slim to none, but he's content just being near the man of his dreams. One day after a rough game however, Shinichi sees Yuji dressed as Kuro and takes him aside for a chat. It turns out that not only is Shinichi a fan of the black cat character, but he's got some pretty wild ideas about how the man-sized kitty cat can cheer him up...
While being full of smut, this manga's story is cute as heck and you'll fall in love with both boys in a heartbeat.
Bittersweet Love
Posted on Aug 5th / Genre: Harlequin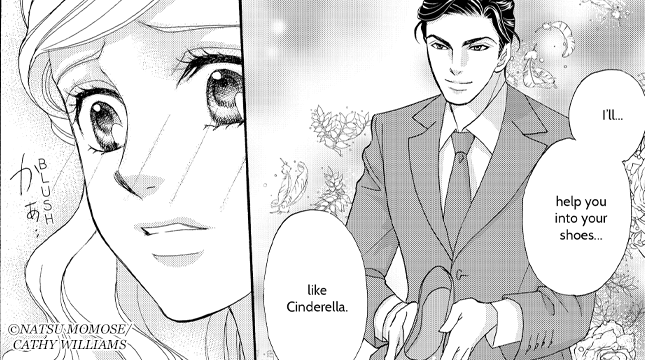 Quin's comment
Bittersweet Love is the tale of two unexpected lovers who can't quite express their feelings for each other. Kane is a rich CEO and Natalie is his secretary. When Natalie realizes how much she loves Kane at the company Christmas party, she decides to get in shape and put her life in order. Their relationship starts taking form after this. There are many bumps on the road, though. Ex-girlfriends, fake-boyfriends, work, passion, and parties. This manga has all the right ingredients for a touching love story. This is a story for anyone who wants to believe in love regardless of the circumstances. This story isn't about blind love or infatuation, it's about being mature enough to recognize your situation and to know the depths of your own heart. It was truly a pleasure to read and I hope you enjoy it as much as I did!
My Princely Servant
Posted on Jul 29th / Genre: Shojo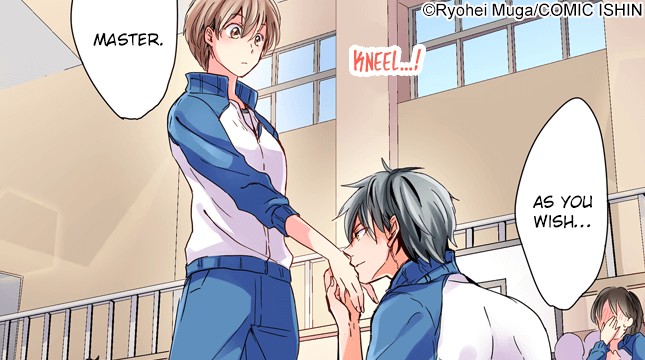 Jo's comment
Misaki had it all: athletic, top of her class, and basically the class "prince" of her all-girls school. She's enjoying life on top... that is, until her school merges with the nearby all-boys school and her title is usurped by Yamato, a smart (and smart-aleck) genius who studied abroad and sleeps through all the classes he doesn't outright skip. Despite that, he still gets straight A's, and takes the title of "school prince" without even trying. Well, Misaki isn't having any of that! She believes in the value of hard work, and challenges Yamato to a pick-up basketball match. And to make things more interesting, she tells him that the loser has to be the winner's servant! Yamato surprisingly agrees to her challenge, and the battle begins. It's a close match, but in the end the winner is... Misaki! Then, Yamato gets down on one knee, kisses Misaki's hand, and professes his outright servitude! How could winning be so embarrassing!? Misaki just wanted to get Yamato to pay more attention in class, but now she's getting much more than she bargained for! Why is Yamato going above and beyond the call of duty? Is she just royally screwed? If you're looking for a beautiful, full-color story between two strong-willed protagonists, "My Princely Servant" takes the crown!
Do You Want to Be Spoiled? -Bound by My Hoodlum Boyfriend-
Posted on Jul 22rd / Genre: Love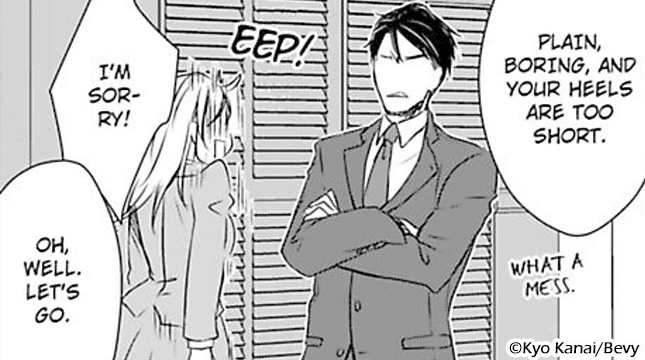 Candi's comment
Hana Ooyagi, 25, is in the middle of a quarter-life crisis. Her company's gone bankrupt and, to top it off, she's been evicted from her apartment. As she drags her luggage out of her apartment and crosses the street, she sees a car coming and steps in front of it! Out of fear of dramaging the expensive-looking car, however, she jumps out of the way and blacks out. When Hana comes to, she finds herself in a fluffy bed and with a hot, somewhat intimidating man standing at the end of the bed. The man asks Hana what she wants. Hana blurts out, "to marry you!" but later retracts the statement, saying she would like to marry a man LIKE him. The man has his way with her to test out their compatibility. Pleased with how Hana performs, he rushes her to get dressed and whisks her off to a fancy house and introduces Hana as his fiancee to his parents! Hana gets the feeling she'll be marrying into the underbelly of the world, and her suspicions are confirmed when Ryogo Shirakawa's (the man's name, as she then learns) cousin, Yosuke Kamiya comes to her rescue. Will Hana go through with her marriage to Ryogo?
Kai, the Super Bottom
Posted on Jul 15th / Genre: Yaoi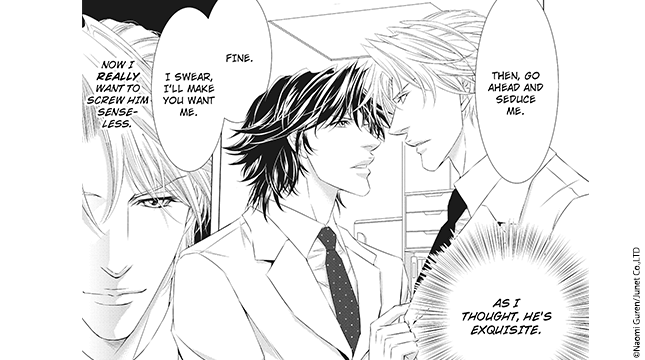 Yao's comment
Shouma Yaku is a Super Top. No man can resist him. His money, looks, and intellect have men dropping their pants and preparing their cheeks for a pounding without a second thought. But what's this? A new resident has started working at Shouma's hospital? And he's a Super Bottom!? Shouma is ready to slam, but Kai the Super Bottom has no intention of welcoming Shouma into his man cave just yet...
Kai the Super Bottom is a ridiculous and wild ride on a never-ending smut-coaster. There are no heart-warming stories to be had here, but that's not Kai's job. His job is to get you giggling and to quench the fire in your loins with his butt that won't quit. If you're looking for a laugh, I can't recommend Kai the Super Bottom enough!
This manga also contains a second story featuring chaotic and downright dirty company rivalries, yet more beautiful chiseled men, and a thing for nice hard nips.
Surrender
Posted on Jul 8th / Genre: Harlequin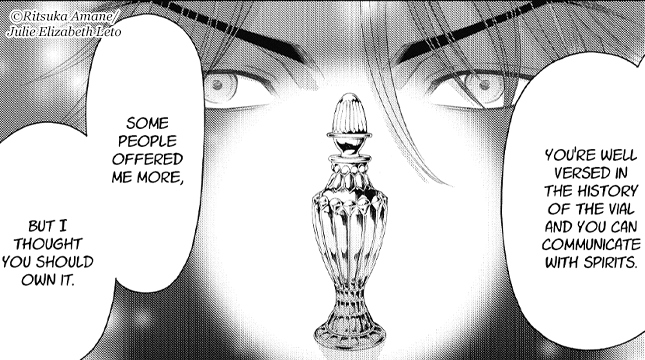 Quin's comment
Evonne is an anthropologist and a psychic. Her research centers on a long dead gypsy king named Viktor. Through the course of her studies she purchases a vial that is related to Viktor. It is said that the vial will enhance the paranormal powers of its owner. However, it doesn't seem to work. Suddenly, she hears a mysterious knock on her door. A quick investigation shows nobody is there... except the ghost of long dead Viktor! He was trapped inside the vial and now he is trying to seduce Evonne. Despite warnings of his black magic, will she decide to give in to his advances? What are his real motivations? This was such a fun manga to read! It shakes up the typical formula for a harlequin and keeps the story unpredictable. I personally loved the supernatural elements and how they were a big plot point and not just a throw away gimmick. If you're looking for a manga that will engage your curiosity and make you believe in the power of magic, this is the one!
Beating the Heroine at Her Own Game
Posted on Jul 1st / Genre: Shojo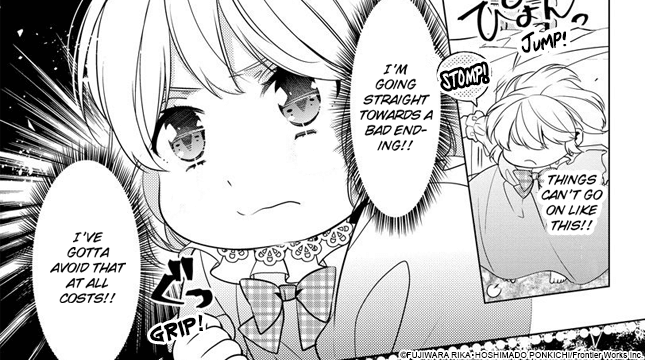 Jo's comment
Seems like every comic wants to tackle the "reincarnated as a romance game character" plot lately. However, this manga tries something a bit different with the formula! Instead of being reincarnated as a popular hero in a fantasy kingdom-themed love sim, Cosette wakes up to find that she's been reincarnated from a 40-year-old housewife into a generic side character, and is "supposed to be" a sycophant for the main heroine's rival! So, she has no chance of getting close to Crown Prince Leonhart, right? And to make matters worse, if she loses a duel and goes to the bad ending, she'll be stuck at a convent with super strict sisters! The "game" starts when she's 16, and she realizes she's been reincarnated when she's 6. That's 10 years to get her crap together and avoid a bad ending, while maybe even befriending Prince Leonhart and his friends themselves! However, there seems to be another reincarnation in the mix... the heroine herself, Angie! And she wants Prince Leonhart all to herself! But, don't think this story is just about love! Double-crossing dukes, revenge-seeking royals, and more political intrigue await in the kingdom of Artoria! Will Cosette avoid the bad ending for her and her friends, and overcome the game's story? It's not just a game for her!
Love Debut
Posted on Jun 24th / Genre: Love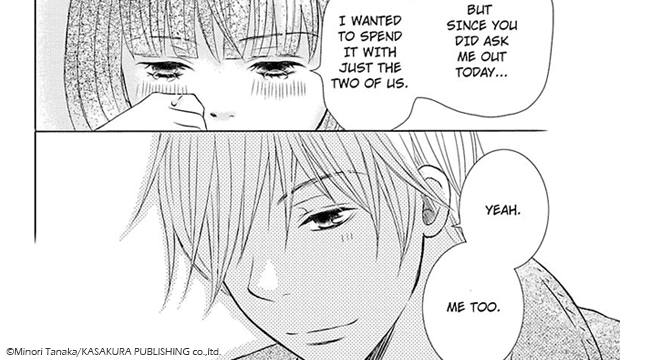 Candi's comment
Suzuki is captain of the soccer team and the most popular guy in school. Hina's always had a crush on him, but has never had the courage to ask him out... until graduation! Hina makes a bet with her friend and loses. In front of a line of girls waiting to ask Suzuki out, Hina professes her love for him and asks him out. "Okay. Sure," he responds calmly. The girls in line scream at him about how they have no connection whatsoever and demand an explanation. Suzuki says he'd never expected Hina to ask him out and thinks it might be fun. Hina's never dated before, so she doesn't know how to get closer to him. She's so awkward that on their first date she even orders the wrong drink for herself! What will she do if Suzuki decides she's not as fun as he thought she'd be!?
Midnight Make Love
Posted on Jun 17th / Genre: Yaoi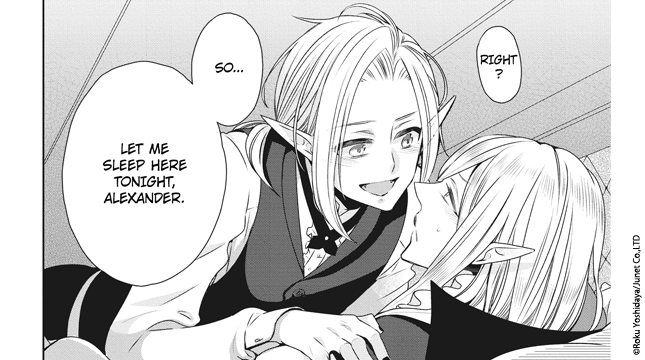 Yao's comment
Beautiful vampires banging? Getting slammed by the white rabbit from Wonderland? Dark spirits that hide in the hair down there? This anthology has it all! Fantasy stories, idols, boys in bridal-wear, honestly I couldn't believe the variety when I opened this one. Each story is short and sweet, with smut that goes from zero to 100 in the blink of an eye. Several chapters feature guys in women's clothing if that's your thing, and there's a good mix of different top/bottom relationships, whether it be quiet tops taming wild bottoms or wild tops ravaging quiet bottoms. While there's no real drama to be found here and each couple only gets one chapter to themselves, each of their short stories feels satisfying and complete enough for you to happily move on to the next couple.
So, if you're after a cheerful read full of wacky couples and sweaty smut, look no further than Midnight Make Love.
Remodeling the Bachelor
Posted on Jun 10th / Genre: Harlequin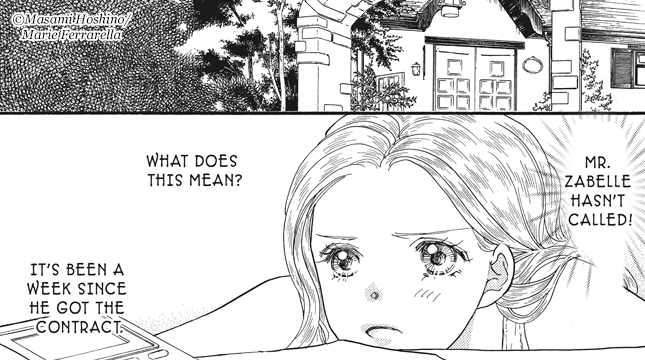 Quin's comment
Leave your expectations at the door! This is a mindset that we can all improve from having in our own lives. And, the protagonist in Remodeling the Bachelor is about to learn this in a big way! Phillipe is a genius computer programmer, but his skills don't extend much further than that. When he is faced with a bathroom and kitchen in disrepair, he is guilted into finally hiring a contractor to help. When the contractor turns out to be a woman, he is shocked! This story is born from that fated meeting. Janice, the contractor, is dealing with the specter of a past that continues to exert its influence on her day to day life. While these two work out their respective pasts, they grow closer and closer until they decide to forge their own path. One not burdened by what has happened before, but one that believes in the joy of things to come. One they can forge together. This is a lovely and touching love story that all harlequin reader should check out!
Lazy Cooking for Beginners
Posted on Jun 3rd / Genre: Shojo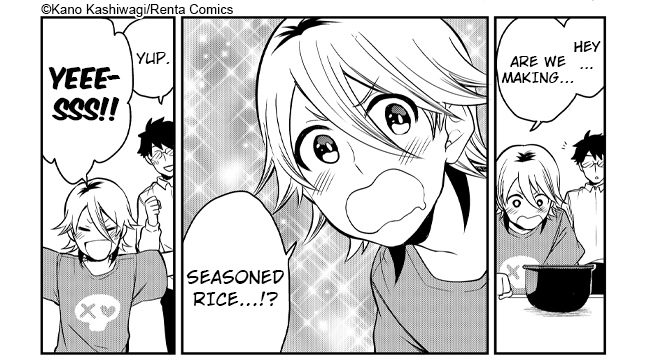 Jo's comment
Looking for something nice and long to sink your teeth into? Well, have I got the perfect morsel for you! Because this manga is 200 pages of humor, a great cast of characters, and of course, lots of delicious, mouth-watering foooood! Our story starts off by introducing Nao and his roommate, Sanshiro. Nao's band has just broken up, and without Ueda, their guitarist slash chef extraordinaire around, they need some nourishment, and a cure for their jobless malaise! With Nao's endless passion and Sanshiro's creative energy, there's nothing they can't make! ...But, maybe they should probably start simple, seeing as neither of them have ever really cooked before. As Nao keeps trying to make a new band, the dishes get more and more extravagant, and the fun new characters keep adding up! I especially love Nao's new neighbor and secret groupie, the hot-and-cold Rinko! Who knows, after reading this manga, maybe you can even find something new to make yourself!? Just remember, this is "lazy" cooking, so don't expect any 5-star meals! But, be careful not to read this on an empty stomach!
Can't Take My Eyes off of You
Posted on May 27th / Genre: Love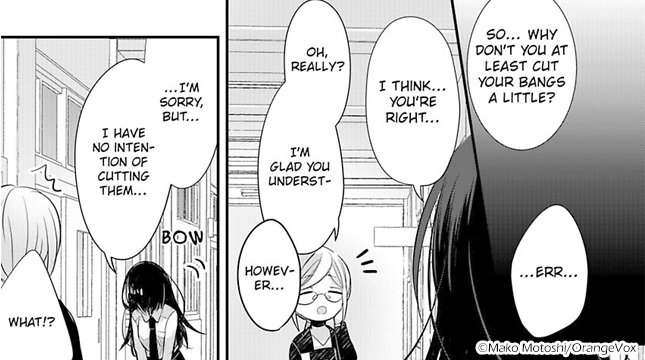 Candi's comment
Satomi finds herself in a new living arrangement when her father remarries and she gains a stepbrother, Yoshikazu. Her relationship with Yoshikazu is rather rocky. They hardly talk to each other at school, let alone at home. Yoshikazu is extremely popular at school, constantly surrounded by friends and classmates, and is always being hit on by girls. Satomi, on the other hand, struggles to even make any friends because she is rather gloomy and hides her eyes with her bangs. When a teacher suggests she try cutting them, Satomi refuses, recalling her father saying she "looked like her." One afternoon, on his way home from school, Yoshikazu and his friend, Maki, are caught in a sudden downpour. Yoshikazu invites Maki back to their place and offers him the shower and a towel. Maki enters the bathroom and hears a thud from inside the shower. He's startled to see Satomi step out wrapped in a towel. He panics and falls on Satomi. He feels something soft, and realizes he's grabbing her... what!? Read on and find out what happens next!
Minor Monster Panic
Posted on May 20th / Genre: Yaoi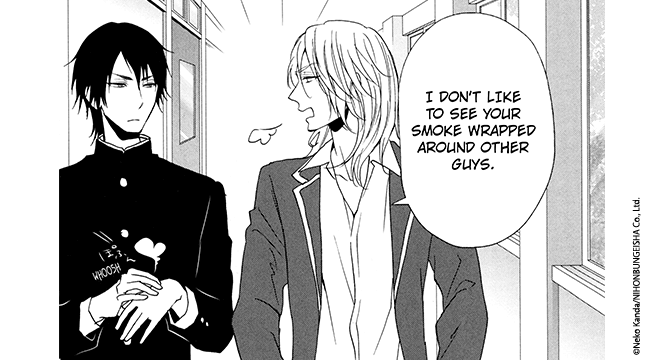 Yao's comment
In this world, humans possess a power known as "Divine Protection." These divine protectors take the form of demons, gods, and spirits, among other things, though they often aren't very powerful. However, some individuals, like Kojiro Suzuki, are particularly strong and attend special schools for kids with powerful protectors. Kojiro's protector is the fire demon god Ifrid, which allows him to manipulate smoke, a power strong enough to get him put on the school's Discipline Monitoring Committee. Alongside him on the committee is Chairman Lauri Asagiri, who's protected by the water god Leviathan, and perhaps more importantly has a huge crush on Kojiro! But when fire and water mix, will things get steamy? There's only one way to find out...!
A sweet rom-com with a fantasy twist, the "Divine Protection" setting not only adds a little more flavor to this school-based story, but also provides an excuse for making flaming hot protagonists! Although there are some sexy scenes towards the end, this is more of a light-hearted read for anyone interested in some beautiful boys and easy laughs.
A Bride for the Holidays
Posted on May 13th / Genre: Harlequin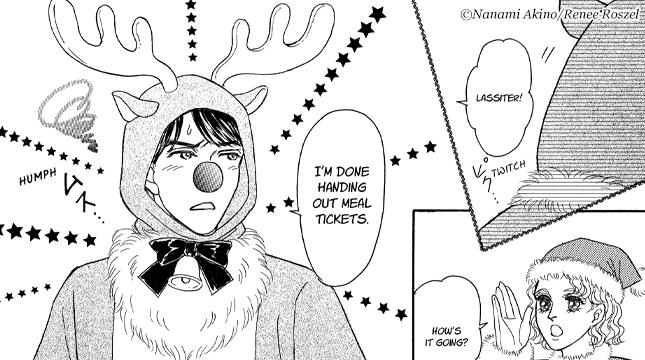 Quin's comment
Have you ever wanted something in life that just seemed too impossibly out of reach? That's the dilemma that our main character, Tricia, finds herself in at the start of this adorable manga. Her dream of one day opening a unique pet grooming service seems unattainable. But, when she accidentally spills coffee on a rich businessman at her waitressing job, her whole world is turned upside down. He needs a fake bride, and she needs a loan for her business. I think you can see where this funny and charming manga is going to go! Along the way the businessman's cold heart begins to thaw and their romance blooms. The main thing I loved about this manga was how it kept things light while also staying serious. For example, there's a hilarious scene where they dress up as Santa and a reindeer to do charity work. It's heartwarming, it's hopeful, and it touches on the fundamental desire we all have to start over and be the best version of ourselves that we can be. Pick up this touching manga and treat yourself!
The Demon's Bride -Marked as His Prey by the Seal on Her Body-
Posted on May 7th / Genre: Shojo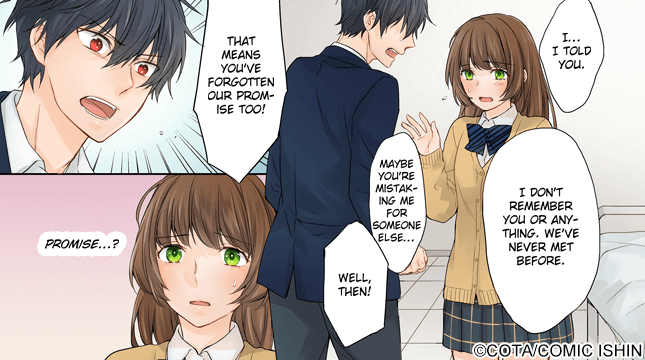 Jo's comment
Sometimes we need a bit of spiciness in our shojo, and this manga is a nice little dab of tabasco on the palate! Our story begins with high schooler Rin, after she wakes up from another recurring dream she has of her childhood. It seems she made a promise with someone, but what was it again...? No time to think about it now, she's gotta get to school! After saying goodbye to her older brother, the only real parental figure left in her life, she makes it to class. Seems there's a new student here today, Suo Kusa, and with his piercing red eyes and forceful demeanor, he doesn't exactly seem like the friendliest guy around. He goes right up to Rin and introduces himself as her fiance, and tells her they're old friends who made a promise to marry when they were young! But, Rin has no recollection of ever knowing anyone like him! Is Suo mistaken about their promise? But, the strange "birthmark" on her neck has been getting darker recently... and her brother seems none too happy to see Suo! What could be the cause of the bad blood between them? Could Suo really be the demon that he says he is!? This beautiful, full-color manga is full of action, suspense, and of course, a pinch of mystery. I guarantee if you read it, you'll fall under its spell just as much as I have!
View Previous Staff Awards