The Sultan's Harem Bride

Take a Peek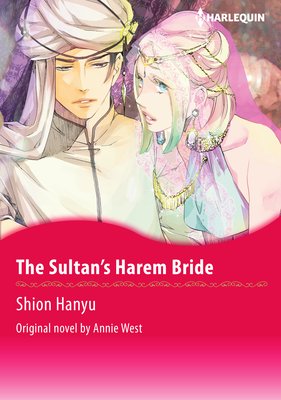 Posted on Oct 10th / Genre: Harlequin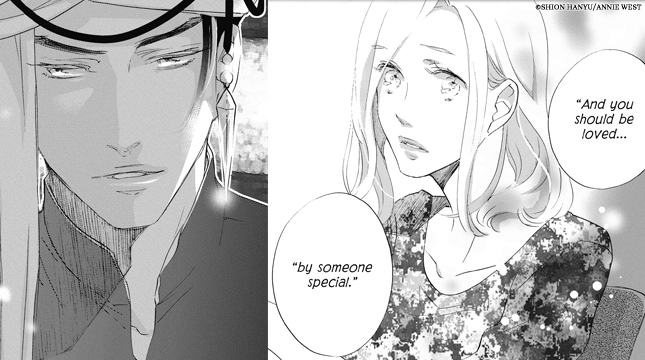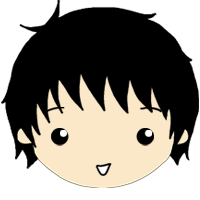 We definitely shouldn't judge a book by its cover, but who wouldn't be captivated by such gorgeous art!? The ethereal lines and color scheme looked so lovely, I just couldn't look away. This manga features quite a typical sheikh setting, but the couple definitely stands out and carries the story. Jacqui is a journalist-turned-writer who gets invited to write a feature on the king's harem by his grandmother. However, King Asim doesn't take too kindly to her strong personality and they definitely get off on the wrong foot. It also turns out that Jacqui used to work with Asim's cousin Imran and they were together at the time of his death... There are many unresolved issues and old scars that will stand in the way of their love, but watching them get there is a treat! If you enjoy beautiful and rich art as well as a good dose of drama and an exotic setting, you can't miss out on this one! (Posted by Quin)
READ THIS TITLE >
Pay with Your Body -Adventures in After-Hours Service-

Take a Peek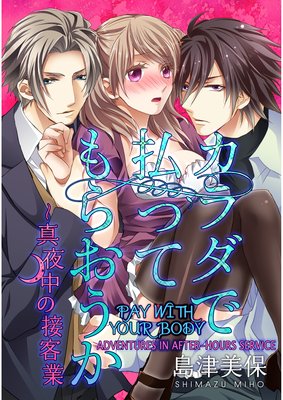 Posted on Oct 3rd / Genre: Spicy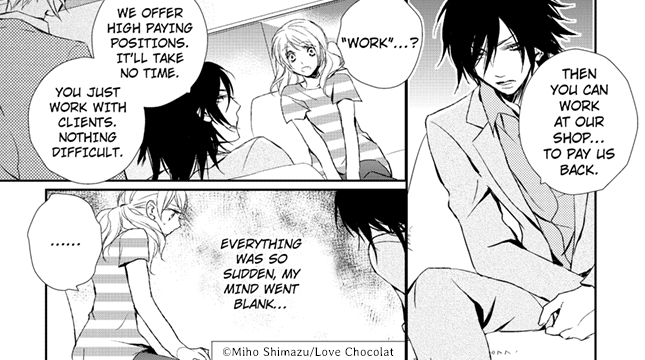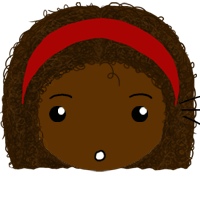 One day, two guys come to Miyabi's house and tell her that her late father owed them a hefty amount of money. When they find out that there is no way Miyabi could come up with that kind of money, they suggest that she could work at their club instead, and Miyabi can't really turn down this offer. Reluctantly, she becomes a hostess at their club, but it turns out that the place is just as shady as she had feared. Nevertheless, when a client gets too grabby, one of the guys who came to her house comes to her rescue... Only to start her training, though... (Posted by Pepper)
READ THIS TITLE >
Honey Wolf, Come Here.

Take a Peek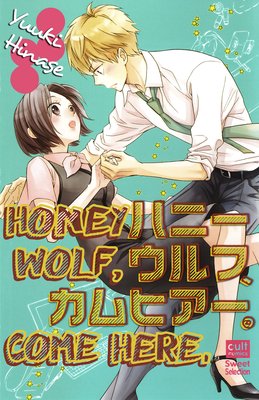 Posted on Sep 26th / Genre: Sweet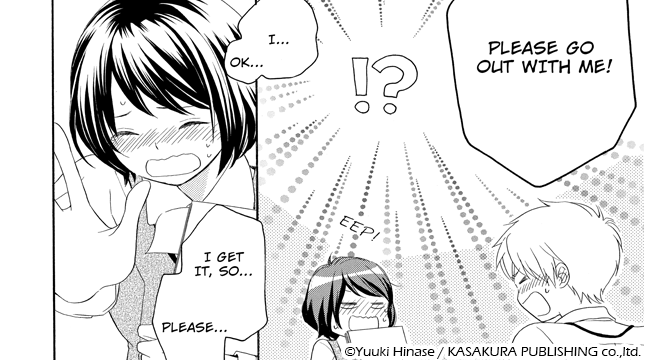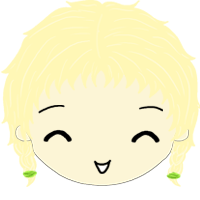 Ai Nitobe is madly in love with her boss, Kazushi Soejima. However, she doesn't have the courage to tell him how she really feels. Moe Kimizuka, her best friend, decides to take matters into her own hands and approaches Kazushi about Ai's love. But, Kazushi ends up professing his love for Moe! Moe and Kazushi start dating and Moe hides it from Ai - until one day when she confesses everything to Ai. Heartbroken, Ai sits on a bench in the park on her lunch break with her lunch in hand but doesn't touch it. Kotaro Mochizuki, carrying just bread, approaches Ai and asks her if she's okay. She tells Kotaro she just isn't feeling hungry and offers him her lunch. She finds herself distracted with thoughts of Kazushi. Tears well up in her eyes. Kotaro holds Ai's lunch box back to her and apologizes for eating the entire lunch. Ai laughs. Kotaro wolfed down her lunch like a cute puppy. The next day, Ai's coworker tells her the temps are in the office and ready to work. Ai heads down to greet them and is shocked to find Kotaro from the day before! Could Kotaro be Ai's fated love? Read on and find out! (Posted by Candi)
READ THIS TITLE >
Oblivious Love Factor

Take a Peek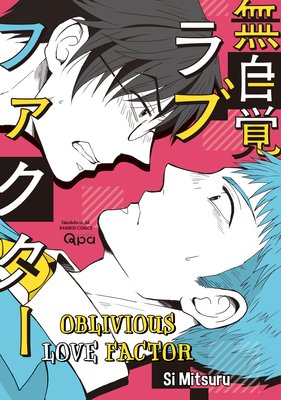 Posted on Sep 19th / Genre: Yaoi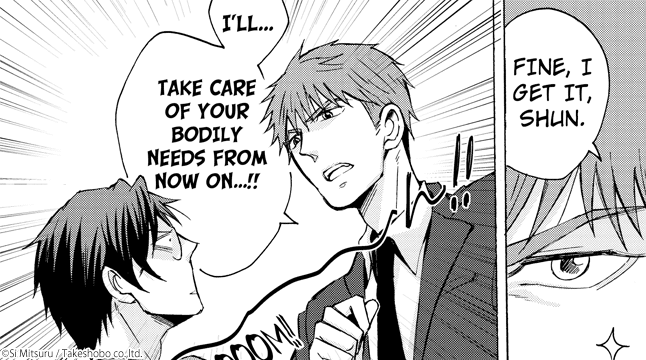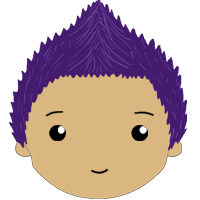 Don't you simply love stories where the main character ends up sleeping with someone they really hate? I know I do!
Shun looks extremely serious and reliable, but he's actually obsessed with carnal pleasures. He and his friend with benefits decide to try out something different, and Shun goes to work with a toy buried in his butt. (Un)fortunately, his cover is blown by his nemesis slash colleague, Ichinose. One thing leads to another, and they end up going at it!
I found myself smirking while watching how Shun is torn between giving in to pleasure and being terribly embarrassed by the whole ordeal. Ichinose is worried about Shun's willingness to sleep with anyone, as long as it feels good. Shun insists that he doesn't need love, but Ichinose promises to take care of his physical needs. His statement is quite explosive! While reading this story, you end up asking yourself if they're oblivious or if they're just airheads beyond help. You'll definitely feel both their frustration and excitement! (Posted by Yao)
READ THIS TITLE >
Wanted!

Take a Peek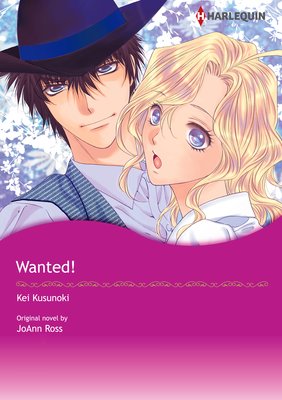 Posted on Sep 12th / Genre: Harlequin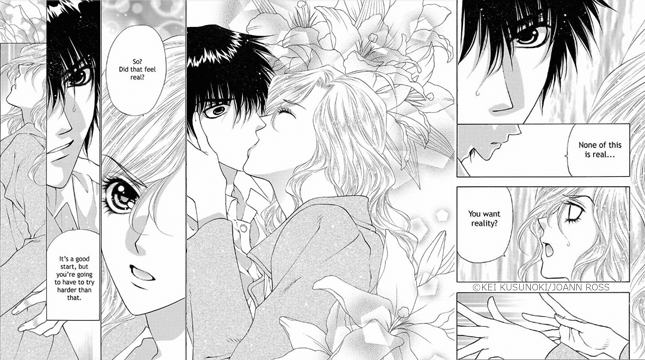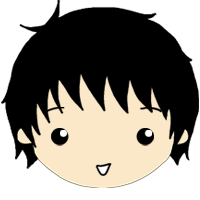 When this cowboy gets shot and wakes up 100 years in the future, of course the first person he'd see is a woman who looks exactly like his wife. Struggling to come to grips with the situation he's found himself in, Rory discovers he's not the only one who got caught up in this time-traveling twist of fate! Along with Jessica, he recognizes the face of the man who shot him and burned his wife to death 100 years in the past. And it looks like this guy just got his memory back, too! This was a very interesting read, full of fantasy, romance, and a climactic gunfight or two! (Posted by Quin)
READ THIS TITLE >
I'll Show You Everything -Train Me, Mr. Yoshizaki-

Take a Peek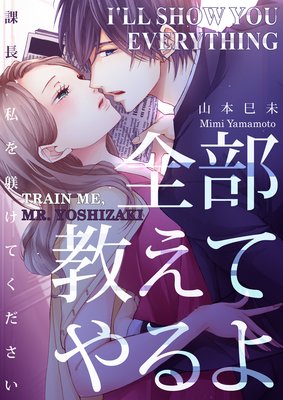 Posted on Sep 5th / Genre: Spicy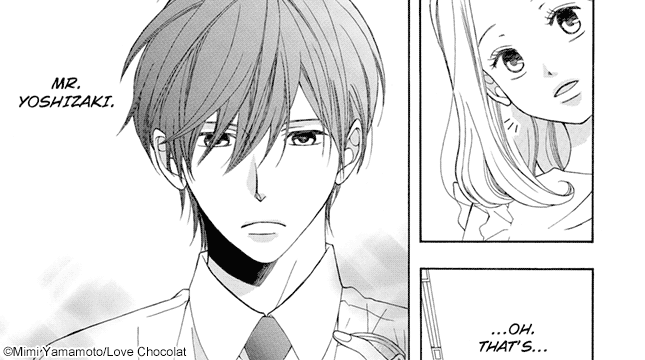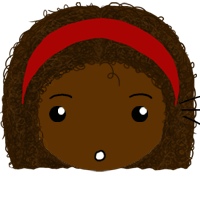 The 29-year-old Yuriko never had much luck with men, so she's still a virgin. On top of that, she's a very kind person who finds it hard to turn people down when they ask for help, so her coworkers keep taking advantage of her. Finally, Yuriko decides to turn her life around and applies for a company-sponsored adult tutoring course. Nevertheless, when she goes to the first tutoring session, she finds herself alone in a room with no other than her boss. He asks her to fill out a form, but the questions on it keep getting more and more personal... (Posted by Pepper)
READ THIS TITLE >
View More Staff Awards