The Gangster, the Girl, and the Scent of Love and Money

Take a Peek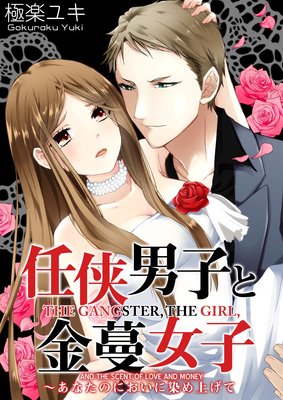 Posted on June 13th / Genre: Spicy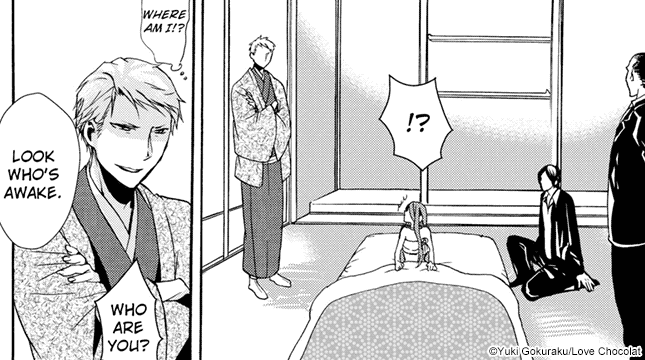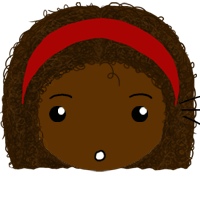 It was supposed to be the best day of her life, but when her fiance didn't show up to their wedding, Tsubaki realized that she's been scammed. She gave all of her savings to her boyfriend and now that he's run off, she's completely penniless. On top of that, she even quit her job... Completely devastated, Tsubaki chugs down a bottle of wine and decides to end it all by jumping in front of a car. Luckily, the driver notices her and manages to stop just in time, damaging only the car. (Un?)fortunately for our heroine, though, it's not just anybody riding in that car, but a mafia boss... And just like that, Tsubaki suddenly finds herself in a completely different world. (Posted by Pepper)
READ THIS TITLE >
Could You Call This "Love"?

Take a Peek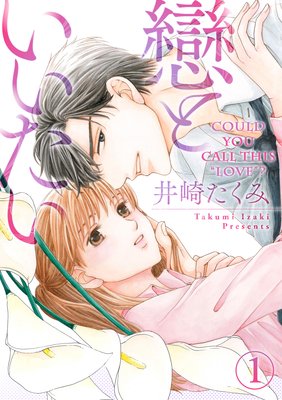 Posted on June 6th / Genre: Sweet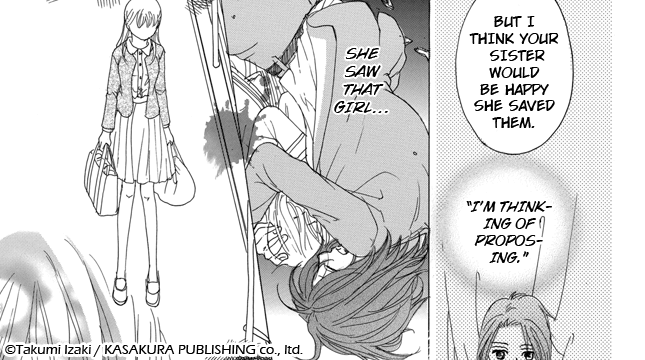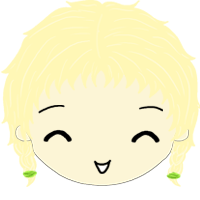 Kazuki's left her parents to live with her cop sister, Toko, while she studies to be a nurse. Toko confesses to Kazuki that she's in love with her colleague, Atsuto Inui, and is thinking of proposing to him. The first time Atsuto comes over for dinner, Kazuki instantly senses their perfect chemistry. Everything seems to be going well in their lives... until Toko is killed in a hit-and-run accident trying to save a child days later. Kazuki witnesses first-hand the loss of the only person she's ever loved. How will she go on? Atsuto takes her home from the mortuary, grabs her, and kisses her passionately. He promises to catch the driver. Kazuki is torn with guilt. Although she didn't initiate the kiss with Atsuto, she feels like she's betrayed her deceased sister. What will happen next!? Will Atsuto catch the perp!? Read on and find out! (Posted by Candi)
READ THIS TITLE >
I Never Taught You That!

Take a Peek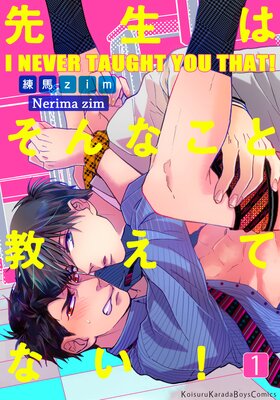 Posted on May 30th / Genre: Yaoi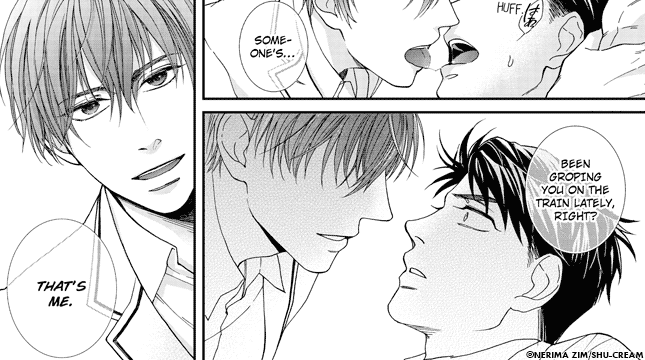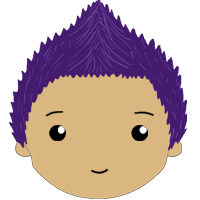 Q: Why would a student who also gets top grades suddenly turn in a blank assignment?
A: Because he wants to get the teacher's attention!
It's like an evil genius's plan right from the start! And only Mr. Tsuji doesn't see through it! You seriously can't help laughing at him, though. (In a nice way, of course.) After his wife tells him she wants a divorce, he's totally convinced that no one could possibly find a guy like him sexy; he's around 30 (so clearly past his prime), he's oblivious, a softie, too nice for his own good, and ultimately lonely. He believes in what's right but can sometimes be a bit of a pushover. The only one who knows the real Masaki Tsuji is Sohta (a.k.a. Evil Genius), who's been watching the teacher in silence. Then, in turn, I love watching Sohta as he tries to prove his love!
Yes, their relationship may have started with Sohta blackmailing Masaki, but his heart was totally in the right place (even if other parts of him weren't...)! He just wanted to comfort him and hold him and dry his tears! (It's not his fault he petted Masaki's other head... Or was that part of his Evil Plan™?)
The road to love is long and (very, very) hard... Will these two come... I mean... overcome the obstacles in their way!? Read to find out, and don't miss the sequel, "Listen to Your Teacher!" (Posted by Yao)
READ THIS TITLE >
A FATHER'S SECRET

Take a Peek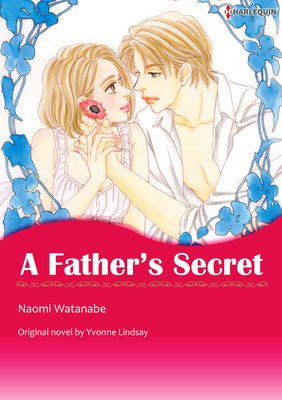 Posted on May 23rd / Genre: Harlequin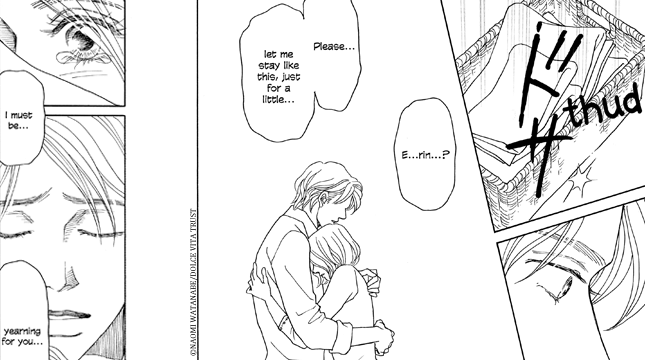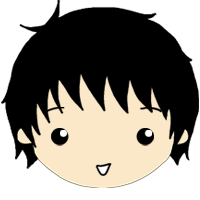 Don't let the cheery-looking cover fool you! What starts off as a simple story of misunderstandings and miscommunication turns into quite a dark and complicated tale of overcoming one's past and atonement. Both protagonists are deeply wounded by personal tragedies- Sam has lost his wife and Erin her husband. Erin's only happiness is her baby son, Riley, born with the help of fertility treatment. However, it turns out that Sam and his wife also tried the treatment, and due to a mix-up, it's highly possible that Sam is Riley's biological father. Believe it or not, but this is just the start of this rollercoaster ride! Erin and Sam aren't your typical Harlequin couple- things will get ugly on more than one occasion, and severe trauma doesn't just disappear without destroying things in the process. If you're looking for a more realistic, thought-provoking romance manga, you should definitely check it out! (Posted by Quin)
READ THIS TITLE >
View More Staff Awards