Staff Awards
Updated every Wednesday!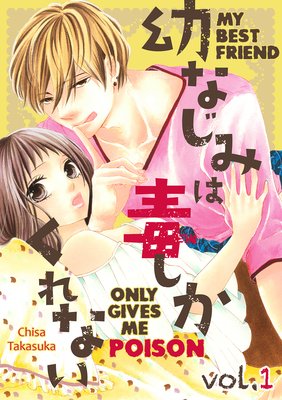 Miho's best friend since childhood, Yuma, is a total playboy. He leaves a trail of broken-hearted girls behind him wherever he goes. The only reason Miho's been allowed to stay so close to him was because she never crossed their friendship line, despite being secretly in love with Yuma herself. Things change one night after Yuma returns to his apartment, famished, and tells Miho about the latest girl whose heart he's broken while wolfing down a bowl of strawberries Miho planned to use for dessert. Miho defends all the girls he's been with, chewing Yuma out for his behavior. It dawns on Yuma then that Miho's the only girl he's ever been the closest to, and casually suggests they test their chemistry. Yuma grabs Miho, and... kisses her!? Startled, Miho shoves Yuma off of her and tells him it'll never happen. The next day at school, things are back to normal: Yuma shows up in class with a new girl wrapped around his arm and asks Miho to move over so they can sit next to her. Once seated, Yuma's hand brushes on Miho's thigh! Miho jolts right out of her seat and asks the professor if she can change seats. After class, Miho goes to Yuma's apartment out of habit. Just as she's about to open the door, Yuma walks up behind her with her favorite treat, but really wants Miho for dessert! Will Miho give in and test her chemistry with Yuma?
Read more
Recently Viewed
You have not checked any titles recently.