Information
January 6, 2021 JST
IMPORTANT NOTICE - Facebook Registration and Sign-in Error Now Fixed
View details

Staff Awards
Updated every Wednesday!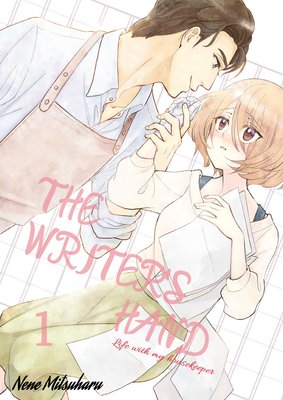 Ikumi won a prestigious award for her writing and was ready to move on to even bigger and better things. But, that was two years ago, and since her highly-regarded debut novel, she's been stuck with a big old case of writer's block. While she still has the drive and passion to write that next great novel, she's so focused on her work that it's taking a toll on her physical and mental health. Her editor decides to take things into his own hands and asks his friend Renji to start working as Ikumi's housekeeper. That way, she can do all those boring things like eating or sleeping or, like, actually living her life. The only problem with this wonderful plan is that he forgets to inform Ikumi beforehand, so she comes home only to find a strange man has let himself in with the spare key she let her editor borrow. Obviously, this isn't the best way to introduce yourself, so the poor girl is terrified and tells him in no uncertain terms to leave immediately. But, soon after, Ikumi gets sick and passes out, giving herself a nasty hand injury in the process. With her dominant hand out of commission, she has no choice but to accept Renji's help... but she's not gonna like it! Ikumi is super nervous and uncomfortable with her new predicament, but as the story progresses, she and Renji learn to rely on each other more, and Ikumi slowly begins to get over her insecurities. If you like cute stories about personal growth and overcoming misunderstandings small and large, you gotta hand it to Nene Mitsuharu for crafting this lighthearted and fun story!
Read more
Recently Viewed
You have not checked any titles recently.