Staff Awards
Updated every Wednesday!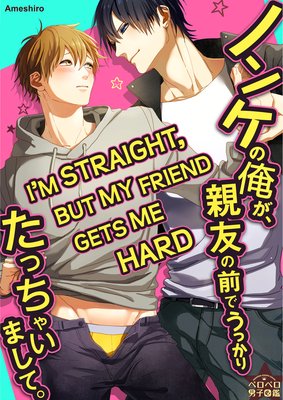 We've all been there: you're trying to get off but nothing's happening, and then your friend walks in and pow! Like Tokyo Tower in 3 seconds flat. At least, that's the situation Atsushi has found himself in. After disappointing his girlfriend with member limper than string cheese, he's determined to find out what's going wrong with his little friend. While he's in the process of doing so though, his dark and handsome friend Tsukasa walks in and ends up giving him the hand he really needed! And so, begins the romance of one straight guy, and his overly forward friend.
The story is quick to solidify Atsushi and Tsukasa's relationship and move on to other issues the two of them have, like Atsushi dealing with his sexuality and how they explain everything to their mutual friends. The balance of smut to story is very well done, and let me tell you, the smut is HOT! Atsushi might be new to all this, but Tsukasa clearly has no desire to hold back... well, his desire! A yaoi manga that has a bit of everything, be sure to check out "I'm Straight, But My Friend Gets Me Hard."
Read more
Recently Viewed
You have not checked any titles recently.