Information
January 26, 2021 JST
IMPORTANT NOTICE - Payment System Maintenance
View details

Staff Awards
Updated every Wednesday!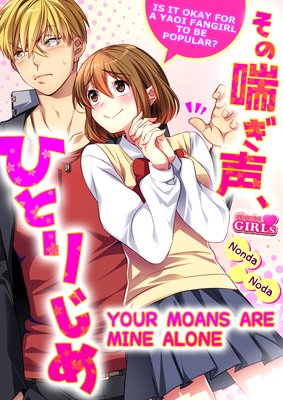 So, this one's more of a shojo series + sexy bits! (+ a lot of laughs if you fancy some comedy!)
Our female lead, Yume, is a die hard fujoshi (she loves her pretty anime boys) and as is required of a true fan, goes out to get her favorite character Hiro's limited edition CD on release day. Unfortunately she gets caught up in a brawl (cue male protagonist Taiyo's entry), and her CD is destroyed! Still mourning of the loss of her treasured CD, Yume is approached by Taiyo at school (he's hella scary y'all). As it turns out, he picked up something she dropped during the brawl and just wanted to give it back! ...and, what's this? Taiyo's voice sounds just like Hiro's! Could this be fate...?
There aren't many legitimately funny mature romance manga about, but this is one of them! Much more light-hearted than your standard drama-filled-flick, this is fun read if you just wanna chill while you read something, but still want it to have a smidgen of spice. Sadly the series hasn't been updated in a long time, but worry not! We have another of the amazing author, Nonda Noda's, mature romance series, "That Unexpected Side to my Childhood Friend -Watch Out for the Animal in Him!-" that you should be sure to check out too!
Read more
Recently Viewed
You have not checked any titles recently.