information
January 24, 2020 JST
End of Sales Announcement: [publisher] Bevy Manga (3 titles) (January 24, 2020 JST)
View details

Staff Awards
Updated every Wednesday!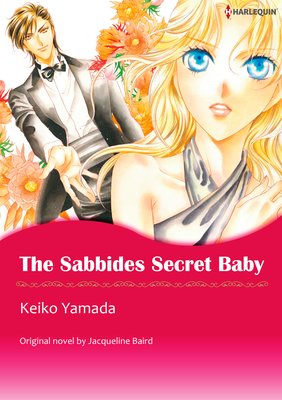 And now, for another thrilling tale of love, lust, and secret babies! Phobe felt like she was in paradise with her lover Jed, a handsome, Greek, tiger of a man, and heir to the famous Sabbides Corporation. Showered with gifts and nights of passion, it seemed like everything was perfect, that is, until she found out she was pregnant. Jed's scornful reaction to Phobe's announcement was the last thing she was expecting, and when she then suffers from a tragic miscarriage after an unfortunate accident, she decides to run home to Dorset and be rid of the cruel man and her now tainted memories with him. Five years later, the two happen to meet again at a ball in Greece, and while Jed seems to still be the cold, but lustful man Phobe remembers, she herself is actually keeping a secret from him...
The relationship between Phobe and Jed is like watching a battle between fire and ice, as misunderstandings mount, and neither one wants to back down. They fight not only each other though, but themselves as well, as we find out more about Jed's troubling past and what made him into the man he is today. If you're after excitement, I can't recommend "The Sabbides Secret Baby" enough.
Read more
Recently Viewed
You have not checked any titles recently.