information
April 6, 2020 JST
Issue Regarding Inaccessable Purchases
April 3, 2020 JST
IMPORTANT NOTICE - Regarding Inquiries
View details

Staff Awards
Updated every Wednesday!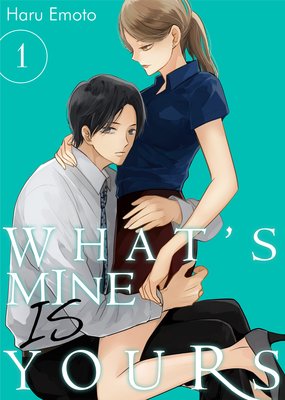 I'm sure you've seen the fantasy stories where our two heroes switch minds... but how about one where they switch something a bit more personal? Kento is broken-hearted, but in some respects he kind of deserves to be. The two girls that he was dating were a bit surprised to find out that they both didn't have Kento's love to themselves. Meanwhile, Mari is stuck being the side girl for a married man. These two coworkers are basically complete strangers, but on their way to work, these two businesspeople absorbed in their worries absent-mindedly crash into each other in front of a roadside shrine. Later that day, Kento is taking a routine bio break, when he notices something strange... his little Kento is missing, and not only that, it's been replaced with a new part that definitely doesn't belong to him! And, to make matters even weirder, he sees Mari in the men's room... and she seems to have picked up what he dropped! This series is Hilarious with a capital H, but I love that it also knows when to balance serious moments as well. Can these two get used to using their new "toys"? Or will the shock of it all cause these two to stay at home forever? It's not exactly just a case of "finders keepers" here!
Read more
Recently Viewed
You have not checked any titles recently.