information
March 23, 2020 JST
End of Sales Announcement: Itaru Aikawa's Manga (March 23, 2020 JST)
View details

Staff Awards
Updated every Wednesday!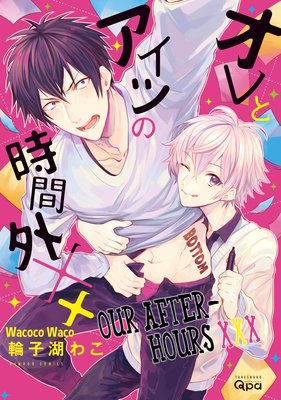 A lead-programmer at a start-up company, Kaname was hoping that success would bring him girls and riches, but instead, he keeps getting stuck at work with new projects piling up. His only form of release is his co-worker, Yuki, with whom he has a special jerk-off-agreement (of sorts.) As Yuki starts moving around the back though, things start to escalate beyond a friendly ol' tug-of-war. Now, Kaname can't finish by himself, and it's all Yuki's fault! Fortunately, Yuki seems to be well prepared to take responsibility for his actions...
A simple story, but a very cute one! Kaname and Yuki's relationship is very wholesome from the get-go and only becomes more so as they move from being friends, to more than that. Despite his cute appearance, Yuki loves to play around in the bedroom, and the smut scenes are hella hot! (Perfect if you like small, aggressive tops.) There's an additional story at the end of the manga featuring the couple's two co-workers as well, which is just as sweet, and both stories get wrapped up nicely by the end.
Read more
Recently Viewed
You have not checked any titles recently.