Information
April 7, 2021 JST
End of Sales Announcement: "Trained Substitute Maid - Sadistic Scion and the House of Sin -"
View details

Recently Viewed
You have not checked any titles recently.
Staff Awards
Updated every Wednesday!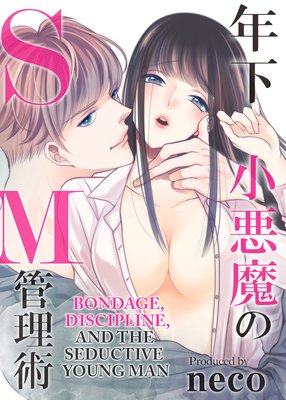 Well, I guess I'm a masochist now. This series does things to you...
Minato Kashiwagi might seem like a successful, career driven office worker on the outside, but she's got something else going on underneath. With an eye for spotting masochistic guys, Minato is the dominatrix of the office with more than a few men under her thumb. The young, new intern in the office, Towa, seems like he'd be a nice addition to her collection, and she goes in for the kill at his welcome party. It turns out though that this weak looking newbie is quite the wolf in sheep's clothing, and it looks like it's finally Minato's turn to be dominated!
Towa is clearly an expert when it comes to teasing and tempting, and what really got me about this series was how I felt like he wasn't just toying with Minato but toying with me, too. Sometimes he'd just stop in the middle of the hot action and instead of feeling disappointed, I found myself flicking through for my next fix. This is honestly one of the hottest manga I've read in a while and with nice art and some fun little story twists to back it up, I can't recommend this series enough!
Read more