Information
June 16, 2021 JST
Introducing Updates to the Product Page "Vibes" Feature
June 15, 2021 JST
Notice: Tomo Kurahashi Live Event Booklet Added to Accounts
View details

Recently Viewed
You have not checked any titles recently.
Staff Awards
Updated every Wednesday!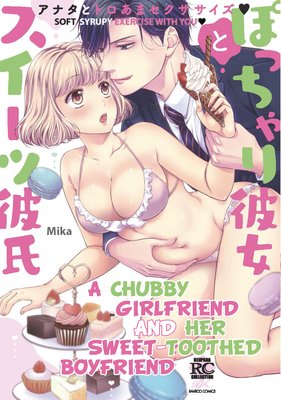 Interesting title, is it not? Even in the world of manga there's no counting the number of super cute, super slim girls we're supposed to relate to, so it's awesome to see a title that's trying to challenge that norm.
Mayu and her boyfriend Ryo both love eating sweets. In fact, that's how they met! Ryo tried his best to hide his sweet tooth from their co-workers, but when Mayu caught him reaching for a chocolate tart, he couldn't hide it from her any longer! A fateful meeting indeed...
With the two of them going out to eat delicious desserts so often Mayu has put on a bit of weight, and she's none too happy about it! With the office beach party coming up, she's determined to slim down so she doesn't get embarrassed in her bikini. After dropping the pounds though, Mayu starts attracting attention from all the wrong people...
There are actually three stories in this volume, with the first being about out syrupy sweet couple Mayu and Ryo. Each story is equally as wholesome, with Mayu's focusing on loving yourself as you are, the second story talking about not judging other's on where they came from, and the final story being about enjoying yourself in the moment. This collection might be a little cheesy at times, but it's sure to leave you with smile on your face!
Read more