Staff Awards
Updated every Wednesday!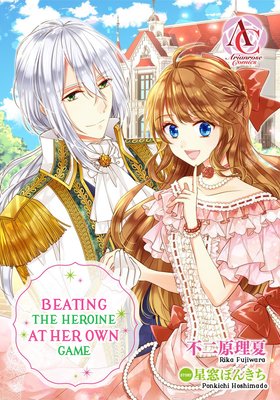 Seems like every comic wants to tackle the "reincarnated as a romance game character" plot lately. However, this manga tries something a bit different with the formula! Instead of being reincarnated as a popular hero in a fantasy kingdom-themed love sim, Cosette wakes up to find that she's been reincarnated from a 40-year-old housewife into a generic side character, and is "supposed to be" a sycophant for the main heroine's rival! So, she has no chance of getting close to Crown Prince Leonhart, right? And to make matters worse, if she loses a duel and goes to the bad ending, she'll be stuck at a convent with super strict sisters! The "game" starts when she's 16, and she realizes she's been reincarnated when she's 6. That's 10 years to get her crap together and avoid a bad ending, while maybe even befriending Prince Leonhart and his friends themselves! However, there seems to be another reincarnation in the mix... the heroine herself, Angie! And she wants Prince Leonhart all to herself! But, don't think this story is just about love! Double-crossing dukes, revenge-seeking royals, and more political intrigue await in the kingdom of Artoria! Will Cosette avoid the bad ending for her and her friends, and overcome the game's story? It's not just a game for her!
Read more
Recently Viewed
You have not checked any titles recently.