Information
June 16, 2021 JST
Introducing Updates to the Product Page "Vibes" Feature
View details

Recently Viewed
You have not checked any titles recently.
Staff Awards
Updated every Wednesday!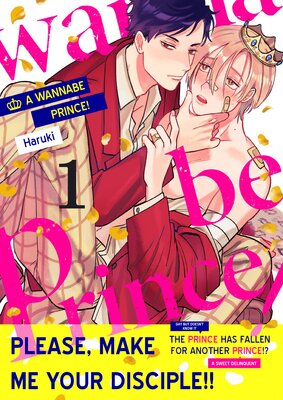 Since first reading about the dashing princes in children's books as a small boy, Rio has made it his goal to become a real-life prince charming. He's kind, chivalrous, helpful, and handsome to boot. This makes him some enemies with his male classmates, however, and while he's being bullied he's rescued by a Ouji. Ouji is a natural prince - someone who is brave and cool without even trying - so Rio begs him to take him under his wing. There seems to be another reason, however, that Rio is so drawn to Ouji. This is a really cute, sweet story that's in line with some more traditional yaoi tropes without feeling stale. While this book caught my eye with the silly premise and wonderful art, I was really touched by Rio and Ouji's slow slide into love, as well as the sincere way Rio's realization about both his sexuality and the real reason for his life-long fixation on princes was handled. A nice, sweet, relaxing yaoi manga that will leave you satisfied!
Read more