Staff Awards
Updated every Wednesday!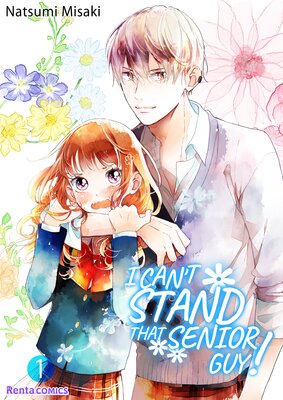 Nene is so sick of all the boys at her high school fawning over girls and acting like children instead of focusing on their tasks. That's not to say that Nene doesn't want love herself, she just would rather have it with someone more... serious. While traveling between classes, she trips on the stairs and is caught by a senior, Yusuke. Unfortunately, their meet-cute isn't exactly so cute, because while he saves her, he also accidentally ends up with a handful of her breasts! He tries to apologize, but ends up saying something even worse. Argh, what a prick! Nene starts to hate Yusuke's guts, but even though he's really awkward and annoying (and so childish!) sometimes, he seems to be really nice to her at others! What is Yusuke thinking? He's definitely popular with all the girls, but for some reason he won't stop bothering Nene! I love heart-pounding romance as much as anyone, but sometimes it's nice to ditch the complex plots and cleanse your palate with a simple slice-of-life story like this, you know? It's just two students learning to come to terms with each other and themselves, and it's so sweet you've just gotta continue reading to find out what happens next. If you're looking for a classic "will they, won't they" story starring a serious girl and a slightly goofy older boy, you can't stand to go wrong here!
Read more
Recently Viewed
You have not checked any titles recently.