Staff Awards
Updated every Wednesday!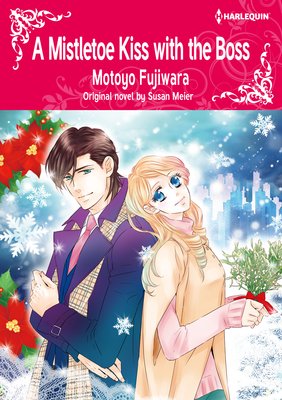 Kristen is the assistant to the princess of Grennady. Dean is the CEO billionaire of an American game company. A Mistletoe Kiss with the Boss is the charming story of how these two unlikely companions contrast and compliment each other while each working toward their goals. Kristen wants Dean to move business to her country to spur the economy, but an old rivalry with the royal family is keeping him at arm's length. Dean needs a date for a party so he can show the public that he is just a normal guy amidst his company's declining share price crisis. In order to help her country, and to generate capital for her dream of starting schools for the underprivileged, she pretends to be his girlfriend. Throughout this story, we learn of their wounds from the past and how they are still haunting them today. We see what different motivations can make you do, and we see how having a little faith in someone can make all the difference. This is a great romance manga that will keep you interested and coming back to see what happens next. Will Dean move his business to Grennady? Why is he so closed off from Kristen? Will she ever be able to help her country? Check this manga out to have all your questions answered in the most satisfying, enticing, and exciting way!
Read more
Recently Viewed
You have not checked any titles recently.