Staff Awards
Updated every Wednesday!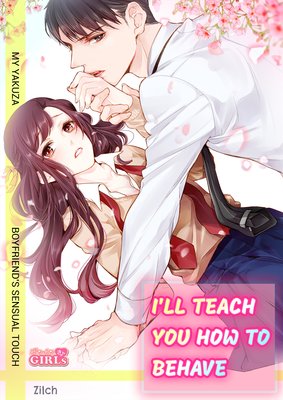 Sakurako Tohdo is starting her first day at her new school and wants to show up looking perfect. She's running late, so Kana, her personal servant and chauffeur, helps style her and see her off to school. Sakurako's desperate to make new friends, so before Kana drops her off, she goes over a list of rules about how to behave in front of her friends: no calling her "Miss," no picking her up in a limo, and no black suits. Sakurako leaves school that day depressed no one talked to her at all. She's transferred to a school on the other side of town because everyone at her old one knew her family had ties to organized crime and she wanted a fresh start. Just then, a boy calls out to her, "Sakura!" Startled, she turns around sees Senri Hanada, her classmate, picking a cherry blossom petal out of her hair. Senri tells Sakurako how he wanted to approach her because she was so pretty, but couldn't work up the courage until then. He asks her to be his friend and to exchange her username with him. Kana catches Sakurako talking to Senri and drags her off campus, saying her dad wanted to see her immediately. In the car, Kana scolds Sakurako for being too defenseless and... kisses her!? She finds herself enjoying it more than she should, but quickly comes to her senses and pushes Kana off. They head inside and see her father, who tells her he's promised her hand in marriage to one of the sons of the Karyu gang! Sakurako runs to her room and holes herself up there, but Kana comes by to help her change out of her uniform and brush her hair. Sakurako then confesses that she wants Kana to see her as a woman. Kana flips her over on her bed and asks her if she knows what she's asking for! Will Kana go all the way with Sakurako? Read on and find out!
Read more
Recently Viewed
You have not checked any titles recently.