information
June 5, 2020 JST
Addition of New Viewer Functions on Smartphone
June 5, 2020 JST
End of Sales Announcement: Kazumi Mitsuki's Manga
View details

Staff Awards
Updated every Wednesday!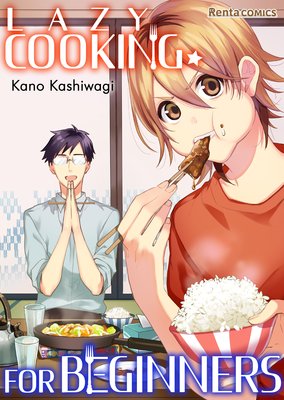 Looking for something nice and long to sink your teeth into? Well, have I got the perfect morsel for you! Because this manga is 200 pages of humor, a great cast of characters, and of course, lots of delicious, mouth-watering foooood! Our story starts off by introducing Nao and his roommate, Sanshiro. Nao's band has just broken up, and without Ueda, their guitarist slash chef extraordinaire around, they need some nourishment, and a cure for their jobless malaise! With Nao's endless passion and Sanshiro's creative energy, there's nothing they can't make! ...But, maybe they should probably start simple, seeing as neither of them have ever really cooked before. As Nao keeps trying to make a new band, the dishes get more and more extravagant, and the fun new characters keep adding up! I especially love Nao's new neighbor and secret groupie, the hot-and-cold Rinko! Who knows, after reading this manga, maybe you can even find something new to make yourself!? Just remember, this is "lazy" cooking, so don't expect any 5-star meals! But, be careful not to read this on an empty stomach!
Read more
Recently Viewed
You have not checked any titles recently.