Information
April 30, 2021 JST
Renta! Announces Online Live Drawing Q&A with Tomo Kurahashi!
April 30, 2021 JST
Holiday Notice
April 27, 2021 JST
End of Sales Announcement: "A Windflower Embroidery [Plus Bonus Page]"
View details

Recently Viewed
You have not checked any titles recently.
Staff Awards
Updated every Wednesday!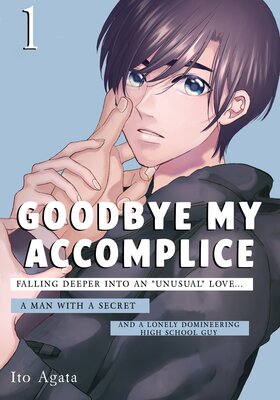 If you're interested in taboo age-gap love stories with a bit of a dark tone, Goodbye My Accomplice is the perfect choice for you. Hajime is the gifted and polite son of a famous car manufacturer, but for as many awards and as much money as he's had heaped on him his whole life he's known nothing but loneliness. His peers keep him at an arms length, and his teachers soullessly pamper and dote on him, all to make sure they don't cross his father. When he meets a middle-aged man named Hirose squatting in an abandoned apartment complex, he may have found a criminal (who's to say?) but he's also finally found a companion who treats him like a normal human being. As they get closer he finds himself romantically drawn to Hirose, who tries not to let his own feelings get the best of him as he becomes attracted to a boy much younger and much less jaded by the world. So what is he to do when Hajime announces he wants to run away with him? Goodbye My Accomplice is a brilliant slow-burn romance that deals with isolation and social pressure to always play the part assigned to you. Mixed with Ito Agata's lovely, expressive artwork, it's a joy to read even if it can be a bit hard-hitting at times, and she makes she to include just enough sensuality and comedy to lighten the mood when necessary.
Read more